Shaun King Deletes His Twitter Account and Calls Elon Musk Acquisition 'White Power'
Activist Shaun King deleted his Twitter account shortly after posting that Elon Musk's purchase of the platform was about "white power".
King, who rose to prominence at the dawn of the Black Lives Matter movement, deleted his account hours after he criticized the Tesla and SpaceX CEO's plans to take over Twitter.
On Monday, it was confirmed that Musk had struck a deal to buy Twitter for $44 billion, meaning the world's richest man will now be in control of the social media site.
"Basically, Elon Musk buying Twitter isn't about left versus right. It's about white power," King tweeted before the acquisition was confirmed.
"The man was raised in apartheid by a white nationalist. He's upset that Twitter doesn't allow white nationalists to attack/harass people. That's his definition of free speech.
"Elon Musk has openly called himself a 'free speech absolutist' and said he wants to create a space where anything can be said about anyone. That's why white nationalists are giddy today. Dangerous here on Twitter and other platforms I follow daily," King added.
"And listen, I don't even like the Democratic Party. So for me it's not about left versus right. Not at all. It's about how the richest man in the world, a son of apartheid, is being raised by a white nationalist who wants to be sure his speech, and that of other white men, isn't censored."
This is an evolving story and will be updated as more information becomes available.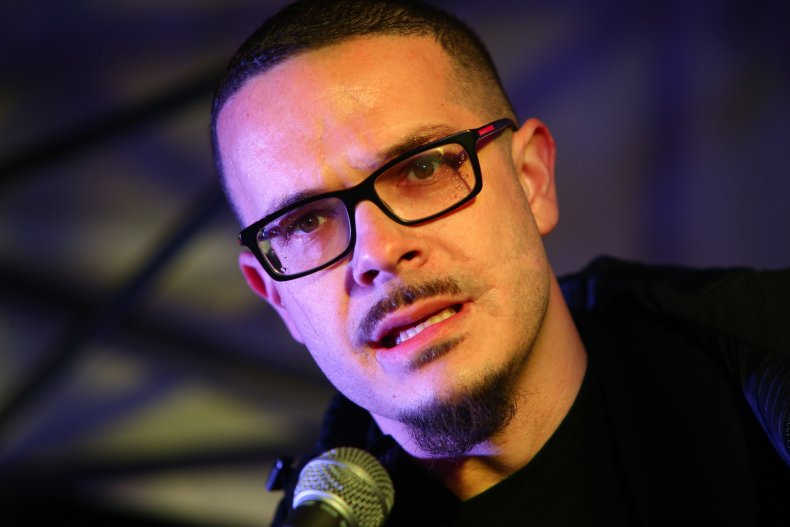 https://www.newsweek.com/shaun-king-deletes-twitter-elon-musk-takeover-white-power-1700867 Shaun King Deletes His Twitter Account and Calls Elon Musk Acquisition 'White Power'