Shocking details emerge about the Texas school gunner's rough personal life and the strange behavior that led to an elementary school massacre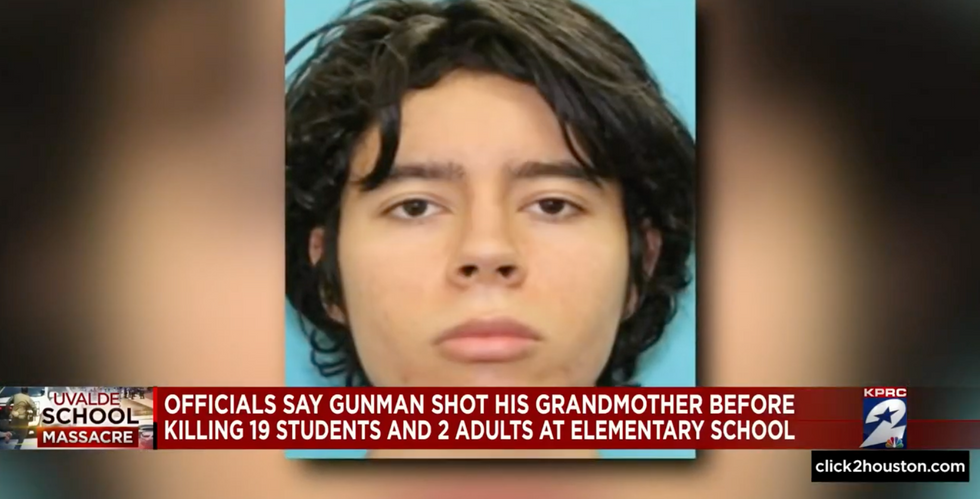 As neighbors and classmates share more information about Salvador Ramos following Tuesday's horrifying shooting at a school in Uvalde, Texas, an all-too-familiar portrait of the killer begins to emerge.
Ramos, 18, is said to have shot and seriously injured his grandmother in a moment of anger before rampaging at nearby Robb Elementary School. At the school, he senselessly murdered at least 19 students and two adults and injured several others before being fatally shot by police. Ramos reportedly wore a body armor and was armed with a pistol and rifle during the killing spree.
The mass murder immediately gripped the nation and sparked widespread mourning. Many of the victims were just 10 years old.
what are the details
Those who knew Ramos described him as a loner who endured a hard life at home with a drug-addicted mother. He was reportedly the frequent target of bullying as a teenager due to his lisp and stutter and his social awkwardness. But, they said, Ramos responded to his circumstances by violently beating "peers and strangers" and engaging in lawless behavior, often leading to clashes with local law enforcement.
Speaking of with the Washington Post, a childhood friend of Ramos who used to play video games and sports with him, said he often exhibited odd behavior, even slicing his own face open for "joke" at one point. The same friend said Ramos would often drive around town at night with another friend, shooting random people with a BB gun and attacking people's cars with eggs.
Another former friend told the Post that Ramos was nonstop bullied in middle school and junior high before eventually quitting school. He once posted a picture with black eyeliner on social media. The post garnered a ton of negative comments. Ramos has not been able to graduate with his peers this year.
A classmate said that for the past few months, Ramos has been posting videos to Instagram "where the cops were there and he called his mom and said she wanted to kick him out." The classmate added that in the videos, he "yells and speaks very aggressively to his mother."
He worked at a local Wendy's restaurant, where colleagues remembered him as a mostly quiet boy with "an aggressive streak". according to the Daily Beast.
"He was very rude at times to the girls and one of the chefs who threatened them by asking, 'Do you know who I am?' And he also sent inappropriate messages to the ladies," said a former colleague, adding: "There were videos in the park of him trying to fight people with boxing gloves. He took her around with him. "

Here's what we know about the 18-year-old gunman who officials say killed 19 students and 2 adults…

www.youtube.com

What else?
In the weeks leading up to the massacre and just after he turned 18, Ramos appears to have bought two semi-automatic rifles. He reportedly posted photos of the guns online along with cryptic messages.
An unidentified former classmate said Ramos texted him a photo of a firearm and a bag of ammunition days before the attack. CNN reported.
"He's been texting me here and there, and four days ago he sent me a picture of the AR he's using … and a backpack full of 5.56 rounds, probably like seven magazines," the classmate said, "I thought , 'Bro, why did you do that?' and he said, 'Don't worry.'"
A since-deleted TikTok account, which authorities believe belonged to Ramos, contained only a brief clip of a mobile game and the line "kids be scared IRL".
Then on Tuesday, the day of the attack, he posted another photo of the guns to Instagram, tagging a random girl who lives in California. The New York Post reported.
He then wrote the girl a message and asked her to repost the picture. She answered confused.
Ramos wrote to her again early Tuesday morning, saying: "I'm in." The girl asked "about what", to which he replied: "I'll tell you before 11."
"I have a little secret I want to tell you," he wrote in another message, accompanied by a smiley face emoji covering his mouth. He never revealed the secret, but sent a final message at 9:16 a.m. saying, "I'm off the air."
Shortly thereafter, reports of an active shooter in Uvalde made the news.
Both the Instagram and the TikTok account in question were taken offline on Tuesday.
One more thing?
Newsy national news reporter John Mone paraphrased an alleged eyewitness to the moments before the attack. He said eyewitness Eduardo Trinidad claimed Ramos "got into a fight with the grandmother and she screamed, 'He shot me! He shot me!' and then he got in the car, he was speeding down the street, and there was some sort of accident."
"The suspect got out, he had two guns and then started firing shots. From that point on, apparently, according to Mr. Trinidad, the suspect enters the school and, unfortunately, the rest is history." said Mone.
https://www.theblaze.com/news/frightening-details-emerge-texas-school-shooter Shocking details emerge about the Texas school gunner's rough personal life and the strange behavior that led to an elementary school massacre