Shooting outside church leaves three dead including one gunman: police
A gunman who police said opened fire in a church parking lot in central Iowa, killing two people, is also dead.
Authorities said the shooting happened Thursday night at Cornerstone Church just outside of Ames, Iowa, a city of about 66,000 just north of Des Moines. Law enforcement released some more details about the attack, which follows publicized shootings in Texas and upstate New York.
Story County Sheriff Captain Nicholas Lennie told news week in an interview that around 6:51 p.m. local time, several calls came in from people at the church reporting a gunman in the parking lot who had shot dead two people.
Of the three people killed, one has been identified as the male gunman and the two victims as women, Lennie said.
"We do not know at this time what the relationship is between the suspect and the victims," ​​he said. "So we're still investigating that part."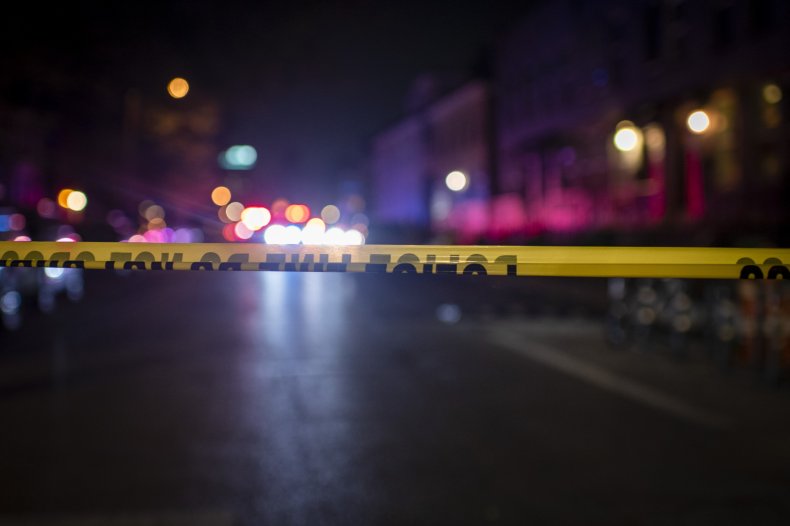 While there were people inside the church, some of whom witnessed the incident, there were no other injuries, Lennie said.
Further details on the three dead and the weapon used were not available Thursday evening, he added. More information will be released at a news conference at the sheriff's office on Friday morning, Lennie said.
Cornerstone Church, a megachurch off Interstate 35, describes itself online as "a multigenerational church with a passion for reaching the next generation of college students with the gospel."
The church states on its website that it grew out of a church ministry founded in 1994 at Iowa State University in Ames called "The Salt Company," which is still the name of its college program.
The Salt Company's website says about 1,300 students gather for Bible study and worship services every Thursday during the school year. According to the church's Facebook page, the program was scheduled to begin Thursday at 7 p.m. in the church's south auditorium.
The church parking lot shooting follows a string of other deadly incidents since a gunman killed 10 people at a supermarket in Buffalo, New York, in what police say was racially motivated.
Another gunman killed 19 children and two teachers in Uvalde, Texas last week in the worst school shooting since the 2012 Sandy Hook Elementary School massacre in Newtown, Connecticut. Since the Uvalde shooting, 17 new mass shootings have occurred in a week, according to the Gun Violence Archive, a nonprofit research group.
On the same night as the Iowa shooting, President Joe Biden made the case for gun control measures in a national speech.
https://www.newsweek.com/shooting-outside-church-leaves-three-dead-including-gunman-police-1712565 Shooting outside church leaves three dead including one gunman: police