Should parents send their children to college?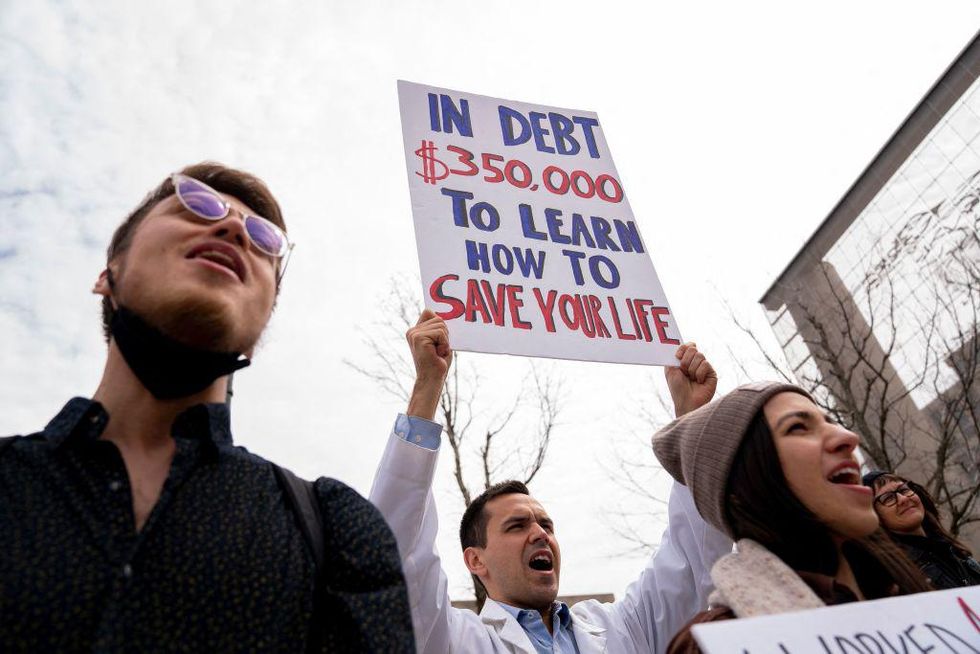 Our college campuses have become breeding grounds for awakened cults, former Portland State University professor Peter Boghossian argued, and the rest of society suffered as a result. But what can we do about it?
Peter, who fled the academic cult, joins the Glenn Beck Podcast to discuss how the dangerous ideologies that began in our schools have now spread across the country as people embrace reality for "anti-citizens " give up and global elites work to change our lives without inviting us to the table.
"You don't want to learn anything wrong, it's better not to do it at all," Peter told Glenn. "We now have institutions that teach people things that are completely independent of reality. You are just plain wrong. They are demonstrably wrong."
Peter used the example of "fat studies" to show the dangers of indoctrinating students with false ideologies.
"My mother died from complications of type 2 diabetes. She struggled with her weight all her life, and now we have people — ideologues with jobs for life — teaching 'fat studies' and telling people about 'fat acceptance,'" he said. "This is a horror show… and young women are particularly susceptible to it. It's much better that my daughter does it not go to one of those environments."
Peter said he advised his own daughter to prioritize trade school or an apprenticeship over college, and warned other parents that "people outside of universities don't understand how bad it is".
Watch the video clip below or find the full podcast here.
Want more from Glenn Beck?
To enjoy more of Glenn's masterful storytelling, thought-provoking analysis, and uncanny ability to make sense of chaos, Subscribe to BlazeTV – the largest cross-platform network of voices who love America, defend the Constitution and live the American dream.
https://www.theblaze.com/shows/glenn-beck-podcast/college-or-trade-school Should parents send their children to college?