Sister slammed for banning grieving brother from family dinner: 'Without care'
Members of a popular internet forum were shocked after a woman revealed why she can no longer see her brother at family events.
In a viral Reddit post published on r/AmITeA**hole, Redditor u/1familythrow (aka the original poster or OP) said the sister-in-law had recently passed away but lamented her brother's reaction and the impact it had himself and others close to him.
Captioned: "[Am I the a**hole] for inviting my recently widowed brother to a family event?" The post has received more than 5,000 upvotes and almost 3,000 comments in the past nine hours.
"My… brother's wife recently died of cancer," OP began. "About 8 weeks ago."
The original poster went on to explain that her brother largely isolated himself after the death of his wife and said her parents had hosted several family events to force him out of his home.
However, the original poster also said that her brother is overcome with emotion every time he spends time with loved ones – much to her dismay.
"Eventually someone mentions his wife… and he starts to sob," the OP wrote. "I'm not exaggerating…this has happened three times already.
"Last weekend it was my turn to host the dinner [and] My husband and I were concerned that the same thing would happen again," OP continued. "He suggested I let my brother sit it out…[so] I called my brother and apologized to him for canceling his invitation.
"My parents found out and jumped on me, calling my behavior disgraceful and saying I wasn't supportive…they said I was selfish and had no regard for my brother's loss," OP added. "My husband said that my parents obviously don't care if guests are uncomfortable seeing my brother sobbing at every event."
Losing a partner – or a loved one – can be devastating.
And the grief that follows death can wreak havoc throughout a lifetime.
When a family member is grieving psychology today claims that one of the most important forms of support can be boiled down to just one word: listening.
By listening to a sibling, parent, cousin, or other grieving relative, their feelings of grief are validated and shared, helping that person move forward in their own life while keeping the memory of the deceased alive.
However, what is not recommended is urging a grieving family member to seek closure. Or, in less sensitive scenarios, just get over it.
There is no right way to grieve, but there is a right way to provide support, even when that support can be uncomfortable for others who witness it.
"The fact is, people can't help but feel uncomfortable when they see someone in pain," reports Empathy, a website that helps people cope with the loss of a loved one. "Unfortunately, the right words don't always come out."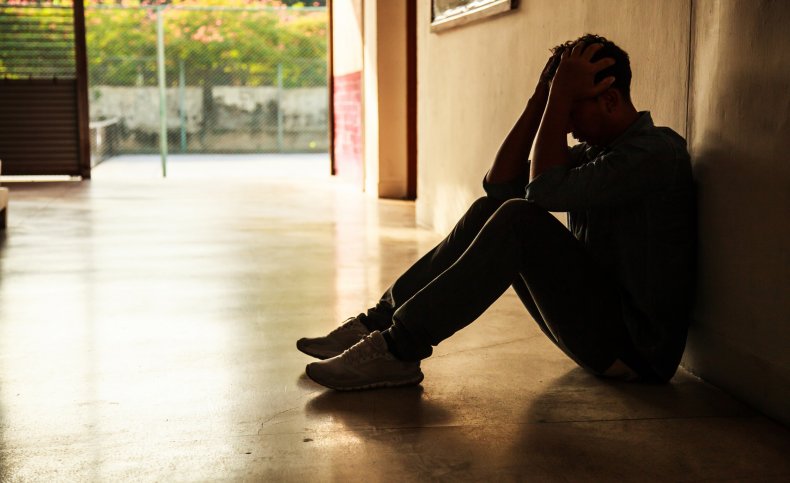 Throughout the comments section of the viral Reddit post, many Redditors echoed this sentiment, criticizing the original poster and her husband for treating her brother so harshly just two months after his wife's death.
"[You're the a**hole]" wrote Redditor u/EzHedgehog in the top comment of the post, which received more than 19,000 upvotes. "It's been 8 weeks. You and your husband are callous, selfish assholes.
"HIS WIFE DIED," they continued. "What the hell is wrong with you two?"
"Heaven forbid enduring a little awkwardness to come together to support and comfort your grieving brother," added Redditor u/littlehappyfeets, receiving more than 6,500 upvotes. "I'm sorry his grief is such an inconvenience to you."
Redditor u/wildferalfun, whose comment received almost 3,000 upvotes, offered a similar answer.
"Holy shit you and your husband are not just a***holes but whatever comes after," they wrote. "His grief will be comfortable for people because it is raw and real.
"He needs people who are able to support with his discomfort," they added. "It's been weeks, not years. You are so unsupportive and dismissive."
"Such a shame your brother didn't get over the loss of his wife in a timeframe that's comfortable for you!" Redditor u/Ducky818 chimed in. "Not inviting your brother to a family dinner was rude and callous!"
news week asked u/1familythrow for a comment.
https://www.newsweek.com/sister-slammed-banning-grieving-brother-family-dinner-uncaring-1748966 Sister slammed for banning grieving brother from family dinner: 'Without care'