Some Ohio Republicans want legislation to promote "alternative" COVID treatments
Ohio Republicans have introduced a bill that would force the state to promote ivermectin and other "alternative" treatments for COVID-19.
Ohio's House Bill 431 would force officials to "encourage and increase distribution" of ivermectin, hydroxychloroquine, azithromycin and budesonide — all drugs not approved by the Food and Drug Administration (FDA) as treatments for the coronavirus. The bill was introduced Thursday night by Ohio State Representative Kris Jordan and was supported by seven of his Republican counterparts.
The proposed law would also prevent local health officials from "suppressing advertising of or access to the drugs" and ban attempts to "reprimand, threaten or punish" health care workers who insist on prescribing them , to administer or to apply.
Although all of the drugs included in the bill have legitimate and FDA-approved medical uses, clinical evidence has not supported repeated claims by some that they are effective in treating COVID-19.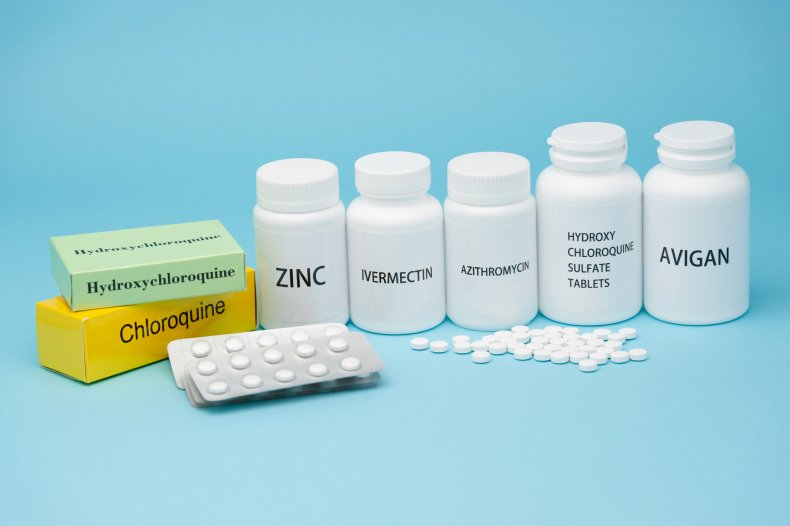 dr Iahn Gonsenhauser, chief quality and patient safety officer at Ohio State University's Wexner Medical Center, told Columbus News Station WCMH that the law would "absolutely" pose a public health threat if it became law.
Gonsenhauser accused the bill's supporters of hypocrisy for attempting to order the promotion of unproven and potentially harmful drugs while previously opposing COVID-19 vaccines that are FDA approved or approved and supported by evidence.
"These same individuals are now introducing a bill that supports the use of therapies that are not intended to treat COVID, have been shown to be unsuccessful in treating COVID, and have in fact been shown to be unsuccessful and have significant safety implications," Gonsenhauser said to WCMH.
Hydroxychloroquine, which was notably pushed by former President Donald Trump in the early months of the pandemic, briefly received FDA emergency use approval in April 2020. Months later, approval was withdrawn over concerns about potential side effects and lack of efficacy. Since then, research has failed to demonstrate any relevant benefit.
Ivermectin, approved as an antiparasitic, has remained popular as an alternative treatment for COVID-19 despite clinical evidence and medical experts repeatedly saying it doesn't work. A large, double-blind, placebo-controlled, randomized study published in New England Journal of Medicine Last month, the drug was found to be useless in treating the virus.
Evidence for an alternative treatment using azithromycin, an antibiotic, a class of drugs that fight bacteria, is also lacking. Gonsenhauser's comments to WCMH said, "COVID is a virus – not a bacterium – and that's an important, very important difference."
A small number of studies suggest that budesonide, a corticosteroid, may offer a slight benefit in shortening recovery time from COVID-19. However, the evidence is far from conclusive, and an analysis by the UK's National Institute for Health and Care Excellence concluded that there was "no statistically significant difference" between the drug and conventional treatments.
In addition to the four drugs listed, the bill also covers new drugs and therapies that "may be deemed beneficial by the patient's treating physician, in consultation with the patient or their legally authorized representative."
news week reached out to Rep. Kris Jordan's office for comment.
https://www.newsweek.com/some-ohio-republicans-want-law-promoting-alternative-covid-treatments-1700249 Some Ohio Republicans want legislation to promote "alternative" COVID treatments