South Austin business owner asks for help after attacks from homeless camps escalate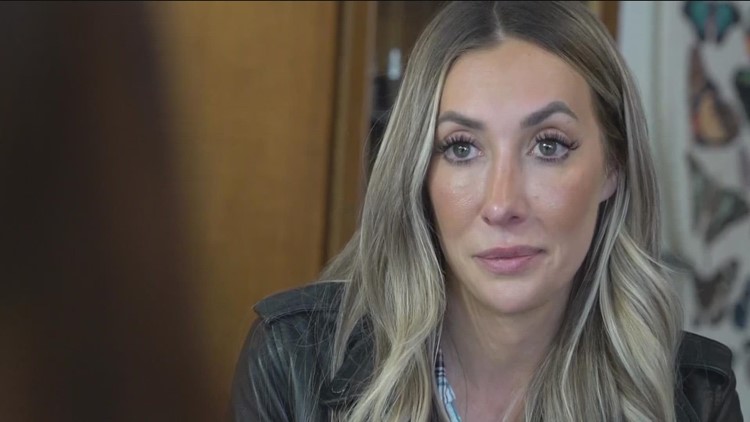 The owner of the Headspace salon said it usually takes over an hour for Austin police to arrive, although attacks are still active.
AUSTIN, Texas — A South Austin business owner says aggressive people experiencing homelessness and slow police response times are making it difficult to keep the business open.
Laura North is calling on Austin police to respond more quickly to active attacks and on the city to move faster in finding housing for the homeless.
In 2019, North opened Headspace Salon and Co-op to ensure the inside encapsulates the warmth of Austin, but it's what lies outside of the store that North has grown cold to.
"We have men hiding in the bushes waiting for us to leave work at night," North said. "We were threatened with rape, with murder."
Adjacent to the saloon is a large homeless camp with tents scattered under the highway near Ben White Boulevard and Pack Saddle Pass.
North said some of the people living there had become extremely aggressive.
"He took huge rocks and smashed our drain cleaning lines, just started banging them to pieces," North said. "He threw stones at customers and employees."
The latest attack was caught on camera on Monday. You can see a man pulling a pole out of the ground, walking to the drawing room and pretending to break the window.
"We'll call them 15 to 20 times before the police arrive," North said. "At the time we just barricaded ourselves inside and just hoped they showed up before something really bad happened."
She said it usually takes over an hour for Austin police to arrive, although attacks are still active.
"We know this area is very challenging," said Ryan Alter, district 5 councilman.
Alter is a councilor for this area. He said TxDOT cleans this camp frequently, but it returns quickly. He said he has made creating an improved housing plan his top priority.
"Let's actually have a safe place where not only can you be, but you can get services to actually make your way to housing," Alter said.
It's a promise North has heard from city leaders since day one. At the moment she is hoping for faster response times from APD, at least.
"It's gotten so violent and unsafe for all of us that all we need is police support," North said. "Honestly, if things continue like this, I would feel a lot better if I knew there was 24/7 police support here where they would show up in five minutes as opposed to an hour."
North said she's lost customers and employees and now fears her business is next.
"I don't feel safe here," North said. "I don't feel safe asking other people to work here. I feel bad for customers having to experience this [this]and if something isn't done, we have a really tough decision to make."
The spokesman for the Homeless Strategy Division in Austin has not told us if there is a specific plan to relocate people from this particular camp. But the spokesman said the city has moved nearly 500 people without shelter from camps to local bridge shelters and permanent shelters since 2021.
https://www.kvue.com/article/news/local/homeless/headspace-salon-homelessness-attacks/269-bf342daa-9ebc-4528-94d6-367ea09982c2 South Austin business owner asks for help after attacks from homeless camps escalate