South Korean Movies That Will Disturb You For Days
Over the last few decades, the South Korean film industry has been somewhat of a dark horse in the context of global cinema. Though there were clear signs of potential, it was only in 2020 that these signs transformed into significant accolades. Bong Joon-ho created history by winning the Academy Award for Best Picture for a non-English language film. Additionally, Joon-ho's Parasite won a total of six Academy Awards — a feat that globally announced South Korea's arrival in the landscape of global cinema.
Since its early days, South Korea has been churning out gems across multiple genres, with a particular knack for psychological thrillers. Ranging from gore-filled, rage-driven films to the more subtle, psychological dramas, here's a list of twelve South Korean films that will disturb you for days.
Updated August 28, 2023: If you enjoy watching bone-chilling South Korean movies, you'll be happy to know this article has been updated with additional titles.
17
A Tale of Two Sisters (2003)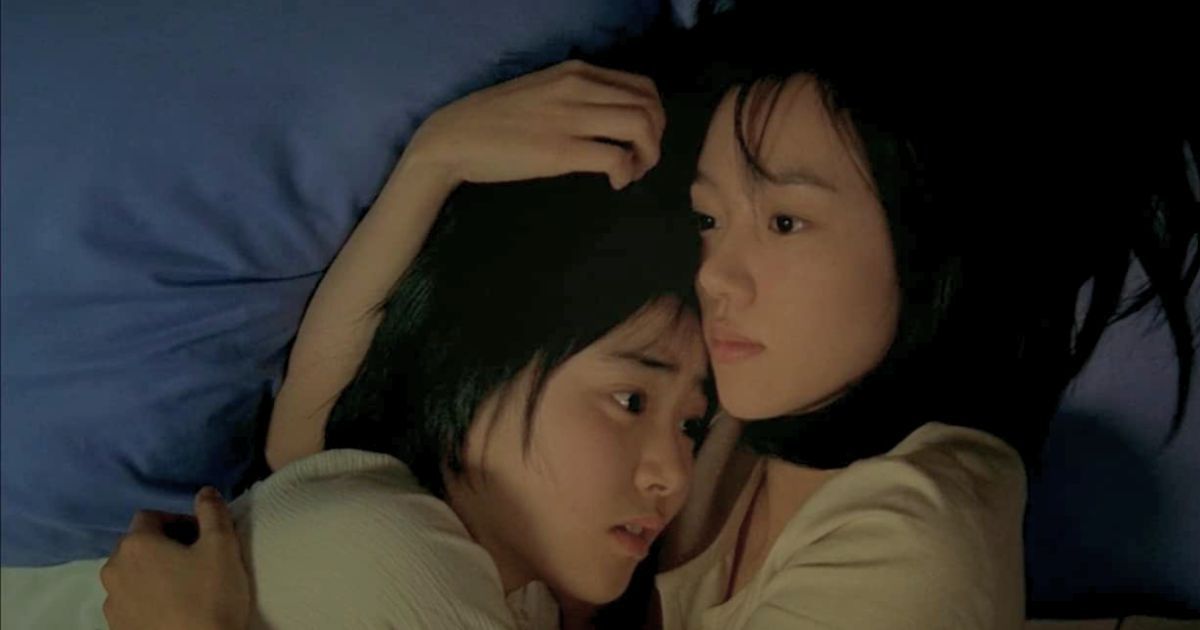 Unsettlingly thought-provoking, A Tale of Two Sisters stands as a psychological horror classic in South Korean cinema. Director Kim Jee-woon masterfully crafts this 2003 movie based on a Korean folk tale. The narrative spins around two sisters, Soo-mi and Soo-yeon, who navigate the eerie aftermath of their return from a mental institution to their father's home. The ominous meeting with their malevolent stepmother and the series of strange incidents that ensue cast a deeply unsettling shadow over their reunion.
Critics heap praises on the film for its profoundly disturbing psychological thriller components. The harrowing tale, filled with spectral hallucinations and shocking disclosures, shatters viewers' perception of reality. Beyond mental manipulation, the film's disquieting cinematography amplifies the creepy undertone. An almost ghostly aura pervades the large, dimly illuminated house, the film's primary setting. Concealed horrors are implied through its shadowy corners and resonating silences. Haunting images, surprising perspectives, and calculated lighting and shadow work synergize to foster a sense of dread that haunts the audience long after the credits roll.
16
Lady Vengeance (2005)
The third and final installment in the very popular The Vengeance Trilogy by Park Chan-Wook, Lady Vengeance tells the story of a woman who is wrongfully imprisoned for killing a young child. When she is released from the prison, she starts to exact revenge on the man who had forced her to take the blame for him all those years ago and sent him to jail, threatening to kill her infant daughter if she did not do as told.
The film deals with heavy notes of the torture and murder of children. Even though the movie has less gore and violence than its two predecessors, it surely has a much darker undertone. There are many scenes where the audience might become uncomfortable. Even though this is a story of revenge, it deals with many other more sinister subjects. The movie has received worldwide praise from both audience and critics.
15
The Host (2006)
Unexpectedly touching, The Host is a 2006 monster movie from South Korea that made waves. Directed by Bong Joon-ho, this film marries elements of horror, comedy, and political commentary. It centers on a dysfunctional family's desperate struggle against a monstrous creature that surfaces from the Han River and kidnaps their young girl. As they confront the nightmare and strive to reclaim their kin, they clash against indifferent authorities and societal apathy.
Bong's creation unsettles viewers on several dimensions. Fundamentally, it subverts creature film tropes to induce palpable horror. An early daylight reveal of the monster in the narrative enhances the pervasive sense of impending doom. However, the film's disquieting nature extends beyond overt terror. The Host stirs discomfort with its scathing societal critique, casting light on government ineptitude and public indifference. The real horror frequently stems from human shortcomings rather than the creature itself, contributing to the film's enduring impact.
14
Hope (2013)
Hope is a movie about an 8-year-old child who is kidnapped, sexually assaulted and severely beaten by a middle-aged drunk man. Based on a true story known as the Cho Doo-Soon case, the movie is filled with themes that are not suited for everyone. The film shows us the journey of the little girl and her family after she is rescued and brought to the hospital. The treatment of the family of the victim by the media alone is enough to make anyone's blood boil.
The movie, unlike most other movies in the list is not gory or full of violence and bloody revenge. Instead, it's the topic of violence against children that makes this movie a bit grim. However, the treatment of the topic is very well-handled in the movie and it will definitely bring tears to your eyes.
13
Thirst (2009)
A chilling exploration of morality, Thirst is a unique entry into South Korea's horror cinema landscape. The 2009 film, directed by renowned filmmaker Park Chan-wook, delves into the disturbing tale of Sang-hyun, a Catholic priest-turned-vampire. A botched medical experiment leads him down a path of desire and moral degradation, distinctively portraying vampirism from a refreshing angle. Rather than indulging in stereotypical vampire representations, Thirst scrutinizes the ethical repercussions of vampirism.
Related: The Best Non-Traditional Vampire Movies, Ranked
The audience finds itself questioning ethical boundaries as Sang-hyun grapples with his unexpected carnal cravings. His bloodlust, an allegory of his internal struggle, becomes disconcertingly relatable. The moral dilemma in Thirst amplifies its unsettling allure. The film confronts the implications of its premise head-on, delving into the potential darkness within the human psyche.
12
The Wailing (2016)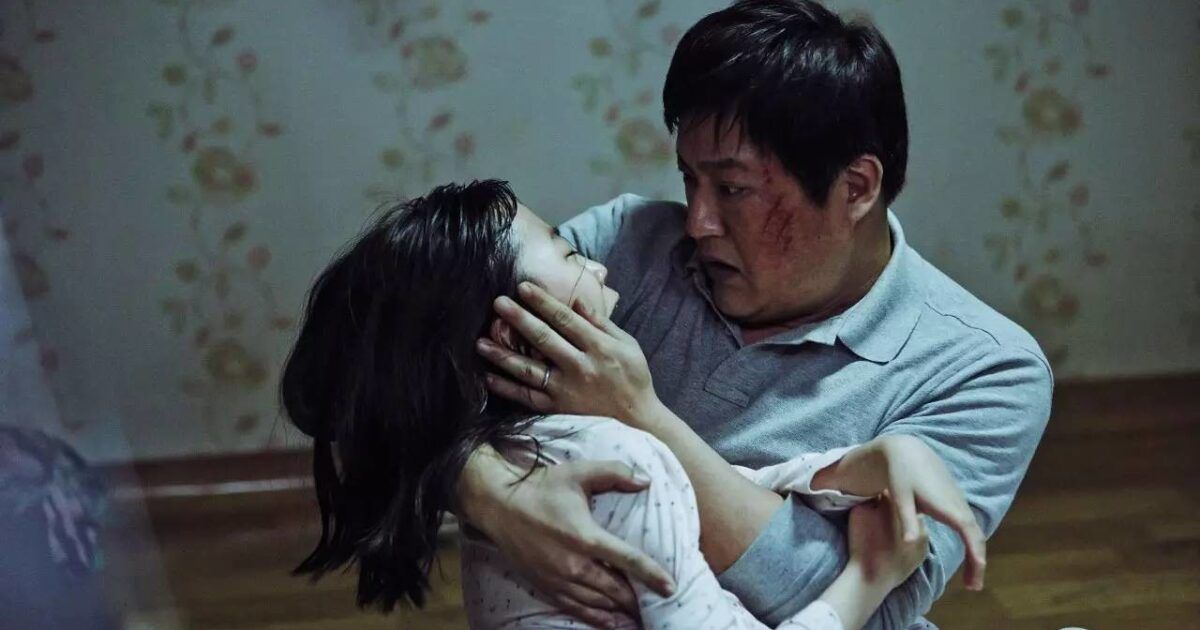 From the mind of Na Hong-jin, comes this deeply dark and twisted tale of shamanistic horror. The Wailing revolves around a series of murders that take place in a small town in South Korea, eerily overlapping with the arrival of a mysterious man from Japan. These puzzling series of murders fall in the lap of local rock-headed police detective Jong-gu (Do Won Kwak)
As Jong-gu goes through the motions, he realizes there's more than meets the eye and everything isn't as black and white as it seems. Na Hong Jin manages to keep viewers hooked by masterfully building atmospheric tension through thematic elements such as rain, mud, and blood. The film's climax is heavily discussed and debated among the various corridors frequented by film fanatics, but one thing is for sure, once you watch The Wailing, it'll live in your head rent-free.
11
Seoul Station (2016)
An animated post-apocalyptic horror film, the movie Seoul Station came out in 2016, but it actually acts as a prequel to the very popular zombie movie Train to Busan, which released in 2006. The animated movie features a lot of blood and gore, as is expected of a zombie movie. But there are other themes like prostitution, murder, etc.
Most of the movie is fast-paced and filled with fast and violent zombies who are out for blood, and a handful of people, who are trying to run away from them. The sense of panic and violence makes gives the movie a more sinister undertone.
10
I Saw the Devil (2010)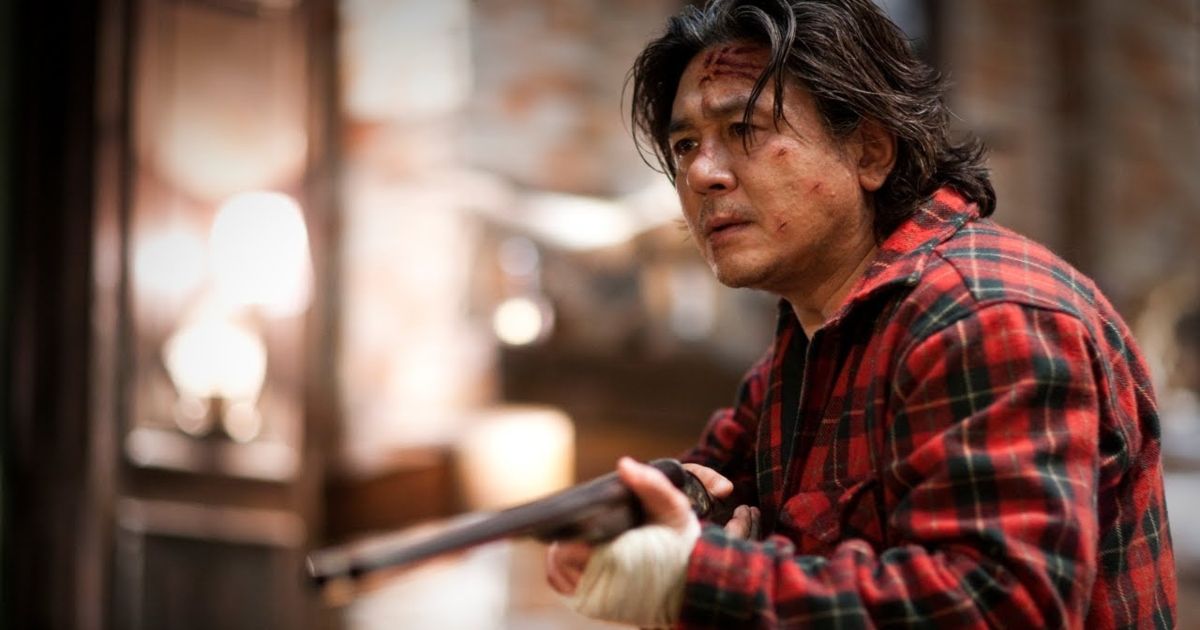 On a snowy night, a pregnant woman is killed by a ruthless, bloodthirsty psychopath, Jang Kyung-chul (Choi Min-sik). As the woman is fighting for her life, the woman calls her fiancé, who happens to be an elite officer of the NIS (Korean Special Forces). Unable to help his fiancé and their unborn baby, Officer Kim Soo-hyun (Lee Byung-hun) sets out on a sadistic cat-and-mouse game of his own.
Kim Jee-woon's I Saw The Devilstands out from the rest of the revenge dramas because it lets the theme of revenge simmer. Rather than making it a mainstream revenge saga, Jee-woon'sfilm focuses on the predator finding himself to be the prey.
9
The Chaser (2008)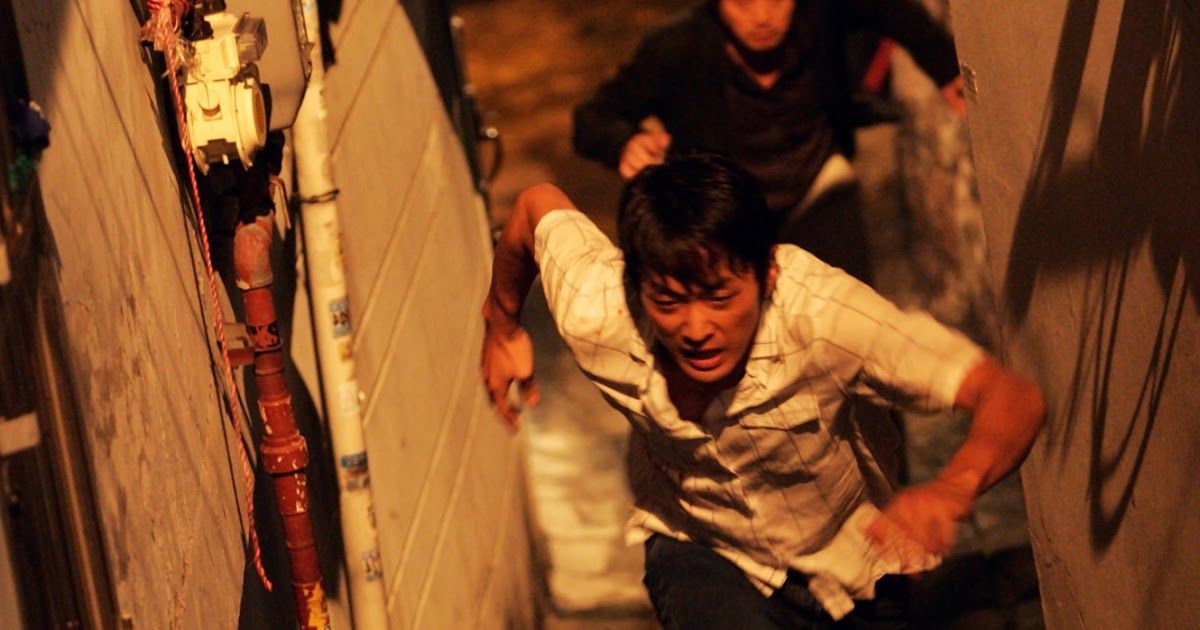 The Chaser, directed by the legendary Na Hong Jin (The Wailing) revolves around an ex-policeman turned pimp, who finds himself facing a formidable foe when one of his women goes missing. The Chaser marked the debut of Na Hong Jin and is inspired by the real-life serial killer Yoo Young-chul. Upon its release in 2008, The Chaser received a lot of critical and commercial acclaim making it one of the top-five Korean films of the year.
8
Sympathy for Mr. Vengeance (2002)
The first movie in The Vengeance trilogy by Park Chan-Wook is called Sympathy for Mr. Vengeance, which came out in 2002. The movie tells us the story of a brother who kidnaps a small child to ask for ransom money to afford his sister's kidney transplant, with the help of his anarchist girlfriend. But when both his sister and the child die, the father of the child becomes hell-bent on exacting revenge for the death of her daughter.
Even though not as famous as the second movie in the trilogy, Sympathy for Mr. Vengeance has some gory and violent scenes that will not be everyone's cup of tea. There are also a series of deaths, murders, and suicides that make this movie really disturbing.
7
Oldboy (2003)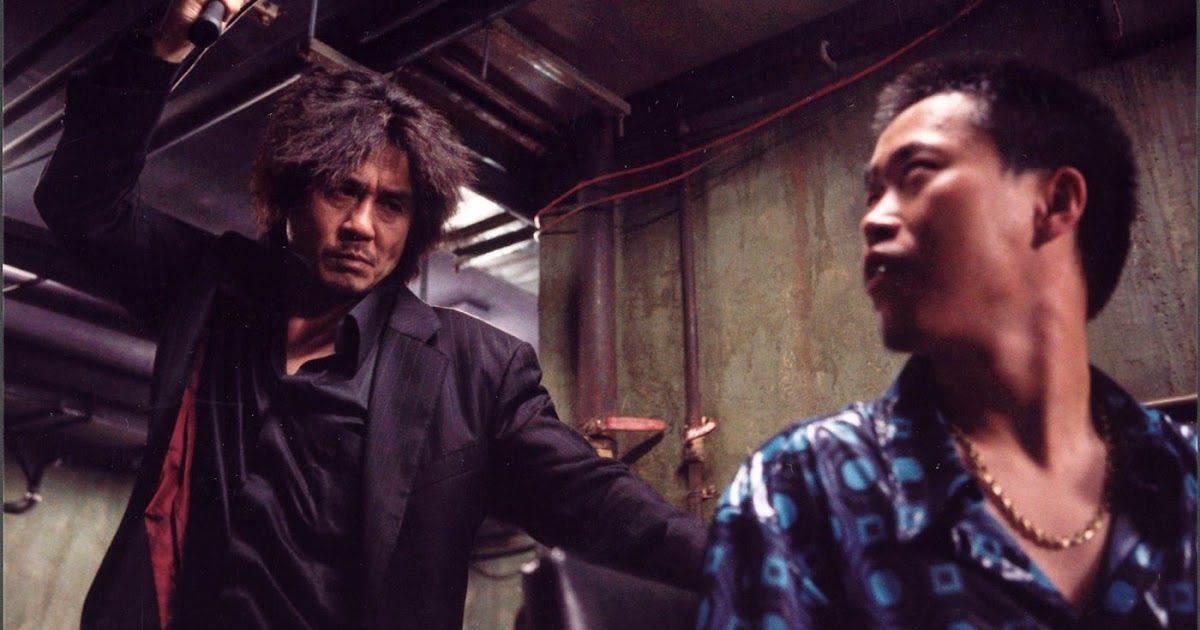 Oldboy is Park Chan-wook's masterpiece that took the South Korean film industry by storm and is considered to be the Magnum Opus of action films. It is also the second installment in his famous Vengeance Trilogy. There are very few films that manage to cut transcend the language barrier and appeal to audiences around the globe as well as Oldboy did.
Related: Best South Korean Action Movies, Ranked
What makes Oldboy an epic tale of revenge is the amalgamation of a twisted storyline married to a bold, unflinching visual style. Upon its release in 2003, it took Oldboyno time to become a household name worldwide, spawning adaptations in Hollywood and Bollywood. The film also earned Park Chan-wook a Grand Prix Award at Cannes.
6
Train To Busan (2006)
Yeon Sang-ho's Train to Busan is credited with being one of the few zombie films that tackles the dystopian/apocalyptic genre with a sense of reality. The zombies featured in the film aren't portrayed as slow and dumb, effectively breaking away from the usual stereotype that's attached to them. Rather, the film's zombies are fast, bloodthirsty, and vicious, giving them an aura of evil so sinister that it stays with you way after you're done watching the film.
Train To Busan was a critical and commercial success at the box office with Warner Bros acquiring the rights for the film and working on a remake titled The Last Train To New York.
5
Bedevilled (2010)
Movies do not get much more disturbing than this 2010 slasher horror called Bedevilled. The movie begins with the story of a very apathetic woman named Hae-won who, after a few unfortunate events in the workspace, comes to a socially-backward island with very few people. In the island, she meets her old childhood friend named Bok-nam who is tortured and sexually assaulted by not only her husband and his brother but also a lot of other men of the village.
When Bok-nam's little daughter dies, she becomes so overcome with grief and rage, that she picks up a sickle and starts murdering everyone on that island that ever did her and her daughter wrong. The rest of the movie is a very disturbing bloodbath that ends in numerous deaths.
4
Memories of Murder (2003)
Way before Bong Joon-ho made Parasite, he made Memories of Murder. A bone-chilling story loosely based on South Korea's first serial murders that took place between 1986 and 1991. The film's screenplay was adapted from Kim Kwang-rim's stage play Come to See Me, which was based on the same subject. Memories of Murder won numerous awards globally and is considered to be one of the finest films to have come out of South Korea.
3
Mother (2009)
When her mentally challenged son is accused of the ghastly murder of a young girl, a mother goes to war with the world to prove the innocence of her son. Bong Joon-ho's Mother is a classic case study of the lengths humans would go to protect their own. Mother, contended at the 2009 Cannes Film Festival and had its US premiere in 2010.
2
Pietà (2012)
Pietà is a film directed by master filmmaker Kim Ki-duk. The film revolves around a loan shark's chaotic relationship with a woman who mysteriously enters his life and claims to be his mother. The film deals with complex themes such as symbolic sexuality, loss, and redemption. Pietà isn't an easy film to watch with its expletive use of sexual interjections coupled with elements of carnality, but if you manage to stay with it, it's disturbingly rewarding.
1
Gon-ji-am: Haunted Asylum (2018)
Based on a real-life psychiatric hospital of the same name, Gon-ji-am: Haunted Asylum is a feature film directed by Jung Bum-shik. The film revolves around a crew of filmmakers that travel to a haunted asylum for a live broadcast to boost their ratings, soon finding themselves in a haunted hospital, with nowhere to hide.
The film was shot in an actual haunted hospital, labeled by CNN Travel as one of the freakiest places in the world. Gon-ji-am was a commercial and critical success, becoming the second-biggest-grossing Korean horror film behind A Tale of Two Sisters.