Spain is considering paid time off for severe period symptoms
National

A bill would allow women to stay at home if diagnosed by a doctor. It would also expand access to abortion, but it faces an arduous path through Parliament.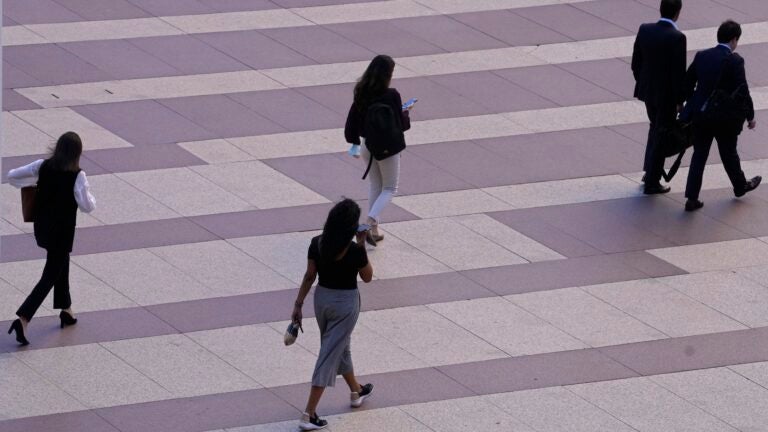 MADRID — The Spanish government on Tuesday approved a bill that would make Spain the first European country to give women days off from work because of menstrual pain and expand access to abortion.
Under the new law, women would have the right to time off if a doctor diagnoses them with severe menstrual pain. The costs would be borne by the state. Among other measures to help women through their periods, Spain's left-wing government has also ruled that schools should provide sanitary napkins on request.
"Unacceptable": This is how readers feel about the lack of baby food


The shooting at a California church was a "hate incident," the sheriff says

The regulatory changes to support women during menstruation are part of a broader legislative overhaul the Socialist-led government wants parliament to approve to solidify women's right to abortion. The bill expands access to abortion for minors, allowing the procedure from the age of 16 without the consent of a parent or legal guardian. It would also overturn a previous rule that required a woman to confirm her choice three days after she first requested an abortion.
Spanish Minister for Equality Irene Montero defended the bill as necessary to strengthen women's health rights.
"This is a law that shows what Spain is and what the feminist movement is in Spain," Montero said. "We're going to be the first country in Europe to talk about menstrual health as a health standard, and we're removing that stigma, shame and guilt, and loneliness that women often go through during their period."
The bill focuses on dysmenorrhea, the severe pain women can experience during menstruation, leaving them too weak to work. But the medical profession in Spain is divided on whether treating menstrual problems requires a specific law.
Faride Ojeda, a gynecologist at a private hospital in Madrid, said the only positive aspect of the government's menstrual law is that it guarantees women's pay during working holidays, but "as a feminist and a gynecologist, I don't want a law that treats the period as a… disease and could even convince more men not to hire more women, further reducing our chances in the workplace."
This article originally appeared in The New York Times.
---
Subscribe to Newsletter
Stay up to date with all the latest news from Boston.com
https://www.boston.com/news/national-news/2022/05/17/spain-considers-paid-time-off-for-severe-period-symptoms/ Spain is considering paid time off for severe period symptoms