Spirit Airlines gate agent suspended after hitting back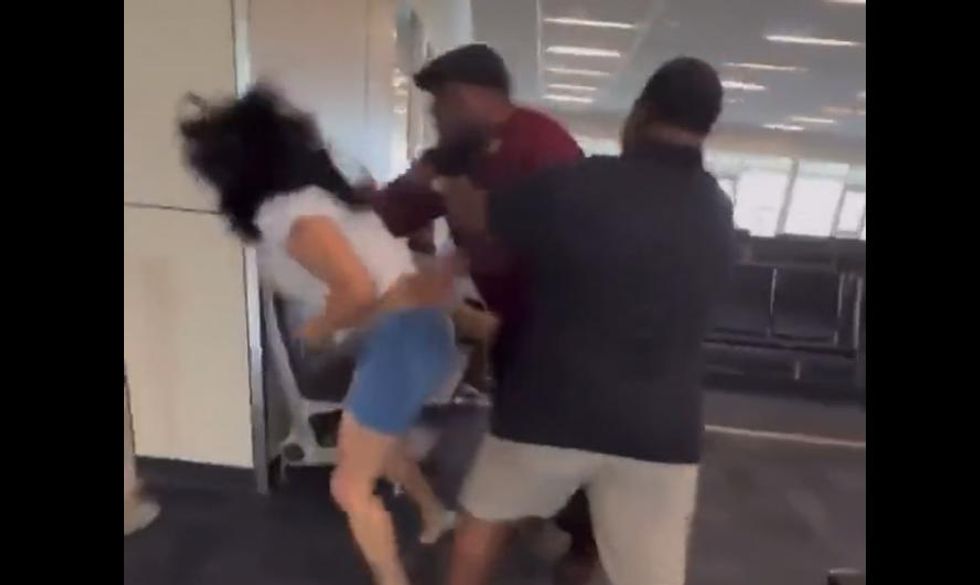 A Spirit Airlines gate agent has been suspended for his involvement in the Aug. 11 brawl at Dallas-Fort Worth International Airport.
in one Video in Terminal E of the airport by the witness Thomas Shannon, a Spirit employee (whom the airline has). recommended was contracted through a partner company) and a passenger is engaged in a verbal conflict that has become kinetic.
The video lacks visual context as Shannon responded with camera in hand only after hearing the initial shouting. The commotion was said to have been the result of an argument at the gate.
The agent allegedly told police that the passenger exited the boarding bridge and began screaming that she had nowhere to sit on the plane. After allegedly telling her to queue up to speak to an agent, the agent said the passenger interrupted the line and became uncooperative, prompting him to take her boarding pass.
The passenger told it the Dallas Morning News that she "did nothing" and that the agent tore her boarding pass in half, setting the stage for what came next.
"Don't ever touch me in your life," said the agent, identified in a DFW airport police report as Emmanuel Sullivan from Grapevine. "Never invade my personal space."
The passenger, who was reported Ayriana Davis, of Fort Worth, responded with a yell, "Get off my face." She called the clerk a "faggot" and backed off the remark with more profanity, racial slurs and physical contact.
Sullivan repeatedly asked Davis to leave his personal space, after which she can be seen in the video giving him a powerful shove.
A male viewer interfered and initially created some distance between the two. However, as the room collapsed and the screaming continued, Davis reportedly managed to slap Sullivan over the shoulder of the bystander.
When Sullivan was hit, he roared, "Oh wait!"
The bystander tried to block the agent's attack, but Sullivan managed to break through and walk over to Davis, who had begun to flee. In the video, he grabs her to the ground and hits the passenger on the side of the head, despite another attempt by the bystander to intervene.
Davis told reporters that after the riot she went to the hospital with a broken leg, abrasions and swelling.
After the incident, Shannon – who caught it all on video – asked the question: "What happens if the woman strikes first and triggers verbal abuse and assault? … And what happens if the man goes nuts?"
Spirit Airlines told the WFAA on Aug. 12 that the airline "does not condone any kind of violence" and that the "salesman at DFW has suspended the agent."
https://www.theblaze.com/spirit-airlines-gate-agent-suspended-after-punching-back Spirit Airlines gate agent suspended after hitting back