St. George, Utah faces lawsuit after denial of permit for public park drag show: 'violations of free speech'
The city of St. George, Utah is being sued after denying permission to a group that organizes drag performances.
Utah-based group Southern Utah Drag Stars allege the city violated their constitutional rights by refusing them permits for an all-ages show it planned to host in a public park in April.
In a complaint filed Tuesday in federal court, the group's CEO, Mitski Avalōx, accused the city of "blatant and ongoing violations of its freedom of speech, due process and equal protections."
The Southern Utah Drag Stars are seeking damages and urging St. George to reverse its decision to allow a drag show in late June.
DRAG artist speaks out against allowing kids to attend drag shows: 'This is an adult venue'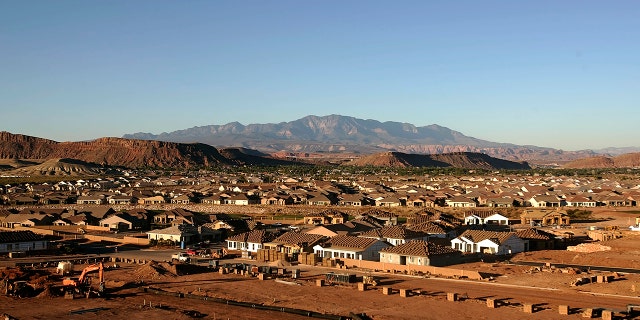 ACLU is representing the group in the lawsuit.
"This is the latest in a broader series of attacks discriminating against gender and LGBTQ+ people and their rights in Utah and across the country," said Emerson Sykes, an ACLU attorney.
In the lawsuit, Avalōx argues that St. George invoked a rare city ordinance to deny the permit.
The CEO said Drag Stars wanted to host a show in a public park and began promoting it before receiving a permit, as they were said to have been told they were eligible to do so by a city events coordinator.
The city council ultimately denied the group permission, claiming an ordinance banned advertising before a permit was granted.
ACLU, LGBT GROUPS SUE MISSOURI AG OVER GENDER TRANSITION EMERGENCY RULE
"The city has used its full discretion under the ordinances to enforce them in a discriminatory manner," they said.
In the lawsuit, attorneys for Avalōx and ACLU also allege that St. George's decision to withhold the permit was part of a broader attack on drag performers.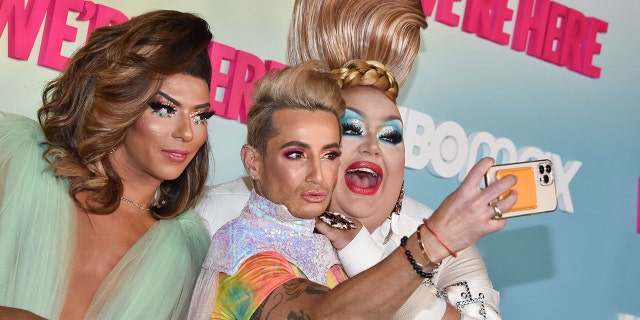 St. George's popularity has surged after HBO filmed a drag show in a public park for an episode of "We're Here" in June 2022. City officials granted permits for this event over objections from some council members and
Avalōx formed Southern Utah Drag Stars amid the city's unrest over the decision.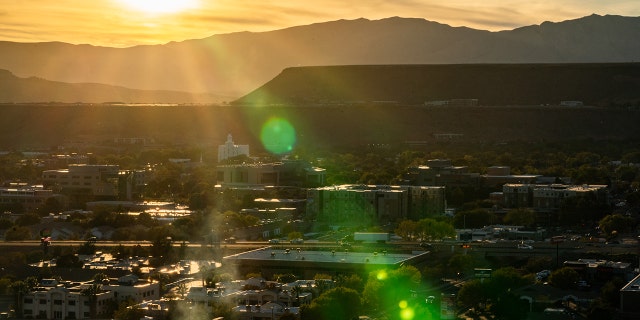 The group's CEO said they wanted to showcase drag in a rural location where such entertainment is often lacking.
"I've made it my mission to continue doing these events, and not just for a month of the year, but for people who were like me when I was little… to be able to see that there are queer adults who are living may have a long and fulfilling life," Avalōx told The Associated Press. "My biggest goal was to create a public space where people could go to a park and enjoy a show that's for everyone."
DRAG QUEEN STORY HOUR FOR FIRST GRADE PHILADELPHIA PUBLIC SCHOOL OUTROUSES PARENTS
In drag shows, performers often dress up as the opposite sex in an exaggerated manner and act exaggeratedly for entertainment. Critics say the content is sexually deviant and may affect children or expose them to sexualized or suggestive content.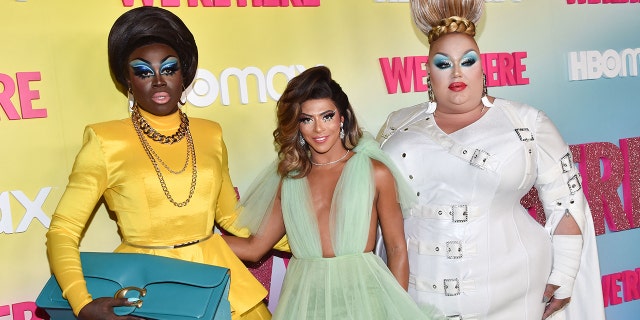 Just this week, two states took action to prevent drag entertainment.
CLICK HERE TO GET THE FOX NEWS APP
Florida Gov. Ron DeSantis signed legislation banning minors from attending drag shows, and Montana Gov. Greg Gianforte signed legislation banning people dressed in drag from giving children books in public schools and libraries to read.
St. George, Utah is approximately 111 miles northeast of Las Vegas, Nevada.
The Associated Press contributed to this report.