Stacey Abrams claims fetal heartbeats are "medically wrong" and "biologically a lie" at a student forum in Atlanta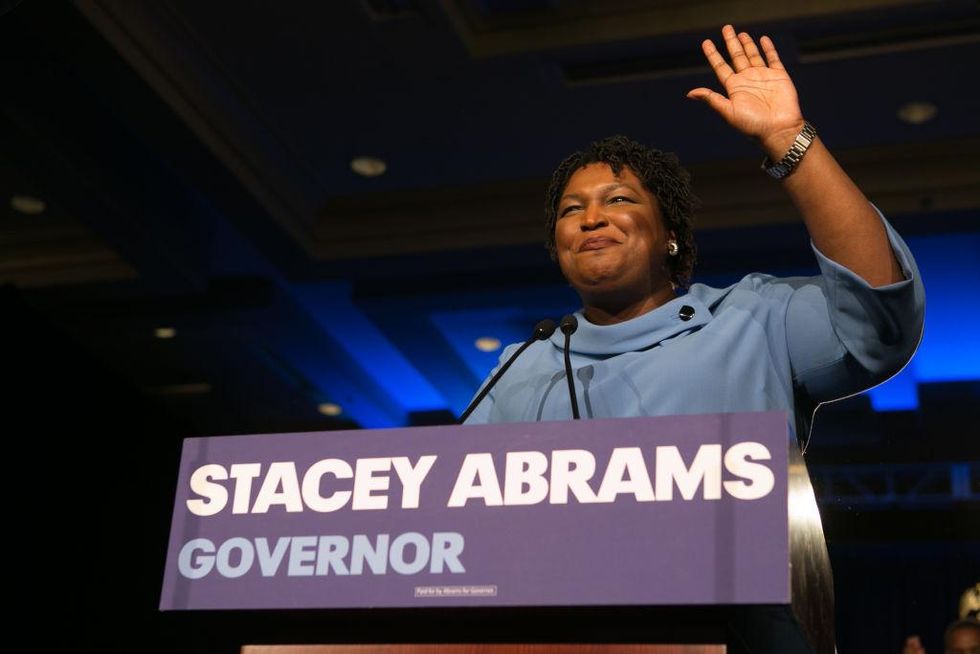 Democratic gubernatorial candidate for Georgia Stacey Abrams made a false and unscientific claim about fetal heartbeat at a student forum in Atlanta on Tuesday.
"There's no such thing as a heartbeat after six weeks," she claimed to an audience at the Ray Charles Performing Arts Center provided by Democrats from Morehouse College and Spelman College.
"It's an artificial sound designed to convince people that men have the right to take control of a woman's body," she claimed, calling fetal heartbeats "medically wrong" and "biologically a lie."
Abrams, who is not a doctor, made these extraordinary claims in response to a question about how she would protect abortion rights if elected governor. She said Georgia's six-week abortion ban, which restricts abortions after a fetal heartbeat is detected, must be lifted.
"We should get rid of the bill. The bill is stupid, it's biologically inappropriate. It's morally wrong and should be thrown in the dustbin of history," Abrams said.
But their claims are not medically correct. The human heart is one of the first organs to form in a developing embryo. "Initiation of the first heartbeat via the primitive heart tube begins on gestation day 22, followed by active fetal blood circulation until the end of week 4," says a Cardiac development review published by Karger, a fetal medicine journal.
While it is true that an embryo does not have a fully formed heart by day 22, by the sixth week of pregnancy, the primitive heartbeat of an unborn child can be detected by ultrasound. Doctors refer to this as "manufactured"Sound because it is an electrical impulse that is picked up by the ultrasound machine and translated into sound. But that doesn't mean the heartbeat isn't there and was fabricated by doctors, as Abrams falsely claimed.
The once-failed gubernatorial candidate has taken a radically pro-abortion stance in her vendetta against Governor Brian Kemp (R). She has said she supports abortion even "up to the point of birth" in certain circumstances, calling it a "medical decision, not a political decision."
At Tuesday's student forum, Abrams said advocates for abortion rights needed to become louder.
"We need to stop whispering in the dark about abortion rights and speak openly about it," Abrams said. "It's about how we move our bodies. It's about how we live our lives. It's not a cultural question. It's a medical question, it's an economic question, it's an economic question moral issue, and it is our choice."
She added: "If they can take our voice, our right to control our bodies, they can take our right to choose who they love, they can take all of our civil liberties. And every time they take away a civil liberty, if you think you're safe, just wait, they'll pick you up next."
Watch:

https://www.theblaze.com/news/stacey-abrams-fetal-heartbeat-lie Stacey Abrams claims fetal heartbeats are "medically wrong" and "biologically a lie" at a student forum in Atlanta