Steven Crowder's Change My Mind takes an unexpected turn toward politeness on a typically polarizing subject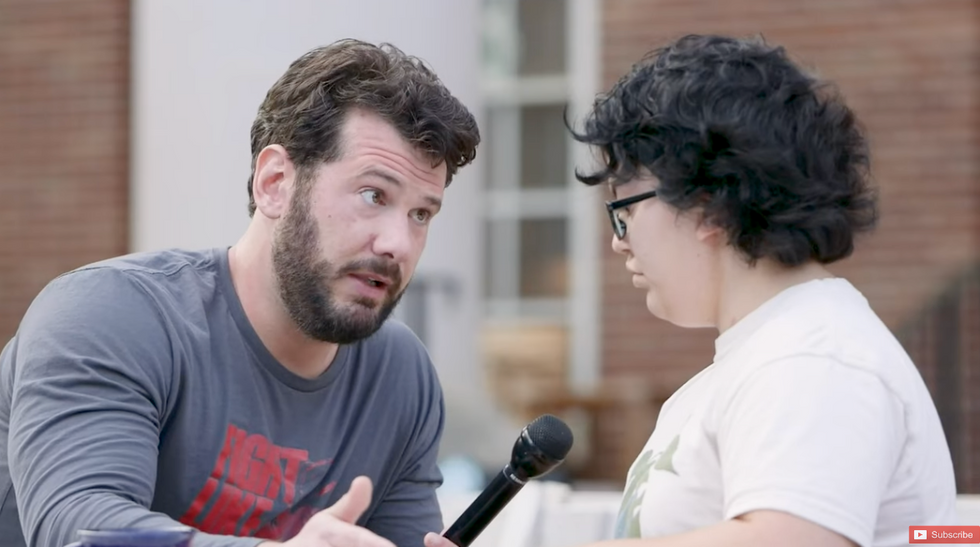 In the latest issue of Change My Mind Steven Crowder spoke to Gabriella, a partially deaf lady, and engaged in a civilized discussion on an extremely divisive issue – gender ideology. In this clip, Crowder and Gabriella had a warm hearted conversation, proving that two people can have wildly different opinions but still come together to discuss a complex topic without shouting, yelling or berating each other.
In this video, Gabriella argued that the terms gender and sex mean two different things. But Crowder argued that gender-gender segregation is a modern approach to the issue and that the left is fragmented in the way men and women are defined in society. Watch the clip to witness this polarizing topic discussed with empathy and care.
Download the podcast here.
Want more from Steven Crowder?
To enjoy more of Steven's uncensored late night comedy that's really funny, join the mug club – the only place for all crowders uncensored and on demand.
https://www.theblaze.com/shows/louder-with-crowder/change-my-mind Steven Crowder's Change My Mind takes an unexpected turn toward politeness on a typically polarizing subject