Stevie Nicks announces in a handwritten note that new music is coming on Friday
Stevie Nicks announced Wednesday that she's releasing new music in classic Stevie fashion: via a heartfelt, handwritten note.
On lined paper in her cursive hand, the Fleetwood Mac star wrote, "So excited to release my new song this Friday. It's called 'For What Its Worth' and was written in 1966 by Stephen Stills. It meant something to me then and it means something to me now, I've always wanted to interpret it [through] a woman's eyes – and it seems like it has a lot to say now, in the time we live in."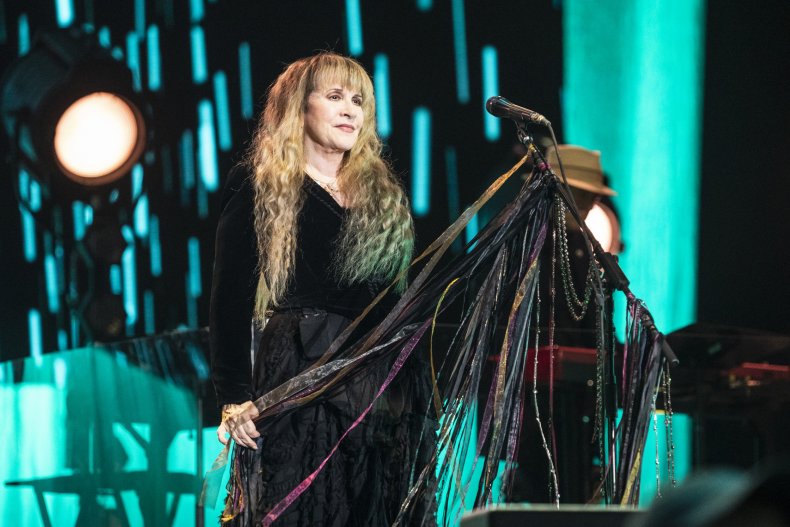 "I can't wait for you to hear it," she said, farewell with heart.
The rock 'n' roll icon shared her message on social media and Twitter was super excited about the news.
"STEVIE NICKS RELEASING NEW MUSIC SOON," said one user wrote.
Another wrote: "What other rock legend announces something special for fans by sharing a handwritten diary page? Thanks! I can't wait to hear your voice on this great song! ♥️ #ForWhatItsWorth."
The social media page for Stephen Stills too commented"I can't wait to hear that."
Stills, best known as a member of the supergroup Crosby, Stills & Nash, wrote the song "For What It's Worth" for Buffalo Springfield to record. It was released as a single on December 23, 1966 and reportedly peaked at #7 on the billboard Hot 100 in 1967.
The song is known for the iconic chorus: "It's time we stop, hey, what's that sound?
According to sources, the song was originally written about gatherings of youth protesting loitering laws and the closure of Pandora's Box nightclub in West Hollywood, California. However, the song was used for some anti-war protests, largely due to the nature of the lyrics, including lines like "Battle lines are being drawn / No one is right when everyone is wrong / Young people speak their minds / So much resistance gets from behind."
The song has previously been covered by the likes of Ozzy Osbourne and Queensryche, but no doubt Nicks will bring her own charm to the song with her enchantress-esque vocals.
The rock 'n' roll legend is currently touring North America and her next show is Thursday in Bangor, Maine.
Nick's release of "For What It's Worth" will be her first new music release since 2014 when she released the album 24 Karat Gold: Songs from the Vault, This was a collection of newly recorded demos written between 1969 and 1987. Before that was her last album In your dreams An album of new songs was released in 2011, one of which was also entitled "For What It's Worth".
news week has reached out to Nicks representatives for comment.
https://www.newsweek.com/stevie-nicks-announces-handwritten-note-new-music-coming-friday-twitter-1745145 Stevie Nicks announces in a handwritten note that new music is coming on Friday