Stolen hot dog statue returned to West Virginia restaurant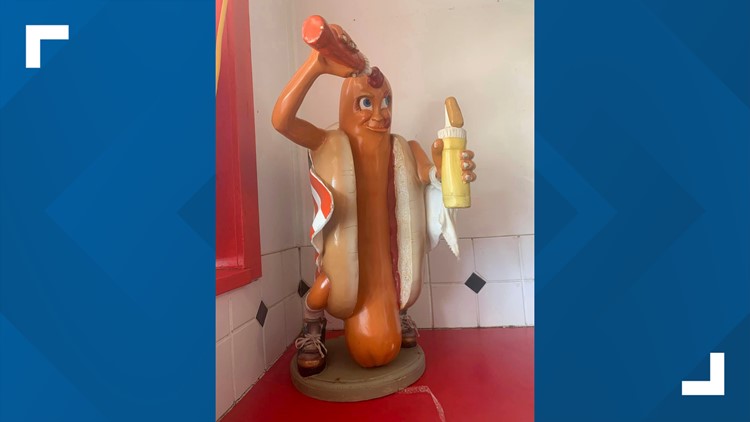 CHARLESTON, W.Va. – The owner of a West Virginia restaurant badly damaged by fire has his coveted hot dog statue back.
The "Wienerman" statue was stolen from the Dairy Winkle in Campbells Creek during a burglary through the front door sometime after the Jan. 11 fire, the Kanawha County Sheriff's Office said in a press release.
Shortly after the statue was reported missing, a lead led deputies to a location where it was found undamaged. It was returned to restaurant owner Kerry Ellison, the statement said. The "loved novelty" was valued at $1,000.
Investigators have not identified a suspect and are seeking information about the theft.
The short statue features a hot dog licking his lips and holding a bottle of mustard while pouring a bottle of ketchup on his head.
https://www.kvue.com/article/news/nation-world/stolen-hot-dog-statue-returned-west-virginia/507-b32842d1-a1d4-49d4-a08d-4742dbe04a9f Stolen hot dog statue returned to West Virginia restaurant