"Stop Attacking Texas" | Feud between Governor Abbott and the mayor of Washington DC over transporting migrants to the nation's capital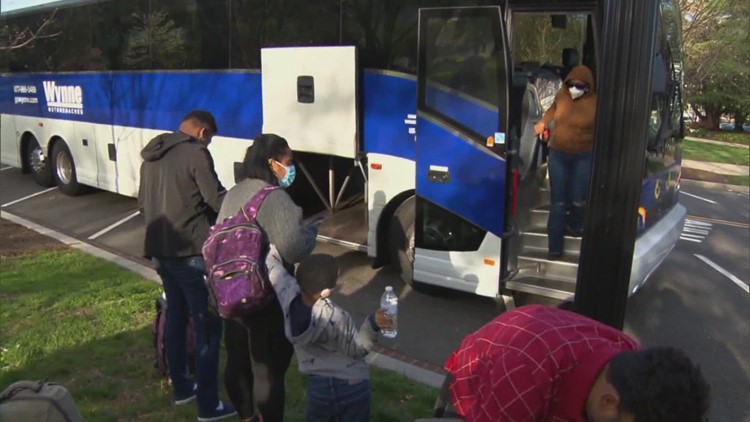 SAN ANTONIO — A feud is brewing between Texas Governor Greg Abbott and the Mayor of Washington DC. Abbott says the mayor should stop attacking Texas over migrants being brought into Washington DC from Texas.
Mayor Muriel Bowser calls for the district National Guard to be activated. The mayor says it is necessary to prevent an "ongoing humanitarian crisis" of people seeking asylum in the country's capital.
Bowser criticized Abbott's move to ferry migrants from the Texas border to Washington DC. She accuses him and the governor of Arizona of "cruel political failure". Both governors say migrants volunteered to be taken to DC by bus.
Texas has so far sent more than 6,100 migrants on 155 buses. Abbott said, "DC is experiencing a fraction of the catastrophic impact that the Texas border crisis caused. Mayor Bowser should stop attacking Texas over securing the border and demand that Joe Biden do his job."
DC nonprofits say they're struggling to help the thousands of migrants busted out of Texas.
https://www.kvue.com/article/news/special-reports/at-the-border/goveror-greg-abbott-washington-dc-mayor-muriel-bowser-busing-migrants/273-f1018b27-aad3-4cdb-8d78-f51e397e8906 "Stop Attacking Texas" | Feud between Governor Abbott and the mayor of Washington DC over transporting migrants to the nation's capital