Strategic partners Poland and Ukraine exchange comments on violent pasts
Officials in Poland and Ukraine, staunch strategic partners, have exchanged unexpectedly bitter remarks about their painful shared past, which included mass killings.
This year marks the 80th anniversary of the massacre of tens of thousands of Poles by Ukrainians, which Poland calls genocide.
In 1943–44, Ukrainian nationalists and others massacred some 100,000 Poles in Volhynia and other regions that were then eastern Poland, under Nazi German occupation, and now part of Ukraine.
To calm emotions, an aide to Polish President Andrzej Duda said Monday Poles only want truth and respect for the tens of thousands of Polish victims.
"We only expect the truth and respect for the victims and we will (…) work on this issue to achieve full clarification of the issue and show respect to all victims as possible," said Marcin Przydacz in Polish state TVP1.
The killings remain a sore point between the two nations, even though Warsaw and Kiev have shared views on regional security and Poland is among Ukraine's strongest supporters in fighting Russia's military aggression.
GREEK CONSERVATIVES HEAR LEFT IN CRUCIAL EUROPEAN ELECTION: 'POLITICAL EARTHQUAKE'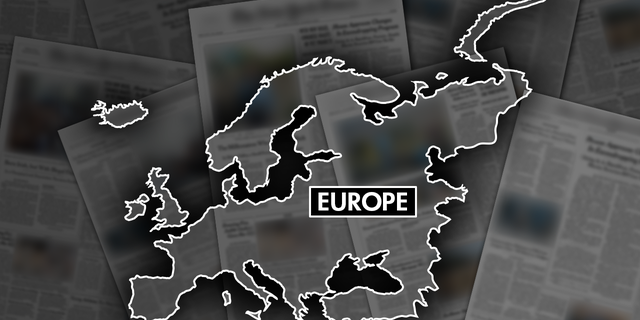 CLICK HERE TO GET THE FOX NEWS APP
The row between Ukraine and its loyal ally began last week when Polish Foreign Ministry spokesman Lukasz Jasina said that on the 80th anniversary, Poland was expecting an apology from Ukraine and President Volodymyr Zelenskyy for the 1943-44 massacres.
Ukrainian Ambassador to Poland Vasyl Zvarych responded by saying that any suggestions of what Kiev or Zelenskyy should do were "unacceptable and regrettable". He later softened the statement, saying Ukraine is "open to dialogue" about the story and honoring the memory of the victims. Stressing the value of the current cooperation, he said the two neighboring countries are "stronger together".
World War II mass killings in the eastern regions of Poland claimed the lives of about 100,000 Poles. An estimated 15,000 Ukrainians died in retaliation. Entire villages were burned and all their inhabitants killed by Ukrainian nationalists and their supporters who wanted to establish an independent Ukrainian state.
Many of the victims were never found or identified. The Polish government has been pushing for Ukraine's approval for exhumations and searches for human remains for years.
Poland's leaders insist that revealing the full truth will strengthen bilateral ties and eliminate vulnerabilities that could be exploited by third countries seeking to undermine those ties.