Superyachts Putin earlier met with Belarus targeted new sanctions
The US Treasury Department on Thursday announced a new sanctions package targeting, among other things, yachts associated with or used by Russian President Vladimir Putin.
Putin has used two of the yachts, identified in the package as "blocked property," for "numerous trips," including one to the Black Sea in 2021, where he was accompanied by Belarusian President Alexander Lukashenko's top ally, the finance ministry said with a press release.
Since the start of his war against Ukraine in late February, Putin and Russia have been hit by unprecedented sanctions, including a US embargo on Russian oil and the exclusion of some Russian banks from the SWIFT banking system. This new package, detailed by the Treasury Department, aims to "further tighten and enforce existing sanctions" by locating yachts and planes in which "sanctioned Russian elites have interests."
"Russia's elites, including President Putin, rely on complex support networks to hide, move and maintain their wealth and luxuries," Treasury Department Undersecretary for Terrorism and Financial Intelligence Brian Nelson said in a statement. "Today's action demonstrates that the Treasury Department can and will prosecute those responsible for protecting and maintaining these ill-gotten interests. We will continue to enforce our sanctions and expose the corrupt systems that enrich President Putin and his elites."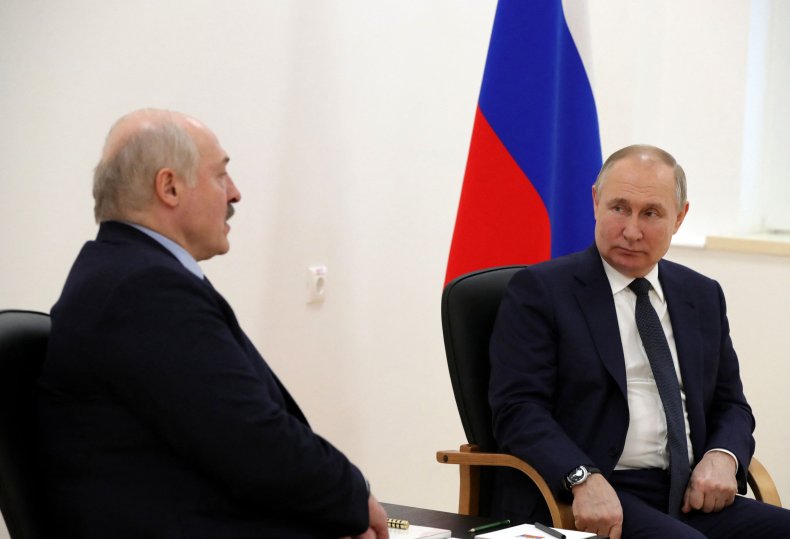 The Treasury Department's Office of Foreign Assets Control (OFAC) also identified other companies and an individual associated with the two yachts, named Olympia and Graceful, through either management or registered ownership roles. These include Russian-owned SCF Management Services Cyprus Ltd., Ironstone Marine Investments, JSC Argument and O'Neill Assets Corporation.
OFAC has also located JSC Argument's sole shareholder and former director, Andrei Valeryevich Gasilov, in connection with the yachts.
Two other yachts linked to Putin, named Shellest and Nega, were also targeted by OFAC in the measure announced on Thursday. Both ships are owned by Russian company Non-Profit Partnership Revival of Maritime Traditions and its Russian subsidiary Gelios with limited liability, the Ministry of Finance said.
"OFAC has identified Shellest as a blocked property in which Revival of Maritime Traditions has an interest and identified Nega as a blocked property in which LLC Gelios has an interest. Shellest regularly travels to the coast where President Putin's infamous Black Sea Palace is located and President Putin uses Nega for trips to northern Russia," the Treasury Ministry said.
The U.S. State Department and Department of Commerce have taken additional action against Russia alongside the Treasury Department. The State Department announced sanctions against more Russian oligarchs and elites, including Russian Foreign Ministry spokeswoman Maria Zakharova, while the Commerce Ministry imposed additional restrictions on Russia's ability to obtain military technologies, CNN reported.
news week has asked the Russian Foreign Ministry for comment.
https://www.newsweek.com/vladimir-putin-yachts-targeted-russian-sanctions-belarus-meetings-1712476 Superyachts Putin earlier met with Belarus targeted new sanctions