Survey reveals the key to happier people at work
A new survey suggests "Summer Fridays" are key to feeling happier at work.
Fifty-nine percent of 2,000 working adults surveyed said their jobs offer "summer days off" — they are allowed a short or day off on occasional Fridays during the season.
Over 8 in 10 employees (85 percent) say they benefit from this benefit because it makes them feel a lot happier at work.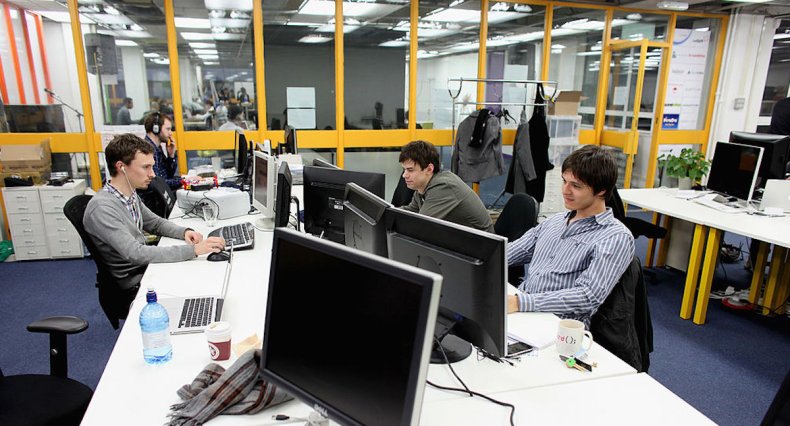 Commissioned by Wisetail and conducted by OnePoll, the survey examined the impact weather can have on productivity and found that 73 percent believe it has a direct impact on the way they work.
Respondents said cool temperatures (28 percent) and clear blue skies (27 percent) are associated with workplace productivity, which aligns with 43 percent believing they do their best work in the spring.
It's no surprise, then, that 65 percent prefer to work outdoors when the weather is nice, from getting work done at local cafes (53 percent) to rooftops (48 percent) and patios (48 percent).
Employees shared what weather factors can cause them to have a bad day at their workplace, with conditions such as heavy rain (25 percent) and freezing temperatures (25 percent) being the top contributors to unproductive workdays.
22 percent now associate snow with a bad day at work.
A total of 68 percent stated that the motivation to learn at work or absorb information decreases when the weather is bad.
Almost as many (67 percent) turn down the brightness of their computer screens when it's gray or darker outside, and 64 percent said they often need to take breaks from their computer screens when it's overcast.
Poor weather conditions are enough for 63 percent to believe taking more time to complete their work tasks is excusable.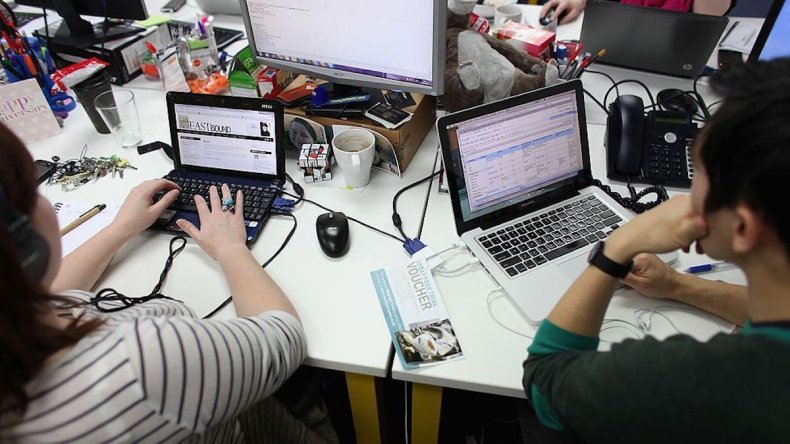 Time is also a factor in people's productivity. To have the "best day" at work, the average person needs to get up at 7:30 a.m., while getting up an hour later at 8:30 a.m. is considered the "worst" start to the day.
64 percent said daylight saving time has impacted their productivity in the past, with the majority (85 percent) saying they feel unproductive when the clocks change.
"While there are evolving variables to explain and reason behind productivity and nice weather, we can correlate better weather with a more positive outlook for the day and overall better mood," said Kyle Reichelt, product manager at Wisetail.
"We also know that a better mood leads to increased motivation and confidence, all of which contribute to increased efficiency in productivity."
Aside from the workplace, the weather seems to play a role in people's everyday lives.
The average respondent reported getting seven migraines or headaches a year that are influenced by the weather.
Nearly 2 in 3 (63 percent) said they have struggled with seasonal affective disorder (SAD), a behavioral disorder in which cold, gray weather affects vitamin D and dopamine levels.
80 percent of those suffering from the condition said it affects the quality of the work they do in their workplace.
"Increasing productivity in the workplace starts with learning what task management tricks work best for you," Reichelt said.
"Although we cannot control the weather, we can control how we go about our day and adapt to different weather conditions because we know how they affect us.
"Focusing on one task at a time, taking regular breaks, building blocks of time into your schedule, and initiating small goals with small goals are all tricks you could try.
"Try to get up a little earlier, too. As noted in the study, many find that waking up before 7:30 a.m. impacts productivity and energy throughout the day."
"Additionally, assigning your most challenging tasks that require intense focus at the best time of the day leads to increased productivity and efficiency."
This story was provided to Newsweek by Zenger News.
https://www.newsweek.com/summer-fridays-poll-reveals-key-feeling-happier-work-1712444 Survey reveals the key to happier people at work