Suspected Stockton serial killer Wesley Brownlee has been arrested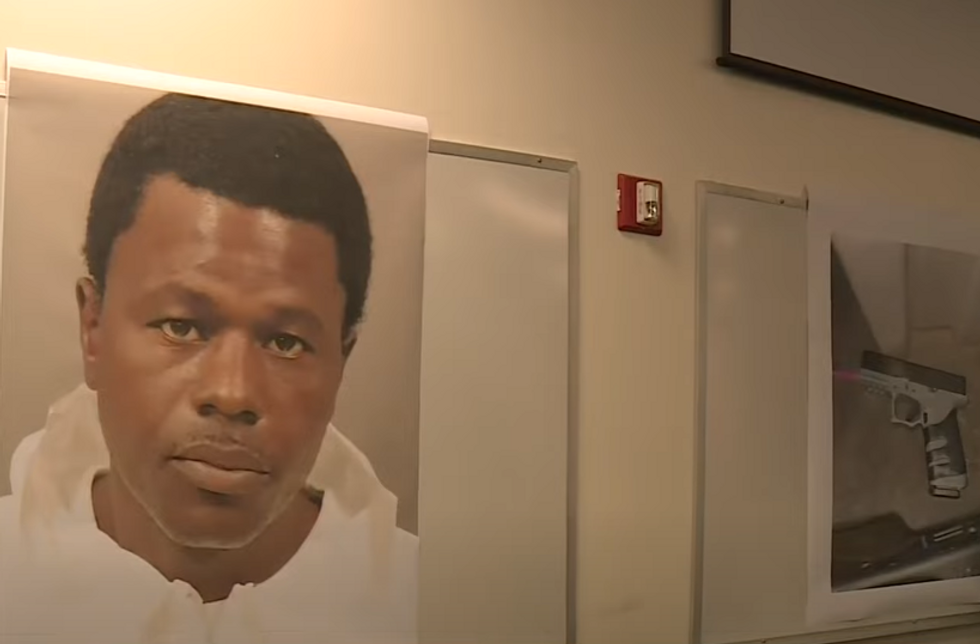 California police have arrested a man they believe to be the Stockton serial killer. The man suspected of being behind the murders of six people was taken into custody while he was "on the hunt," according to the Stockton Police Department.
Stockton police officers arrested 43-year-old Wesley Brownlee of Stockton around 2 a.m. Saturday.
Stockton Police Chief Stanley McFadden believes Brownlee was searching for his next victim. Dressed in black, Brownlee wore a mask around his neck and was armed with a gun. McFadden said Brownlee was "on the hunt."
Police received leads from the public that led them to Brownlee's home in the Central Valley area – where five of the shootings took place.
"Based on the leads received by the department and by Stockton Crime Stoppers, we were able to identify a possible suspect," McFadden said.
Police monitored his home and then followed him as he drove away from his home. Police arrested Brownlee in the Village Green Drive and Winslow Way area of ​​Stockton.
"We are certain that we have stopped another murder," McFadden announced at a news conference on Saturday. "Our surveillance team tracked this individual while driving. We observed his patterns and determined this morning that he was on a mission to kill."
McFadden said Brownlee was arrested after police observed him engaged in suspicious activity, such as visiting parks and dark areas, and stopped and looked around before driving.
Investigators say video and ballistics evidence from the gun that was in Brownlee's possession links him to the crimes.
Brownlee is suspected of being the man behind a series of shootings that killed six men and injured a homeless woman between April 10, 2021 and September 27, 2022 in Northern California.
That Associated Press reported Brownlee's victims are Juan Vasquez Serrano, 39, who was killed in Oakland on April 10, 2021; Natasha LaTour, 46, who was shot dead in Stockton on April 16, 2021 but survived; Paul Yaw, 35, who died July 8; Salvador Debudey Jr., 43, died August 11; Jonathan Hernandez Rodriguez, 21, who died August 30; Juan Cruz, 52, who died September 21; and Lawrence Lopez Sr., 54, who died September 27.
The alleged serial killer's shootings have had Oakland and Stockton residents on edge for months.
Police said Brownlee had a criminal history but did not elaborate.
Brownlee is scheduled to be charged at 1:30 p.m. Tuesday. He is expected to face murder charges.
The San Joaquin County District Attorney said, "My assistant district attorneys, who have been here all night, are reviewing the evidence as we speak, and they are actively cooperating with the investigation to determine the charges, which continue."

Stockton serial killer: Stockton police say the suspect was on the "hunt" when they arrested him

www.youtube.com

https://www.theblaze.com/news/stockton-serial-killer-wesley-brownlee Suspected Stockton serial killer Wesley Brownlee has been arrested