SWAT call in Austin results in one person in custody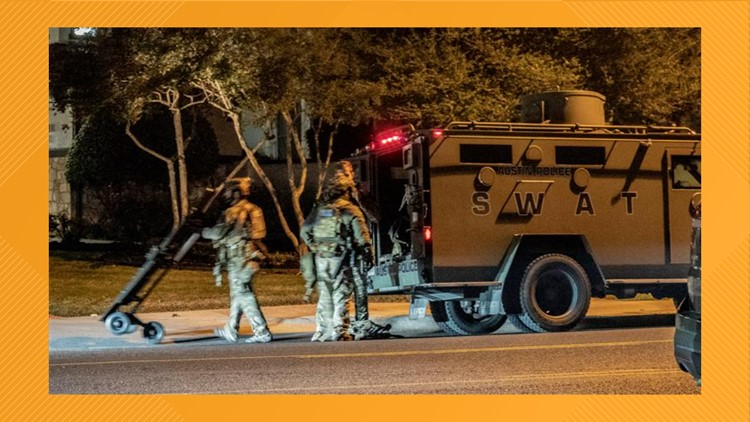 This was an isolated incident and poses no threat to the public.
AUSTIN, Texas — A SWAT call early Thursday morning resulted in one person in custody.
At 1:16 am on December 22nd, the Austin Police Department (APD) received an "unknown" call from a woman at an apartment complex on Little Texas Lane in South Austin. The woman spoke to the dispatcher in a whisper and explained that she needed help.
When officers arrived at the scene, officers saw that the argument between a man and a woman was still going on. in one Facebook live from APDthe officers said they saw a crime in front of them, but did not elaborate on the nature of the crime.
The woman was picked up from the scene and using APD Victim Services after officers arrived. The apartments in the area were evacuated, but the other buildings within the complex remained untouched.
SWAT officers were called when officers attempted to arrest the man and he instead fled, attempting to get to the attic of the house. According to the APD, the man is now in custody and faces criminal charges.
In addition to SWAT and APD, the Austin Fire Department, Austin-Travis County EMS, hostage negotiations, and peer support responded to the scene.
This was an isolated incident and poses no threat to the public.
This is an evolving story. Check for updates again.
https://www.kvue.com/article/news/crime/swat-call-early-thursday-morning/269-a50eaa37-f930-4739-aab3-81463723e263 SWAT call in Austin results in one person in custody