Sweden hits final roadblock to NATO membership
Sweden's bid to join the North Atlantic Treaty Organization (NATO) hit its latest roadblock on Monday.
Russian President Vladimir Putin's invasion of Ukraine last February prompted Sweden and Finland to seek membership in NATO, a military alliance of European and North American countries. Both countries would need the unanimous backing of current NATO members to gain accession, but Turkey has expressed concerns about its lax stance towards militants from the Kurdistan Workers' Party (PKK), which Turkey considers a terrorist organization.
Tensions between Turkey and Sweden have risen in recent weeks amid far-right and Kurdish protests in Stockholm. A protest in which a far-right politician burned a Koran, Islam's holy book, drew heavy censure from Turkey.
On Monday, Turkish President Tayyip Erdogan threatened to derail Sweden's NATO membership bid over the incident.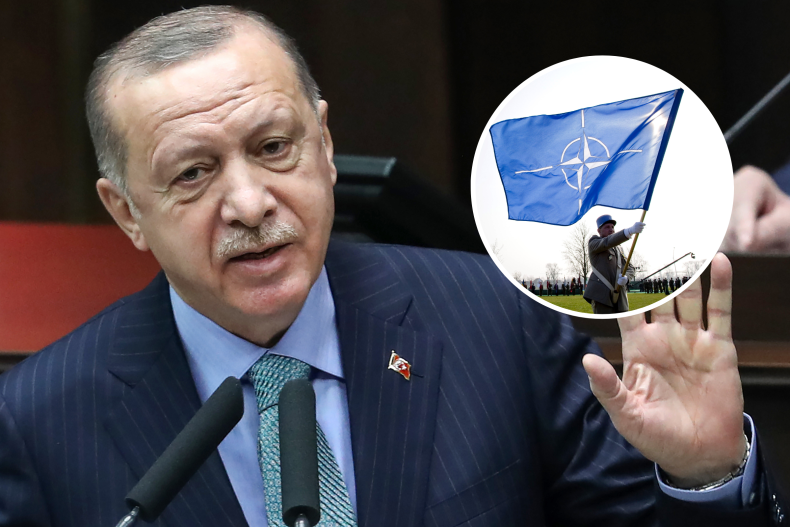 "Those who allow such blasphemy in front of our embassy can no longer count on our support for their NATO membership," Erdogan said, according to Reuters on Monday.
He added: "If you love and protect members of terrorist organizations and enemies of Islam so much, then we advise you to seek their support for the security of your country."
According to the Associated Press, Erdogan said Sweden's NATO membership "won't happen."
US State Department spokesman Ned Price told Reuters that "this is a decision and consensus that Finland and Sweden must reach with Turkey." However, it has not been specified whether US authorities believe the dispute will result in Sweden being permanently expelled from the alliance.
It remained unknown whether the incident would affect Finland's membership.
Turkey, Sweden and Finland appeared to have made some progress in the months leading up to the latest protest. In June, they agreed on a deal that would have paved the way for their membership.
Addressing Erdogan's security concerns, the deal pledged "unwavering solidarity and cooperation in the fight against terrorism in all its forms and manifestations, which poses a direct threat to the national security of allies and to international peace and security."
Erdogan delivers victory for anti-NATO Putin
Vladimir Putin would be one of the beneficiaries of a blockade on Sweden's NATO membership.
Putin has spoken out against expanding the coalition, which he sees as encroaching on Moscow's influence in the former Soviet republics and Eastern Europe. In the months leading up to the invasion of Ukraine, Putin denounced the possibility of Ukraine joining the coalition.
However, Ukraine's membership is not currently supported by NATO member states, including the United States, which has raised concerns about political corruption in Kyiv.
Moscow has threatened retaliation if Sweden and Finland join NATO. Putin also said "the expansion of military infrastructure into that area would certainly provoke our response."
news week has asked the Swedish Foreign Ministry for comment.
https://www.newsweek.com/sweden-hits-latest-roadblock-nato-membership-1775936 Sweden hits final roadblock to NATO membership