Syracuse mayor defends police from outrage over viral video of crying 8-year-old arrested for stolen Doritos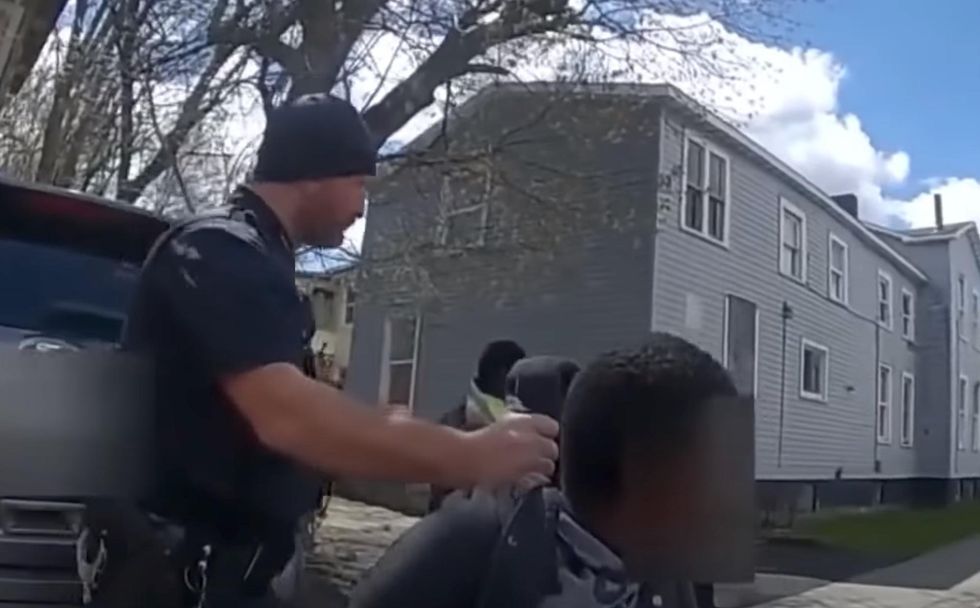 Video of police officers hold onto An 8-year-old crying over stolen corn chips from Doritos angered activists in Syracuse, New York, but the mayor said activists were missing out on important information.
cell phone video of the incident shows a bystander cursing the police, accusing them of being too aggressive over a bag of chips.
Syracuse Mayor Ben Walsh addressed the outrage in a joint media briefing with the Syracuse Police Department on Thursday, releasing footage from the officers' body cameras.
The additional footage of the incident showed A police officer holds the child while she cries and screams. In the officer's hand is a bag of Doritos.
At some point, another boy tries to take the child away from the officer, but he is able to hold it. Then he leaves him in the police car.
Police officers later spoke to the boy's father for about twenty minutes before letting the boy go.
The police department said they had to answer calls about the boy and his brothers many times and that they know them by their first names. The incident is being investigated.
The father of the four boys is furious and says the police shouldn't have treated the child the way they did.
Joseph Cecile, the first deputy chief of the Syracuse Police Department, said officers took time to contact the boy's family and said it was an example of "Community Policing 101."
He added: "Everyone would love to have positive interactions with children. But often we are the only ones around and the only ones to react when such incidents happen."
Mayor Walsh said the community should resist the urge to jump to conclusions about the incident.
"We want those positive interactions," he added.
The original video has been viewed over 6 million times on Twitter alone.
Here is a local news report on the incident:

8-year-old New York boy accused of stealing chips, what cops did to him sparked outrage | NBC New York

www.youtube.com

https://www.theblaze.com/news/syracuse-mayor-defends-police-from-outrage-about-viral-video-of-crying-8-year-old-detained-over-stolen-doritos Syracuse mayor defends police from outrage over viral video of crying 8-year-old arrested for stolen Doritos