Take part in the Graham Parker experience
concerts

The British rocker returns to TCAN on May 14th.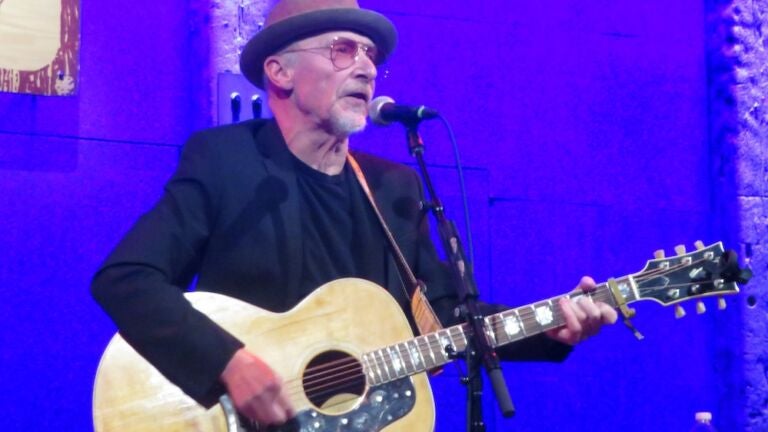 Guitarist, singer and composer Graham Parker has never been easy to name, be it his musical style or his voice. At 24, in the mid-1970s, he dove headfirst into the British rock scene with a resume that pretty much consisted of having been in a rock band by the time he was 13. But he wanted a career in music, tired of filling up at a gas station in Surrey, and headed to London with a bunch of original songs and hopes of meeting other musicians with similar thoughts.
Once there, and after running an ad in Melody Maker magazine, his plans morphed into a series of scenarios in the right place at the right time. One musician led to another, then to the next. There was an introduction to a manager, other musicians and finally a record producer (Nick Lowe). This resulted in the formation of Graham Parker and the Rumor and the release of their first album Howlin' Wind in April 1976.
They toured as a support act, made more albums, toured as headliners and wowed fans and critics. His music? At first it was raw rock like you heard it in bars. It soon morphed into what could be described as a precursor to new wave and punk, with often angry social commentary in the lyrics and a pop sensibility in the tunes. Country and soul elements can also be found in his songs. His voice? That, too, was raw and snarling. But his energy matched what he was singing about.
Parker really arrived in 1979 with the release of "Squeezing Out Sparks" featuring the song "Local Girls." But he eventually branched out on his own, recording a string of solo albums, taking time to focus on writing – both novels and short stories – and then moving on to more albums, one of his best "Imaginary Television" from 2010 was.
Parker's return to TCAN will be a solo show – usually accompanying himself with a Gibson J-200 acoustic guitar and a Fender Telecaster on various songs. In an interview a few years ago I asked him what it would be like to do songs like "Local Girls" and "Passion Is No Ordinary Word" without the band. He said: "Playing the old ones solo brings out new life in them. It's not as intense or gnarly as the old versions, and you can tell how good the melodies are when you're playing solo."
Need weekend plans?
The best events in town straight to your inbox
See other events
https://www.boston.com/things-to-do/concerts/take-part-in-the-graham-parker-experience/ Take part in the Graham Parker experience