Tattoo artist identified as woman paraded through Gaza by Hamas: report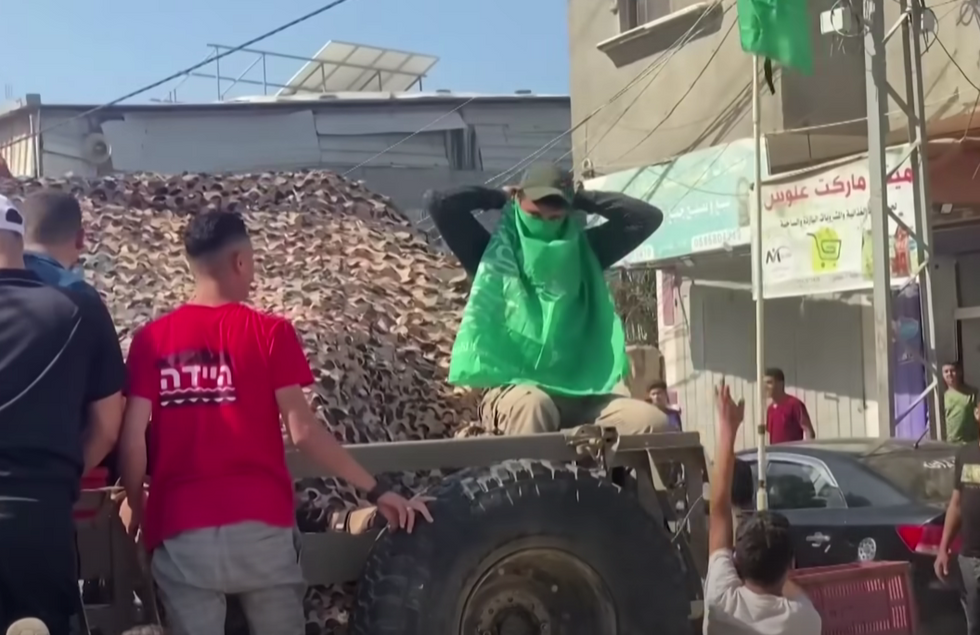 A woman who was reportedly paraded naked through the streets of Gaza by Hamas terrorists on Saturday has been identified as a tattoo artist.
The woman's name appears to be Shani Louk, 23, who was among hundreds of victims in a crossfire when militants broke through and attacked an outdoor dance party being held around Kibbutz Urim, near the Gaza border telegraph.
During the dispute, 300 Israelis were reportedly killed, 100 kidnapped and 2,000 injured during the Hamas attack. After footage of the raid was shared on social media, family members quickly recognized Louk as one of the victims.
In videos and photos that surfaced on social media, Louk's body appeared to be in the back of a truck where Hamas members were sitting.
The report said a crowd formed around the gunmen in riot gear, shouting "Allah Akbar" from the back of the vehicle. There were also reports that some spit on the woman's body before the truck sped away.
Louk's cousin, Tom Weintraub, confirmed to the media that his cousin disappeared after the militants entered the area. "We knew she was at the party. "She didn't answer," Tom said.
More than a full day has passed since the attack, and Louk's family still doesn't know where Louk's body is.
CNN reported that Louk was apparently a German-Israeli dual citizen.
"This morning my daughter Shani Nicole Louk, a German citizen, was kidnapped by the Palestinian Hamas with a group of tourists in southern Israel," Shani's mother said in a video provided to CNN.
"We were sent a video in which I could clearly see our daughter unconscious in the car with the Palestinians driving through the Gaza Strip. I ask you to send us any help or news. Thank you."
Israeli Prime Minister Benjamin Netanyahu announced retaliatory measures against Hamas, claiming Israel would take "mighty revenge for this evil day." At the time of this report, Israel has already launched a series of attacks that have killed more than 230 people in the Gaza Strip, according to the Telegraph.
Netanyahu announced on Saturday that Israel was actively at war and that initial attacks had killed more than 40 Israelis and injured more than 560.
Israeli warplanes target Hamas vehicles in Gaza as Palestinians take Israeli hostageswww.youtube.com
Do you like Blaze News? Bypass the censorship, sign up for our newsletter and get stories like this delivered straight to your inbox. Login here!