Teen slams 'racist, Trump-loving' father at funeral
A teenager's TikTok video has gone viral as it showed her blasting her "racist" and "Trump-loving" father as she spoke at his funeral.
"What you are is a racist, misogynistic, xenophobic, Trump-loving, cis, straight white male. That's all you'll ever be to me," a TikTok user named Saginthesunforever said in the video. As of Wednesday November 16th, the video posted on November 6th has over 1 million views.
In another video that included more of the person's speech, the user can be heard saying, "Father, please know that while I am grateful to you and very aware of all you have given to this family, I always love you don't miss yet.
"When you died I felt like there was a hole. I missed something, but it wasn't you. It was the idea of ​​what you could become. I've missed being able to hope and wish that one day you'll turn one corner and see the world from my perspective," she said.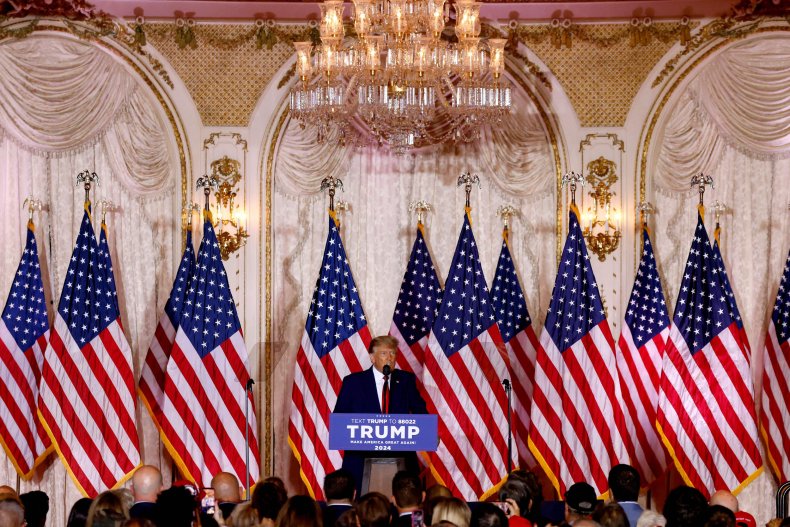 The video comes amid a recent announcement by Trump that he plans to run for president again in 2024.
"I announce my candidacy for President of the United States," Trump said in a speech at his residence in Mar-a-Lago, Florida. "America's comeback is beginning right now… Your country is being destroyed before your eyes."
Ahead of his official announcement Tuesday night, Trump teased that he plans to run. On Tuesday morning, he wrote on his TruthSocial app, "Hopefully TODAY will be one of the most important days in our country's history!"
"My comfort lay in my truth"
Speaking to The National Desk News, the TikTok user, whose name is Saga and uses the pronouns she/she, said: "Funerals and speeches are meant to bring comfort to the people who give them. My solace was my truth in expressing and condemning all the trauma my father caused me and expressing my grief in the way I needed to express it."
"Some people think the funeral wasn't the right place, but what was the right place? When ever would I get another opportunity to speak my truth and not just on tiktok on a screen but REALLY speaking out. Part of me wanted to prove to myself that I had the guts and balls to stand up for my truth and blare it out to anyone who could hear, which is why I did it," Saga added, according to The National Desk .
news week has asked Trump's spokesman for comment.
https://www.newsweek.com/teen-rails-against-racist-trump-loving-dad-funeral-1760203 Teen slams 'racist, Trump-loving' father at funeral