Teen son shoots dad over bedtime argument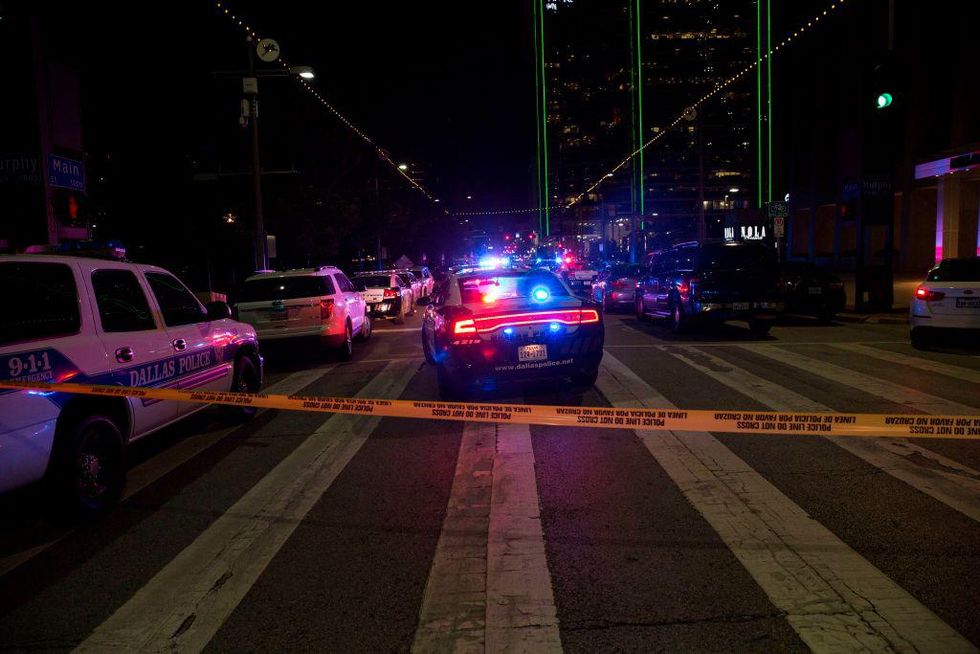 A teenager in Ohio shot and killed his father over an argument over his bedtime, police say. The teenager then reportedly stole a car and fled to his mother's home in another state.
Just after midnight on May 11, a 15-year-old boy reportedly shot his father in the stomach over an argument over when the teenager should go to bed. The father, 45-year-old Damon Robinson, was taken to the University of Cincinnati Medical Center and is believed to have survived, police said Cincinnati Inquirer.
The boy's 17-year-old stepsister called 911 to alert police that the father was shot by his son. news week reported.
The Forest Park Police Department said the son fled the scene and allegedly stole a vehicle from a local business WXIX TV.
Forest Park Police Lt. Adam Pape said the Ohio teenager drove the stolen vehicle more than 100 miles to his mother's home in Lexington, Kentucky.
Police tracked down the teenager, who turned himself in to authorities.
The eighth grader was charged with assault and theft of a car.
It was unclear where the teenager got the gun from.
During a video conference call Monday, the father informed Hamilton County Juvenile Court Judge Elizabeth Igoe that his son cannot stay at his home.
"He cannot stay with me, Your Honor. It's pretty self-explanatory to see where I am," the father said from a hospital bed. "I feel like those little issues have kept popping up, and I feel like letting it out now is a slap on the wrist."
The mother welcomed the son to her home in Kentucky. However, Judge Igoe said the teenager could not be released to live with his mother because she lives in a different state than where the shooting allegedly took place, WXIX-TV reported.
The suspect's mother said the minor has no family in Cincinnati.
"He was there to live with his father – I just needed a man to be in his life at the time – the full details of this case were not revealed," the mother told the judge. "But he has no family support Cincinnati. none. He doesn't know any children there, he doesn't know anyone but his father and mother. I have not been contacted by anyone in this family for any form of support."
The suspect's older brother told the judge: "We just want him to have a good environment around him because (he) is not a bad kid. He might just have had some troubles he was going through, but (he) is not a bad kid at all.
Hamilton County Assistant District Attorney Jon Halvonik asked the court to place the minor in custody.
"There are allegations that a firearm is involved, there are serious physical injuries," said Halvonik. "Your Honor, if the court were to release this defendant, the state would have concerns that he might have access to guns. There have been allegations that he fled Hamilton County after this incident, and you even heard from the prosecution witness or victim in this case that the problems are piling up.
Hamilton County Attorney Joe Deters told WXIX-TV, "Anyone who uses guns to harm others should be jailed. Point. Especially those who have been shown to pose a risk of absconding. There is an attitude that juvenile delinquents should never be jailed." You are a minor. But we have an entire facility specifically designed to house violent juvenile offenders. If someone who shoots their own father and then flees the state isn't eligible to be held at the juvenile center, who is?"
A hearing will be held on May 24 – at which a plan will be drawn up as to where the minor will be housed.
https://www.theblaze.com/news/teen-shoots-father-bedtime Teen son shoots dad over bedtime argument