Texas bill introduced to propose a change in public school funding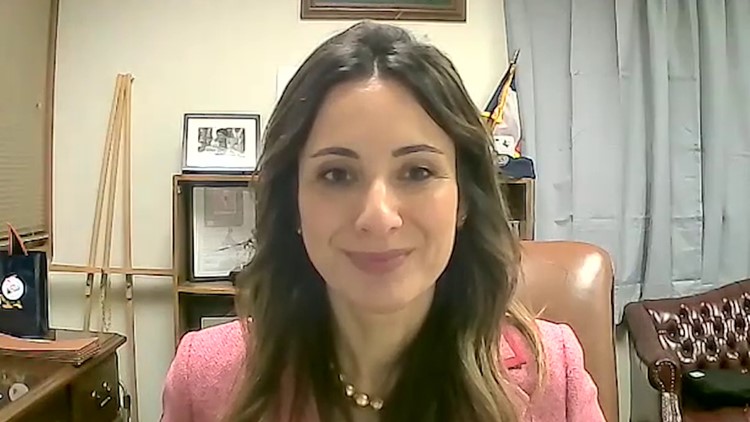 Funding would be based on enrollment rather than attendance.
TEXAS, US – State Representative Gina Hinojosa wants to change the way Texas public schools are funded, calling the old system "archaic".
Austin Democrat says her bill HB31would base funding on overall enrollment rather than attendance and would help all Students.
"Right now, we're one of only six states that withdraw funds when a child is missing," the Democrat said InsideTexas Politics. "We cannot say that we fully fund our schools until we fund for every child enrolled in our schools."
While Republicans celebrate what they call a "freedom of education" bill tabled in Austin, many Democrats, including Rep. Hinojosa, remain firmly opposed, arguing that it drains money from public schools and weakens it.
SB8 would provide $8,000 in taxpayer money per student to enable families to transfer their children from public schools to private schools, including religious schools. Those dollars would go directly to an accredited private school of the family's preference.
But Rep. Hinojosa says Texas already ranks low on per-student funding and the bill would only make it worse.
And she argues that this shortage of districts has hurt not only public schools, but teachers as well.
"Our teachers are being paid about $8,000 below the state average, and we're losing teachers across the state," Rep. Hinojosa told us. "My own fifth grader didn't get a teacher in Austin ISD. My junior in high school didn't get an Austin ISD science teacher. But this is an example of what is happening in this state."
(another bill, SB9would include general salary increases for teachers and probably a modest additional increase for those teaching rural schools)
Rep. Hinojosa says the priority of this legislature should be full funding for public schools, which the vast majority of Texas students attend.
And she says it would also help divert more of the taxes Texans already pay to public education.
"The legislature has ruled that only so much can go into our public schools," she told us while holding her fingers about an inch apart. "And whatever spills over from our property taxes goes first to fully fund charter schools and then to fund the rest of the Republican priorities identified in the budget."
https://www.kvue.com/article/news/politics/inside-politics/texas-politics/texas-school-choice-bill-sb-8-9-hb-31-gina-hinojosa-austin-democrat-represenative/287-a5d002cb-e2b7-4cb1-8a85-12dd11a24673 Texas bill introduced to propose a change in public school funding