Texas City Raises 4,000 Square Foot American Flag: 'We Want To Show How Patriotic We Are'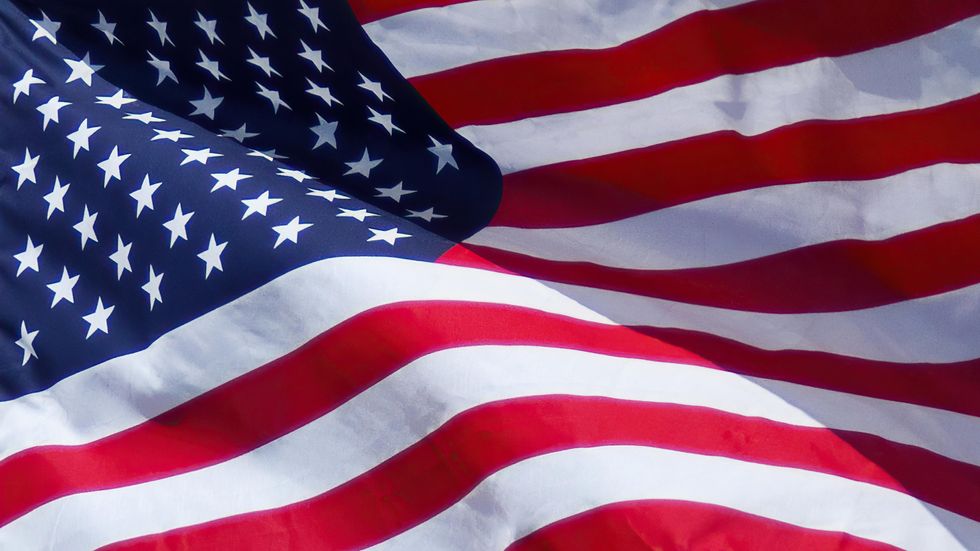 Even as foreign nationals cross the southern Texas border at an alarming rate these days, one Texas city leaves no doubt as to where their allegiances lie. Rockwall, Texas, just outside of Dallas, recently began flying a 50-foot by 80-foot American flag almost 200 feet in the air so people from far and wide can witness the patriotic passion of nearby residents.
According to Rockwall Mayor Kevin Fowler, the flag and flagpole were City Councilman Bennie Daniels' idea, and the idea caught on quickly.
"It started in 2016," Fowler said FoxNews. "We had a council member, Bennie Daniels, who had this dream of having a giant 50′ x 80′ American flag hung at one of the highest points in our city."
The process of building and erecting the 190-foot flagpole took a couple of weeks, and during that time many locals were unsure what to expect.
"They're bringing out this giant flagpole," the mayor continued. "They had to put it on the ground and the citizens see it. They don't really know what it is, so there's been a lot of speculation around town."
Fowler said some of the city's 45,000 residents thought it might be a new cell phone tower or a wind turbine. Many were happy to see that it was designed, in the words of the mayor, as a "majestic, glorious flagpole" capable of flying an American flag large enough to be seen for miles.
According to the local newspaper Blue Ribbon news, the organizers insisted on observing proper flag etiquette. Because of this, eight people held the 120-lb. Flag off the ground while others attached it to the pole. Then, last Wednesday, the huge American flag in the town of Rockwall began to wave proudly in the Texas sun.
For a photo that gives a helpful perspective on the size of the flagpole, visit this other article by Blue Ribbon news.
"Rockwall doesn't question patriotism, but we certainly show it," added Fowler. "We want to show how patriotic we are."
Although this American flag is the largest and tallest of its kind in the city, this isn't the first time Rockwall has made national headlines with its grand flag display. Two years ago, a Rockwall company began flying the state's largest Thin Blue Line flag.
"I don't do anything unless I can make it big!" said John Hagaman, owner of Ekin diet in Rockwall raising the giant flag.
"Countless people in uniform risk their lives for us every day, and any time I can say thank you and show some support, I will."
https://www.theblaze.com/news/texas-town-flies-4000-sq-ft-american-flag-we-want-to-show-how-patriotic-we-are Texas City Raises 4,000 Square Foot American Flag: 'We Want To Show How Patriotic We Are'