Texas elementary school teacher gunned down in her backyard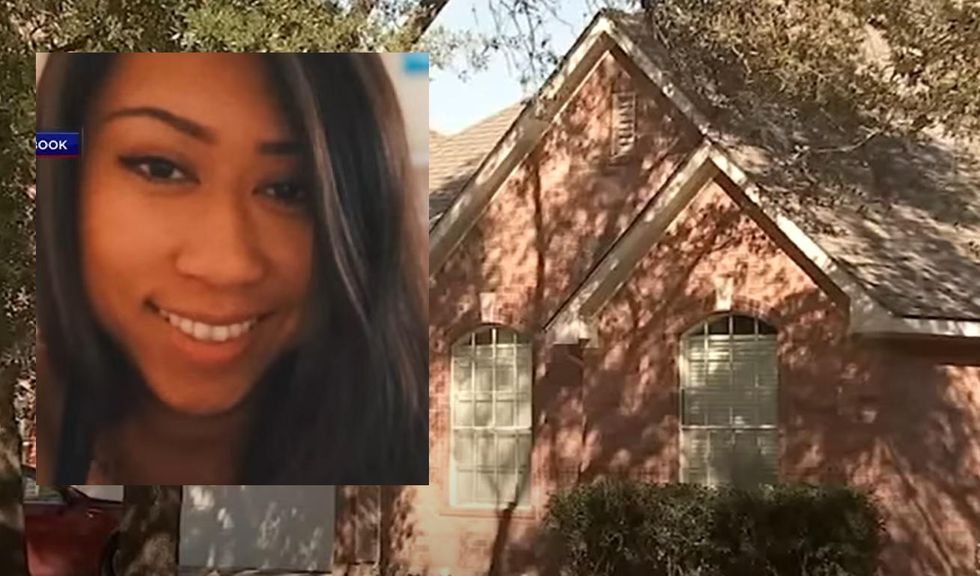 A young elementary school teacher in Texas was shot dead in her backyard. Police believe she was a victim of domestic violence.
Just before 10 p.m. Saturday, police in Sugar Land, Texas, about 20 miles southwest of Houston, received a call about gunshots being heard near the "1100 block of Oxford Mills Lane." report Conditions. When police officers arrived at the residence where the shooting was heard, they found 28-year-old Wendy Duan dead in the back yard. She suffered "multiple gunshot wounds".
Neighbor Tony Thomas, who was home at the time of the shooting, told reporters: "Out of nowhere I only heard four very clear shots and it was pretty scary at the moment. So I dropped whatever I was doing, came out."
Although police have identified a suspect, they have not released his name or taken him into custody. They believe that although Duan lived alone and no one else was in the home when the police arrived, Duan had been the victim of an incident of domestic violence.
"A male suspect has been identified. His identity is not being released at this time to protect the integrity of the homicide investigation," said Sugar Land City spokesman Doug Adolph.
The Alief Independent School District confirmed that Duan had been employed at Boone Elementary School since 2017. She worked as a reading and language teacher or teaching assistant in the third grade and was popular with both students and staff.
"We are deeply saddened by the tragic death of Alief ISD worker Wendy Duan," the district said in a statement. "Our thoughts and prayers are with her family at this difficult time."
"Her smile, her smile", former colleague Ereka Holmes remembered Duan.
"She's our family," Holmes continued. "She was just so happy to serve." The two women also volunteered together with a local nonprofit called Social Good In Action.
Duan graduated from the University of Houston and specializes in working with non-native English speakers. In 2021 she received an award for her efforts.
"I still can't believe I won [English as a Second Language] Teacher of the Year lol", Duan posted on Facebook. "I kept telling people there was no way I was going to win, especially when I was up against other teachers who have been teaching a lot longer than me. Thank you to the people who believed in me and voted for me!"
Neighbor Saly Thomas called Duan's death "very sad".
"She's very young and lively," Thomas added.
Like Blaze News? Bypass censorship, sign up for our newsletters and get stories like this straight to your inbox. Sign up here!
https://www.theblaze.com/news/texas-elementary-teacher-gunned-down-in-her-backyard Texas elementary school teacher gunned down in her backyard