Texas man arrested after his one-year-old daughter was found abandoned in a roadside car seat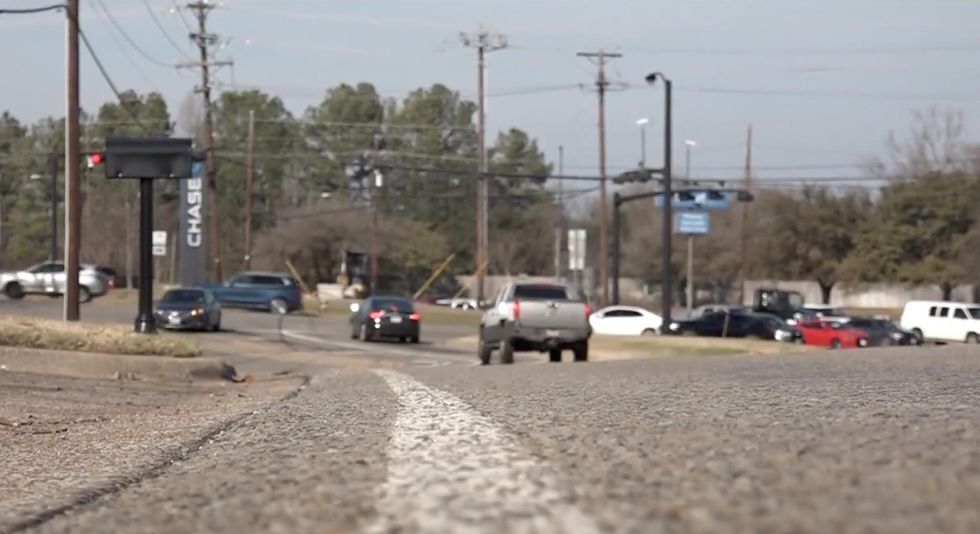 A Texas man was arrested after allegedly leaving his 1-year-old child on the side of the road in her car seat while drunk.
The harrowing incident happened Tuesday in Tyler, a town east of Dallas, when a bicyclist found the child at the edge of Rhone's Quarter Road around 8 p.m. He went to a nearby house and called the police.
KYTX TV reported that just five minutes later another call was made to the police to report a drunk man in a gas station parking lot.
EMS found that the child suffered only a scrape on her hand, and she was later picked up by her family members.
Tyler police said they were able to locate 37-year-old Paul Hanna, the child's father, at the Cefco gas station Tuesday. When questioned, he said he believed the child was with a full-time nurse who also cared for his 4-year-old son.
The night nurse told police the man lived with two children, but she had not seen the little girl or her father for three hours that night. She also identified the child as Hanna's daughter, according to an affidavit, based on photographs police showed her.
Police said Hanna sounded "incredible and drunk" during the interview and that he told conflicting stories. They also noted that he was the last person seen with his daughter.
Smith County Jail records showed he was arrested Tuesday and held on bail totaling $752,500. He faces charges of drunk driving and child endangerment.
The girl was taken into the care of her grandparents.
Here is a local news video of the incident
Police: Drunk Tyler man who left his 1-year-old baby alone in the car seat at the side of the roadwww.youtube.com
Like Blaze News? Bypass censorship, sign up for our newsletters and get stories like this straight to your inbox. Sign up here!
https://www.theblaze.com/news/tyler-texas-abandoned-baby-drunk Texas man arrested after his one-year-old daughter was found abandoned in a roadside car seat