The 14-year-old has pleaded guilty to the attempted murder of a friend's stepfather for telling them they couldn't go to a park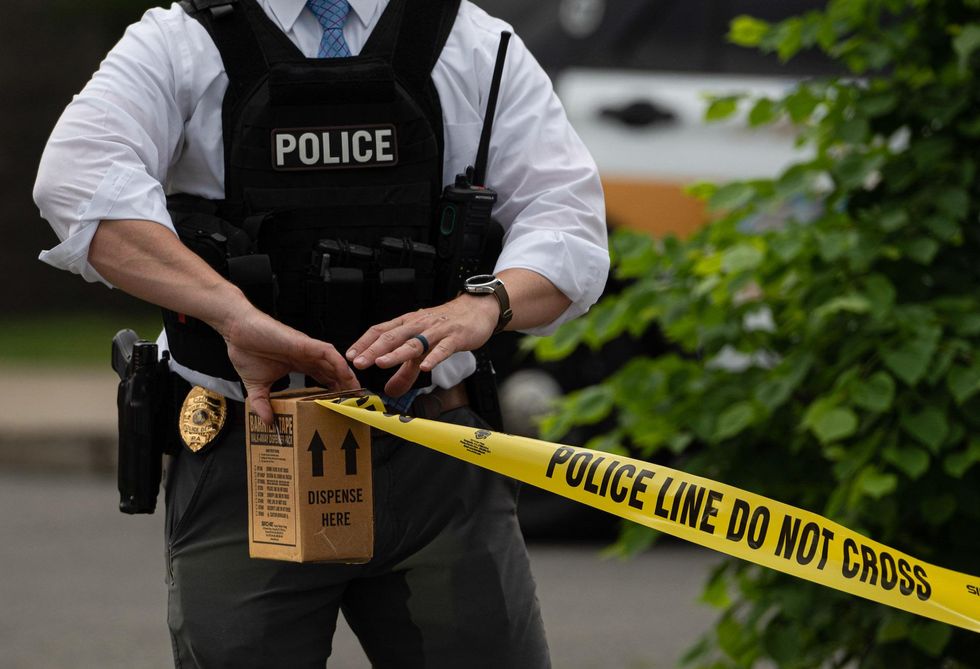 A 14 year old girl pleaded guilty on the attempted murder of her friend's stepfather after he told them they couldn't go to the park.
The harrowing incident happened on February 27 in the city of Lewiston, Idaho.
Triston Arnzen and Chloe Marks were both 14 and in middle school when Arnzen's stepfather, George Hamblin Jr., told them they couldn't take a BB gun to a park.
prosecutors said They were given a pink gun kept in the family refrigerator and Marks shot Hamblin in the neck and handed the gun to Arnzen. Triston then shot Hamblin in the leg, according to court documents, and chased Macayla Hamblin, his 11-year-old stepsister, and shot her twice in the leg.
The two fled, but were subsequently arrested by the police.
Lewiston police detectives said Marks told them she consented to the shooting because "YOLO," a slang acronym for "You Only Live Once." Court documents claimed Arnzen allegedly said only that he regretted not killing his stepsister when asked if he regretted the shooting.
Marks' defense attorney, Rick Cuddihy, said the mediation led to the plea agreement in which the girl agreed to serve in juvenile detention until she was 21 years old. After that, a judge can release them or send them to adult prison.
"The advantage for my client is that her stint in juvenile detention may be her only stint in prison," Cuddihy explained.
Both teenagers were charged as adults. Marks was charged with first-degree murder while Arnzen was charged with two counts of first-degree murder.
Arnzen pleaded not guilty to the charges. His stepfather and stepsister survived the life-threatening injuries but will have to live with serious medical consequences.
Here's more about the harrowing incident:
Two Lewiston teenagers face first-degree attempted murder chargeswww.youtube.com
https://www.theblaze.com/news/idaho-teens-stepdad-yolo-murder The 14-year-old has pleaded guilty to the attempted murder of a friend's stepfather for telling them they couldn't go to a park