The 19-year-old American Coco Gauff wins the US Open
Nineteen-year-old tennis sensation Coco Gauff has won the US Open, becoming the youngest American champion of the competition since Serena Williams in 1999.
She beat Belarusian tennis star Aryna Sabalenka, the 25-year-old winner of the Australian Open singles final earlier this year, in Saturday's final in New York. score 2-6, 6-3 and 6-2.
The South Florida phenom is the youngest American to win the US Open since 17-year-old Williams won it in 1999. Gauff credits the tennis prodigy and her sister Venus Williams as her inspirations, once saying they were the "reason I wanted to Take a tennis racket."
This is the first time in six years that an American woman has won the US Open.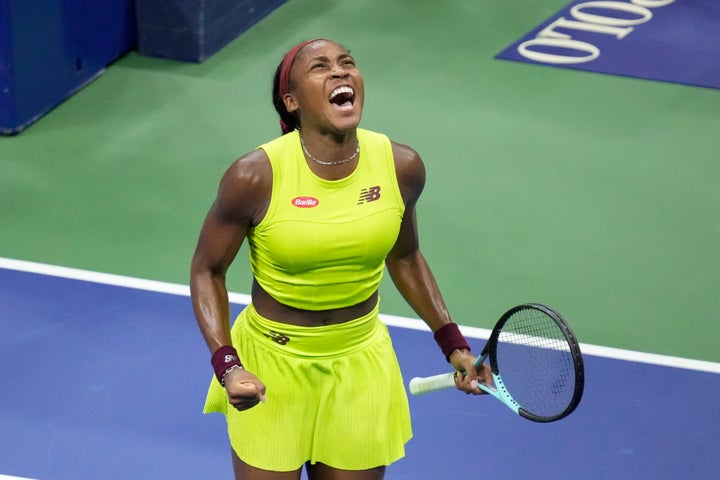 The 19-year-old made it to the final after defeating Czech player Karolina Muchova, 27, on Thursday in a match that was delayed for almost an hour by environmental protesters. Gauff later confirmed this in an interview, saying she believes in climate change and "couldn't really get upset" about the demonstration during her game.
Sabalenka defeated American player Madison Keys (28) on the same day. When asked if she would face Gauff next, Sabalenka praised her talents. saying: "She is an incredible player. She's really playing some incredible tennis here at the US Open."
Gauff, known for her always powerful performance Backhand swingShe is no stranger to setting records, including becoming the youngest girls' singles finalist in US Open history in 2017 at just 13 years old. A year later, she became the fifth-youngest girls' singles champion in French Open history.
Gauff narrowly missed out on competing in the 2021 Tokyo Olympics after testing positive for COVID-19, but says she is determined Win gold at the Paris Games next year.