The 3 most divisive scenes in Sex and the City, in no particular order
Sex and the City was provocative and groundbreaking when it aired on HBO. The show's most avid fans are still openly discussing the details of the series to this day. There were plenty of controversial moments to choose from throughout the show's six seasons, but we've rounded up three of the show's most controversial scenes.
Sex and the City fans are still debating whether Carrie Bradshaw got it wrong when she judged Samantha Jones
In the fifth season of Sex and the City, Samantha Jones offered to help Carrie with her career. When Carrie showed up at Samantha's office for a meeting, she ran into her buddy and a delivery driver who were having a private moment. Carrie ran out of the office in horror. Samantha later called her for judging her sexual escapades.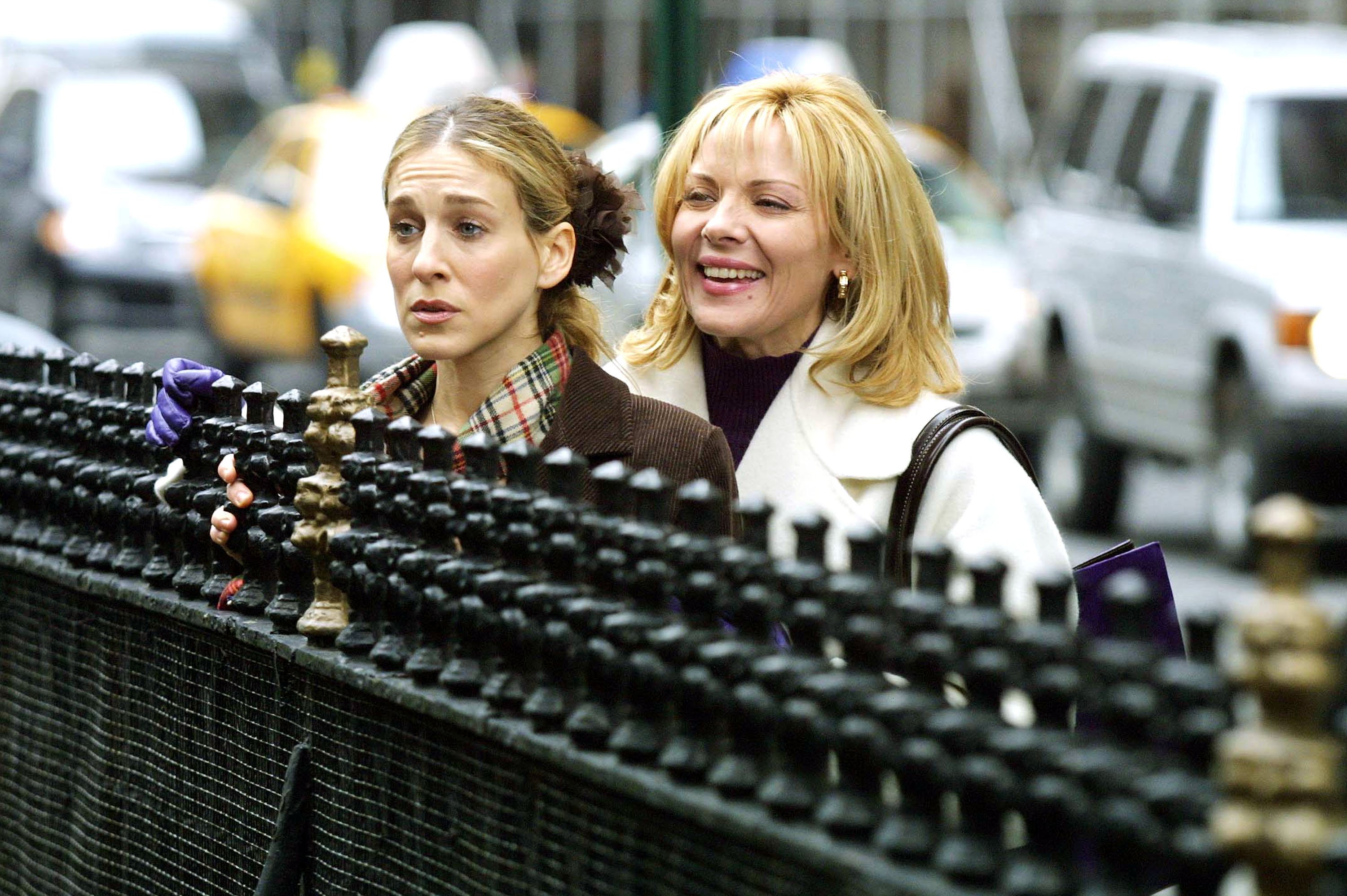 It's been decades since the scene aired, though Sex and the City Fans are still debating the plot. Some Reddit users argue that Carrie was wrong to tell Miranda and Charlotte about what she saw and condemn Samantha. Other fans say Samantha's wild sex life shouldn't have made it into her office, especially if she had a meeting scheduled. These fans believe Carrie's judgmental stance was 100% justified.
No one can agree on whether or not Aleksandr Petrovsky actually slapped Carrie Bradshaw
In the last moments of Sex and the City, the show's writers had to find an organic way to reunite Carrie and her eternal love, Mr. Big. While Mr. Big traveled to Paris to try to bring Carrie back, while it was romantic, it wasn't dramatic enough. The show's writers had to find a way to break up Carrie and Aleksandr Petrovsky, the Russian artist she moved to Paris with.
Ultimately, the writers decided to cause arguments between the couple before finally breaking them up. In their final moments together, Petrovsky turned and punched Carrie. Since the scene aired, fans have debated whether Petrovsky punched Carrie on purpose or if he accidentally contacted her. There are valid points on both sides of the debate, but it's unlikely we'll ever get a definitive answer to the ambiguous slap.
Sex and the City fans are divided on whether Carrie Bradshaw had the right to freak out on Mr. Big in Season 2
Carrie and Mr. Big first tried to make a relationship work in Season 1. Carrie ended the romance when Mr. Big refused to tell her she was "the one". The duo eventually reunited and found a reasonably stable rhythm. That all changed when Mr. Big announced he could be moving to Paris for work.
Desperate to make it work, Carrie told her boyfriend that she might be willing to move in with him, which predictably he was non-binding. When Mr. Big told her not to move "for him," she lost her composure and threw McDonald's across the room before storming out. Some for years Sex and the City Fans have argued that Carrie had every right to vent her frustrations in Mr. Big's kitchen. Those more critical of Carrie firmly believe she overreacted.
TIED TOGETHER: The 1st Sex and the City love interest not to get the recognition it deserves
https://www.cheatsheet.com/entertainment/the-3-most-divisive-scenes-sex-and-the-city-no-particular-order.html/ The 3 most divisive scenes in Sex and the City, in no particular order