The AI-powered RoboTire can change four tires twice as fast as a human
Autonomous robotic cars may be the next big thing, but robotic mechanics are right behind.
RoboTire is a new technology that can change all four tires on a car two to three times faster than a human could do alone. But it still requires a human touch — for now.
After a vehicle drives onto the device's platform, artificial intelligence-driven machine vision identifies the wheels, recognizes the wheel nuts, and guides the robotic arms to unscrew and remove the nuts or wheel bolts, and then pulls off the wheels and tires.
It then forwards them to a Hunter tire changer, where it transmits information about the size and type of tire so it's ready for the change.
AI-powered cruise control can stop traffic jams before they start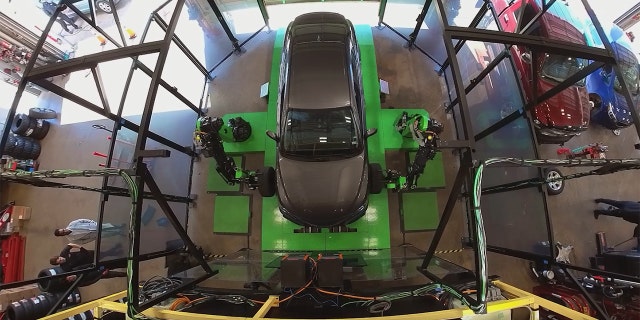 A human technician helps transition between the two, loading the fresh tire into the changer and monitoring operations, but Victor Darolfi, founder and CEO of Michigan-based RoboTire, said the company is working on making the system fully autonomous develop.
Darolfi told Fox News Digital that the entire process could be completed in 23 minutes and that it's only getting faster as the machine continues to learn through AI.
"It's mainly about training our vision system, every movement is controlled by it," said Darolfi.
RoboTire already has a large library of vehicle type, wheel size and bolt pattern information to draw on when it encounters a new vehicle.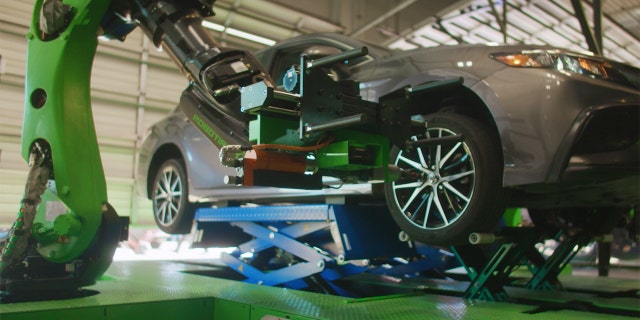 "Someone can come in with a new rim combination that the robot hasn't seen yet, but since we're constantly retraining our models on the fly, that allows the robot to keep going and not get stuck," Darolfi said.
"How we deal with the variability is our secret."
The company has four branches that use RoboTire, and when one learns something new, they share it with the others.
"It figures it out on its own, calls home, and then we run our models again every week to increase the level of trust," explained Darolfi.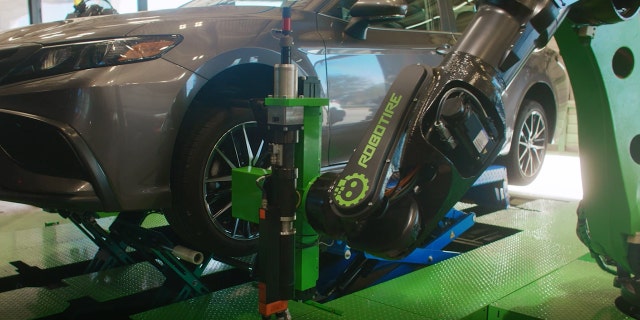 It can even work when conditions aren't perfect.
"What if there is mud on the tire or snow in the wheel arch? As long as it can see an edge of the lug nut, it can find it," Darolfi said. "It's like looking through the forest. AI helps us see the forest and machine vision allows us to identify the tree."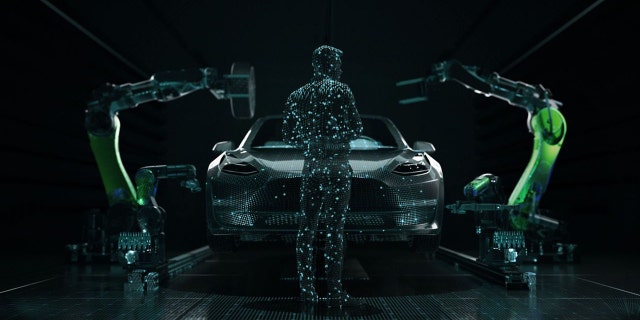 RoboTire hasn't publicly revealed exact pricing, but offers it as an all-inclusive "Robot as a Service" subscription at varying rates that take local salaries into account. Darolfi said most operators will pay for themselves within a year thanks to lower labor costs and higher production.
CLICK HERE TO SIGN UP FOR THE FOX NEWS AUTOS NEWSLETTER
It's also in the mix with retail giant Discount Tire Used by a Creamery Tirea small chain in the Philadelphia area that makes 80 to 100 tires a day at each location and has had great success with their only RoboTire.
Owner Rich Shainline told Fox News Digital that it has helped the company deal with the ongoing labor shortage.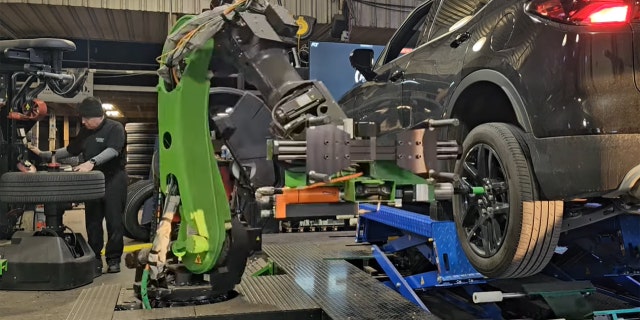 "Our big deal is that we need to move product, and I can use one man instead of two," said Shainline. "It's not 100 percent, but the vehicles it can't handle are few and far between. And working with RoboTire was great."
Darolfi said his company is already testing its use on other wheeled vehicles, such as side-by-side UTVs, and is working on additional features that he doesn't want to reveal just yet, including inspections.
CLICK HERE TO GET THE FOX NEWS APP
"Imagine what you can do in and around the tire and in and around where the tires come off the vehicle," he said.