The American killed by Hamas in Israel was a Palestine supporter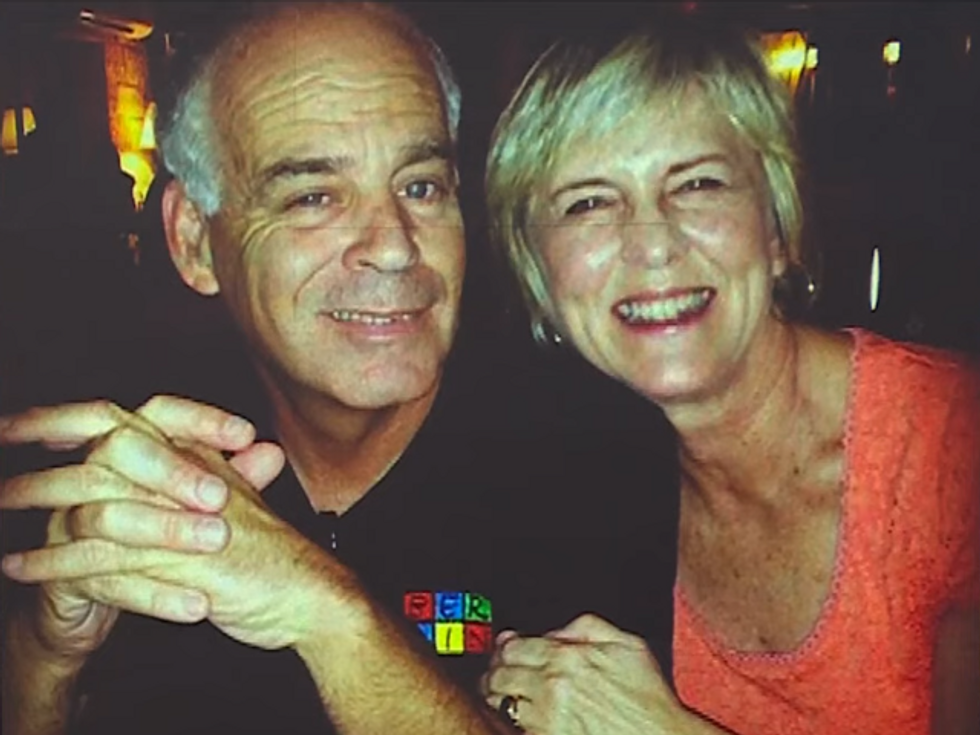 An American woman who fought for Palestinian rights throughout her life was murdered by Hamas terrorists in Israel, her family says.
More than 1,300 Israelis have been slaughtered since Hamas terrorists launched a surprise attack on Israel on October 7. There was that too 29 Hamas attacks in Israel killed Americans, including 67-year-old Cindy Flash.
Flash – a native of St. Paul, Minnesota – was reportedly murdered by terrorists while hiding in a safe room in her home in Kfar Aza, a kibbutz in southern Israel near the Gaza border.
Cindy's husband, 66-year-old Igal Flash, was also allegedly killed by Hamas terrorists in the security room. Igal was a son of Holocaust survivors.
Before the massacre, the Flashs would have a pleasant day.
According to the New York Post"On Saturday, the Flashes had planned to enjoy a picnic together, followed by an annual community hang gliding event with a DJ."
Your daughter, Keren Flash, described the chaotic scene: "We kept hearing shots, shots, bombs and alarms and we just didn't know what was going on. Just our worst nightmares."
Keren and her husband Avidor Schwartzman also locked themselves in their own safe space along with their one-year-old baby named Saar. The family survived the attack and were rescued by Israeli forces.
Keren revealed the final text messages she received from her mother before her murder.
Keren told USA today from a message from her mother: "They are breaking down the shelter door. We need someone to come to the house immediately."
"You managed to break into the safe room," read the frightening final text message from last Saturday.
Keren told CNN"That was the last time anyone heard from them."
The daughter knew her parents' fate until she learned the devastating news on Thursday that they had been killed.
The only comfort Keren Flash felt through the heartbreaking tragedy was finding out that her parents "apparently died instantly, so at least it was quick and relatively painless."
The daughter remembered how her mother always fought for the rights of Palestinians.
"Whenever there was a military operation, she always protested," Keren told CNN. "She was there the whole time, protesting so they wouldn't destroy it – so people would see what was happening because you don't treat people like that, no matter what their religious beliefs and ethnicity."
"They were some of the best people I have ever known," she said of her parents. "They were good people. They cared about other people. They fought for the rights and voices of other people."
Do you like Blaze News? Bypass the censorship, sign up for our newsletter and get stories like this delivered straight to your inbox. Login here!
Family: St. Paul native missing, presumed dead in southern Israelwww.youtube.com