The Biden admin finally admits, a year late, that he was "wrong" about historical inflation, then clarifies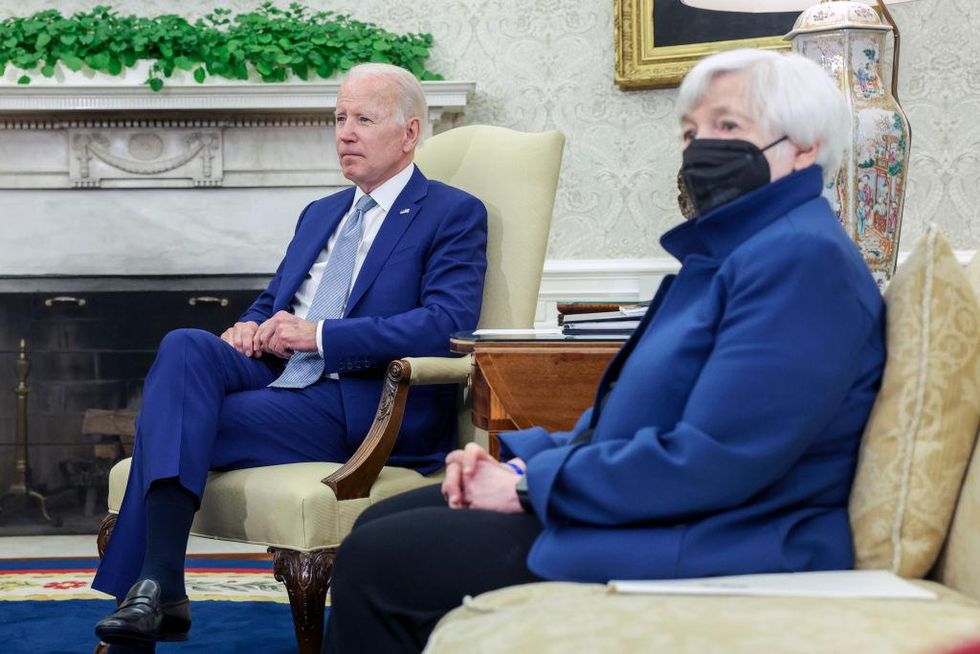 President Biden's Treasury Secretary Janet Yellen this week admitted what has been obvious to most Americans over the past 18 months: The Biden administration has been wrong about the severity of the country's historic inflationary crisis.
"I was wrong about inflation at the time," Yellen said said CNN's Wolf Blitzer on Tuesday. "As I mentioned earlier, there have been unforeseen and large shocks to the economy that have pushed up energy and food prices, and supply shortages that have hit our economy hard, which I didn't fully understand – at the time – but we did recognize that now."
Yellen's late admission came in response to a question from the CNN anchor about her 2021 comments that she saw rising inflation as only a "small risk".
President Biden and others in his administration have also downplayed the crisis for months over the past year, insisting that the steady rise in consumer goods is only "temporary" and inevitable. The administration even went so far as to describe the situation preferred.
Officials described the problem as only a temporary consequence of the economy's recovery from the COVID-19 pandemic, as rising demand outstripped supply and the global supply chain suffered.
But Americans disagreed as they watched inflation continue to soar, eventually reaching levels not seen in 40 years. Economists pointed to the government's exorbitant welfare spending as the main culprit.
On Tuesday, the government finally appeared ready to take some of the blame – albeit with caveats.
In a clarifying statement to CNN after the interview, a Yellen spokeswoman attempted to cast her boss's comments in a more politically favorable light.
"The minister pointed out that there have been shocks to the economy that have exacerbated inflationary pressures that were unforeseeable 18 months ago, including Russia's decision to invade Ukraine, multiple successive variants of COVID and lockdowns in China." , the spokesman said. "As she also noted, there has been historic growth and record job creation, and our goal now is to move to steady and stable growth as inflation comes down."
Yellen's comments came the same day that Biden met with her and Federal Reserve Chair Jerome Powell in the Oval Office. The President's team has been busy shifting the blame for inflation from the COVID-19 pandemic to the Russian war in Ukraine.
But the Americans are not convinced.
In a poll released this week, a majority of voters in the general election (59.9%) claimed that "President Biden's policies and spending" were the most important factors causing rising inflation in the country. Only 31.6% agreed that the war between Russia and Ukraine is the main reason.
https://www.theblaze.com/news/yellen-i-was-wrong-inflation The Biden admin finally admits, a year late, that he was "wrong" about historical inflation, then clarifies