The "big problem" of Ukraine is water supply, heat and stabilization of electricity
Ukrainian President Volodymyr Zelenskyy said yesterday that his country's nearly 6 million residents will quickly return to power. He continued that water and heat sources continue to be a problem for Ukrainians as the severe winter sets in.
"During the day, almost 6 million Ukrainians could be supplied with electricity again," Zelenskyy said in his nightly speech. "The repair work continues without interruption after yesterday's terrorist attack. Of course there is still a lot of work to do to stabilize the system."
At that point, the Ukrainian president went on to say that water was one of his country's "big problems," barring aggressors, of course.
"There are problems with the heat supply, there are big problems with the water supply. The most difficult situation is Kyiv and the region, Vinnytsia and the region, Lviv and the region, but there are also large-scale power outages in many other regions," said Zelenskyy.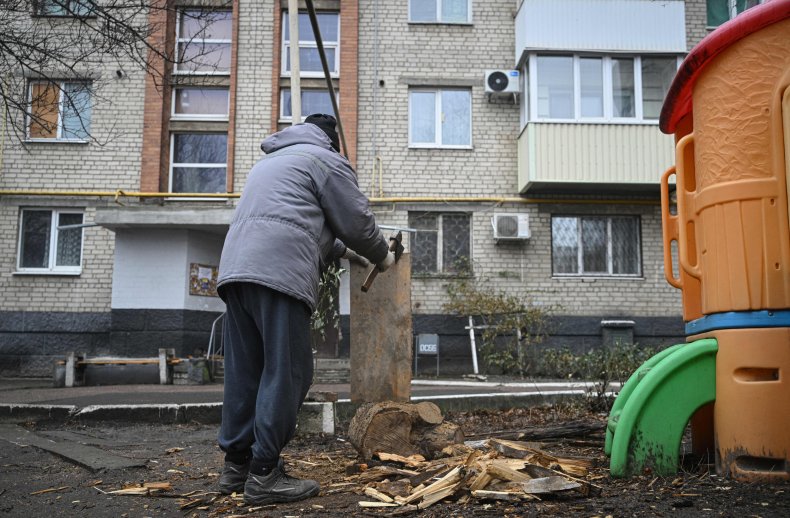 Zelensky said about 75 percent of power in Kyiv has been restored, but "widespread power outages" are still expected in places like Dnipro and its region and "Volyn and the Zhytomyr region and Zakarpattia region, which is the Frankiv region." Odessa, Odessa region, Poltava region, Ternopil region, Chernihiv region, other cities and other regions."
Zelenskyi also used his nightly speech to reiterate to allied countries that Ukraine is still looking for "reliable air defenses."
"Find ways to give Ukraine reliable protection of the sky, reliable air defense shield. You can do it. They can provide protection for our people – 100% protection against Russian missiles," said Zelenskyy.
"If we get it, then the main form of Russian terror, namely rocket terror, will simply become impossible. And that alone means security for millions of people and a strategic reorganization of the entire military situation. The fewer opportunities Russia has for terror, the more opportunities we will have to restore and guarantee peace."
The Russo-Ukrainian War enters its 297th day. The one year anniversary will be on February 24th, so in two months next Saturday. Russia has lost nearly 100,000 soldiers since the war began, according to Ukraine's Defense Ministry.
Winter officially started in Ukraine on December 1st and the weather for the next 90 to 120 days could be extremely harsh for both Ukraine and Russia. Zelenskyy called on his nation to help all fellow citizens whenever they can, not just when asked for help.
"To get through this winter, we need to help each other more than ever and take care of each other even more," Zelenskyy said in a recent address to his country. "And please don't ask if you can help and how. Just help when you see you can.
"In order to get through the winter, we have to be more resilient and more united than ever. There must be no internal conflicts and arguments that can weaken us all, even if someone out there thinks that it will somehow strengthen them personally. We need more interaction than ever before. All Ukraine must become a great point of invincibility and work every day, work every night. The state, the economy, the people – all of us, Ukrainians, all together."
https://www.newsweek.com/ukraines-big-problem-water-supply-heat-electricity-stabilizes-1767961 The "big problem" of Ukraine is water supply, heat and stabilization of electricity