The bipartisan public has spoken and George Santos should stop: poll
In a new poll, a majority of respondents say New York Congressman George Santos should resign after making up large parts of his resume.
Santos, a newly minted Republican congressman representing parts of Long Island and Queens, has been subjected to a variety of public criticism after a report The New York Times Late last year, it was revealed that he lied about much of his background when he was running for the 118th term of Congress. Santos' list of lies relates to his education, work history, community service, and Jewish heritage.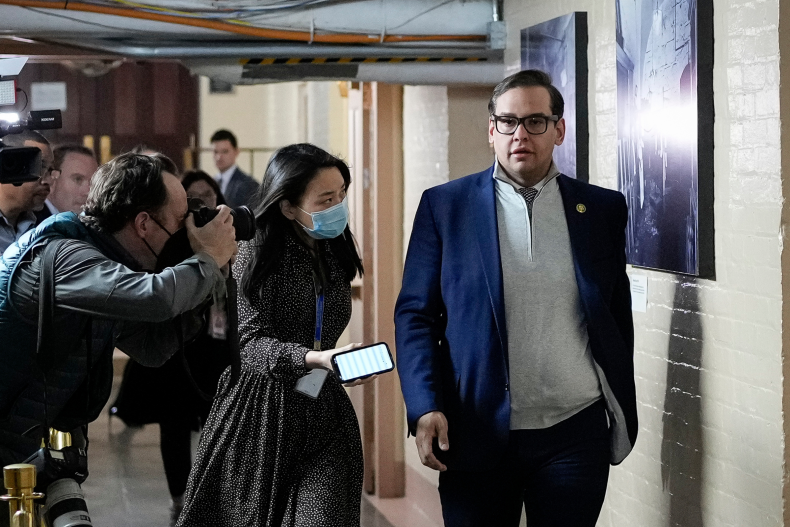 In a poll published Wednesday, The Economist and YouGov asked 1,500 adult US citizens Jan. 8-10 a series of questions, including whether Santos should agree to calls for his immediate resignation.
The poll found that a total of 55 percent of respondents believe Santos should resign from Congress, including 45 percent of all Republicans polled. Around six out of ten citizens also think Santos should be investigated by the House Ethics Committee.
Respondents were also asked whether Santos should be denied a committee assignment by House Speaker Kevin McCarthy, a scenario the newly elected Speaker has yet to rule out. 52 percent of Republicans and 74 percent of Democrats voted yes.
When asked whether the House Ethics Committee should investigate Santos for his lies, 54 percent of Republicans and 79 percent of Democrats answered yes.
On Wednesday, Nassau County Republican Party leaders — whose county is part of the Santos congressional district — called on the disgraced congressman to step down immediately, saying, "We do not consider him one of our congressmen."
Two New York Democrat representatives also personally filed a complaint with the House Ethics Committee on Tuesday, alleging that Santos may have violated the federal government ethics bill.
Other lawsuits have also been filed against the Santos. The Campaign Legal Center (CLC) announced Monday that it had filed a complaint against Santos with the Federal Election Commission (FEC), containing allegations that he misrepresented the sources of his campaign's funding.
Despite widespread backlash, some Republicans have come to Santos' aid, including Georgia Representative Marjorie Taylor Greene, who immediately lashed out at calls for Santos' resignation late last year. Santos serves as a key vote for House Republicans, who hold a slim majority in the chamber and struggled to garner the necessary votes from their own party to elect McCarthy as Speaker of the House.
On Wednesday, Santos told ABC's congressional correspondent Rachel Scott that he will "not" resign, dodging additional media questions as he enters an elevator.
Santos also responded to his resignation calls on Twitter on Wednesday, writing: "I was elected to serve the people of #NY03, not the party and politicians. I stand by and regret to hear local officials are refusing to work with my office to deliver results to keep our community safe and lower the cost of living."
"I will NOT resign!" Santos added.
news week has reached out to Santos and McCarthy for comment.
https://www.newsweek.com/bipartisan-public-has-spoken-george-santos-should-quit-poll-1773148 The bipartisan public has spoken and George Santos should stop: poll