The California teachers union is considering a strike and is proposing that homeless people be allowed to live on school grounds. The district offers yoga and meditation programs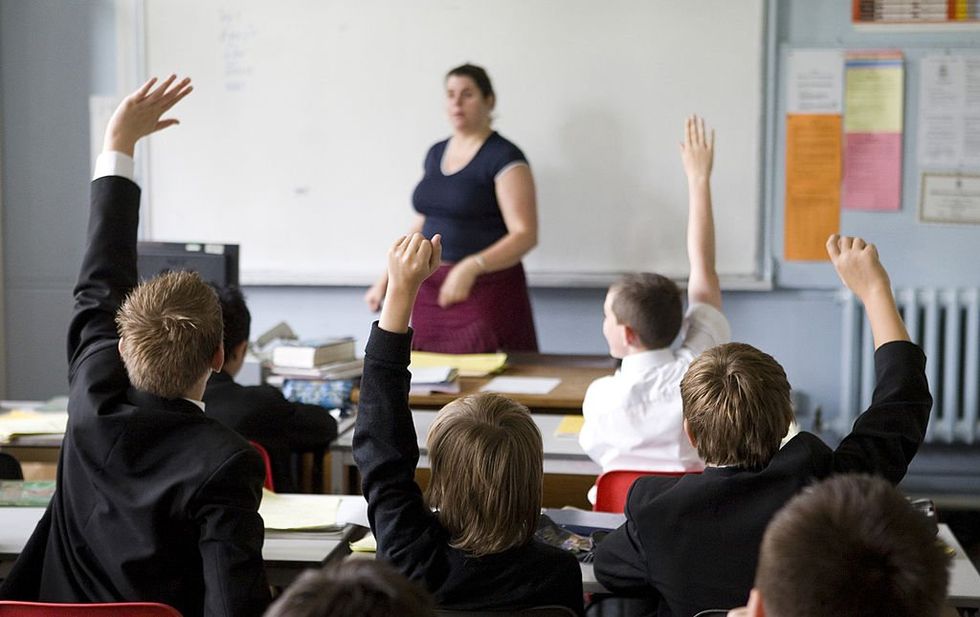 A California teachers union is is preparing for the strike after no contract agreement could be reached with the district since November, it is said EdSource.
The Fresno Teacher Association is calling on the Fresno Unified School District to meet a list of demands, including allowing homeless people to live on school grounds and offering free yoga and meditation programs.
A Contract proposal received through the Washington Free Beacon revealed that the teachers union wants the district to "offer free wellness programs to students and parents," including yoga, meditation and gentle exercise. The union estimates the program would cost about $1 million.
It also proposes "opening high school parking lots for homeless families to park their cars." The union notes that the proposed idea would require paid security, which it estimates would cost $500,000.
In addition, teachers are seeking smaller class sizes, apparently retroactive raises of 7.6% for the 2022-2023 school year and a cost of living increase of 8.2% over the following three years, EdSource reported.
The district proposed an 11% salary increase over the next three years, which would push the average teacher salary to six figures. Teachers in the Fresno Unified School District earn an average of $90,650, district officials said.
The union's president, Manuel Bonilla, accused the district of "really showing that it lacks vision and does not respect the status quo." He accused the district of "defunding teachers" over the past decade and of "unfairly" basing educator evaluations on student performance.
Bob Nelson, Fresno Unified Superintendent, said the district needs to make sure students are safe.
"If children are not doing well in an environment for any reason, we have a duty to find out why, without any excuse," Nelson said.
Bonilla said he hopes the proposal to allow homeless people to sleep on school grounds will spark discussion.
"There are ideas about how we could do it because no one else thinks about these things," he explained. "Instead of coming to the table and designing something with us, they would rather question the idea and end the conversation. Our ideas are not the be-all and end-all; they are not the be-all and end-all; They are a starting point. And if they have a better idea, we'll do it. But they don't even want to have a conversation."
Nelson noted that he is skeptical of the union's idea of ​​allowing homeless people to stay in the school parking lot because it is not within the district's "area of ​​expertise." However, he added that the district is willing to work with experts to find a solution.
"There's no scenario – not even the scenario where they take the strike vote and actually go on strike – where you don't have to sit down and have a productive discussion," Nelson explained.
Do you like Blaze News? Bypass the censorship, sign up for our newsletter and get stories like this delivered straight to your inbox. Login here!