The campaign "According to Trudeau I'm an extremist" goes viral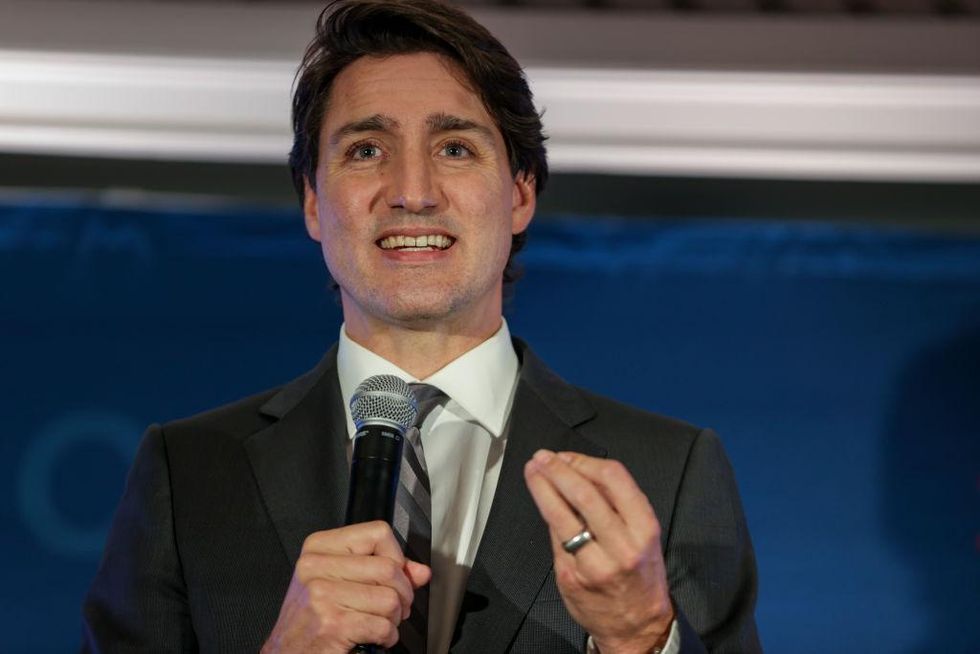 A viral trend has inundated Canada, with various residents identifying themselves on social media as enemies of Prime Minister Justin Trudeau after the left-wing leader branded those who criticize his government's health care policies as "extremists". The extremely diverse movement is associated with the hashtag #TrudeauMustGo.
When the hashtag became popular in 2019, some were in the Canadian media indicated that the growth was inorganic, inauthentic, and bot-driven. At the time, Twitter's head of site integrity reported that there was no evidence of "significant" bot activity.
Old accusations notwithstanding, when the hashtag resurfaced this year, evidence that there has been a lot of organic interest in the prime minister's resignation across the internet were recycled by liberal experts.
To allay suspicions and to show how diverse Trudeau's critics are, Canadians began posting video testimonies instead of just posting photos and text.
As of January 2022, the POC4FreedomConvoy account, with over 62.5k followers, has documented black and minority support for the Freedom Convoy and related protests against Trudeau's rhetoric and his government's policies. Trudeau, outed for donning blackface on several occasions — along with state-subsidized media companies – suggested that his critics were not only extremists but racists.
Countless videos like this one have been posted on the POC4FreedomConvoy Instagram accounton Twitter and elsewhere.
Posts typically include "According to Trudeau, I am an extremist" along with some biographical information detailing who the Liberal leader was allied against in the case.
For example, a 31-year-old British Columbia motorcyclist named Matthew, who had just returned from a toy run for the charity Bikers for Autism, said he had "unacceptable beliefs" and needed treatment.
There are a variety of similar video posts and many more with static images.
Former Calgary Flame, Theo Fleury, tweeted, "I'm a 54 year old father of four, former professional athlete, SC Champion and Olympic gold medalist who has worked in the field of trauma, metal health and addiction for the past 14 years… #TrudeauMustGo thinks I'm an extremist who needs treatment."
Pamela Barnum, a former undercover police officer and federal prosecutor, also noted that by Trudeau's own logic, she doesn't believe in science and tends to "lash out with racist, misogynist attacks."
how it started
On September 16, 2021, the French-language program "La semaine des 4 Julie" aired an interview with Canadian Prime Minister Justin Trudeau, in which Trudeau stated that those who are "vehemently anti-vaccination … are extremists". He claimed they "don't believe in science, they're often misogynists, often racists," and then asked, "Do we tolerate these people?"
Maxime Bernier, leader of the People's Party of Canada, recently reshared the video on Sunday as the viral campaign #TrudeauMustGo continued to grow on social media.
These comments have not been isolated. in the a press conference Ten days earlier, Trudeau suggested his critics were "anti-vaccination mobs" carrying out "racist, misogynist attacks."
To this day, Trudeau has maintained without apology that those who oppose his government are secret mass surveillance of citizens, vaccination requirementsQuarantine protocols, travel bans, unprecedented account closuresProperty confiscations and other unprecedented measures represented a "fringe element" that "the vast majority of Canadians" did not represent.
Nearly a year after the prime minister vilified those he presented as a small cadre of extremists, Canadians flocked out into the cold to wave at it Convoy of Freedom – a kilometer-long column of thousands of vehicles that criss-crossed the country to protest the Liberal government's policies in Ottawa.
Instead of dealing with members of the Freedom Convoy in the nation's capital, Trudeau declared martial law and took action against the peaceful protests.
During a cold February The police confiscated fuel from the truck drivers, had some trucks towed, and Hundreds of protesters arrested.
Trudeau was unceremoniously convicted of Conservative Party members, civil rights organizationsand foreign dignitaries.
Romanian MEP Cristian Terhes compared Trudeau to the communist dictator Ceausescu, suggesting: "He's just like a tyrant, like a dictator."
Croatian MEP Mislav Kolakusic addressed Trudeau and said: "Canada, once a symbol of the modern world, has become a symbol of civil rights abuse under your quasi-liberal boot in recent months. We've watched you trample women with horses, you block single parent bank accounts so they can't even pay for their children's education and medicine, they can't pay utilities…"
German MEP Christine Anderson criticized Prime Minister for "trespassing on fundamental rights by persecuting and criminalizing his own citizens as terrorists simply because they dared to oppose his own perverse understanding of democracy".
Republican Sen. Rand Paul (Ky.) said that Trudeau's imposition of martial law to end the protests was "very, very dangerous" suggest that overnight "Canada became Egypt…governed by an emergency decree allowing the banning of public gatherings, travel, and the seizure of private businesses without your day in court."
From social media to the streets
Demonstrators chanting "Trudeau must go" flooded the streets of Toronto 17th of September as part of the so-called World Wide Rally for Freedom, which is calling for an end to the use of the government's travel app ArriveCan Digital ID and the application of its residual mandates.
https://www.theblaze.com/news/according-to-trudeau-im-an-extremist-campaign-goes-viral The campaign "According to Trudeau I'm an extremist" goes viral