The CBS News reporter calls out Beto O'Rourke and says the outbreak was "very clearly staged" to score political points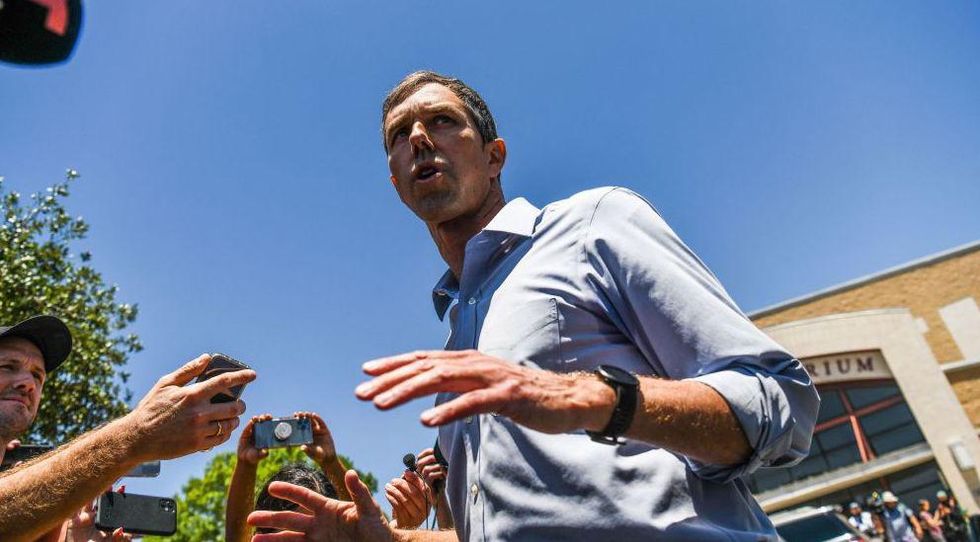 CBS news reporter Janet Shamlian described Beto O'Rourke's political stunt Wednesday as "very clearly staged."
What did Shamlian say?
O'Rourke went viral on Wednesday after interrupting a news conference at which Texas Gov. Greg Abbott and other leaders were providing an update on the Uvalde school massacre that left 19 schoolchildren and two teachers dead on Tuesday.
Shamlian was in the room when it happened and afterwards explained how O'Rourke staged the incident.
"Well, I saw what happened just before the press conference started," Shamlian began.
"I was in third aisle … more like the third row of the aisle, and two people were facing me and a moment before the press conference started, they got out of their seats as Beto walked in," she explained. "So they were seat holders for him, and then he sat down.
"So his presence wasn't really noticed for the 15 or 20 minutes that people were gathering inside because he wasn't in the room," she continued. "So this appears to be something very clearly staged by Beto O'Rourke and his campaign who want to confront the governor at this very moment."
CBS News host Tony Dokoupil I Agree with Shamlian's analysis.
"When you talk about the seat holders for Beto O'Rourke, it definitely suggests Beto had a plan to get in there and make some kind of scene. We still don't know exactly what he said. So it was staged like you said," Dokoupil said.
After police officers escorted O'Rourke from the auditorium where the press conference was being held, O'Rourke Court kept outside with media. O'Rourke took particular action against Republicans and Abbott, calling for new gun control laws and predicting that massacres with shootings would continue because Abbott is governor.
One more thing?
Uvalde Mayor Don McLaughlin explained late Wednesday why he reacted sharply to O'Rourke's outburst, calling him a "sick son of a bitch". He said a press conference with an update on the tragedy is not the time or place to discuss gun control.
"This community is broken right now. No community should have to go through what we went through in this community and for a person to come in there and start this shit — I have no respect for Beto," McLaughlin explained.
https://www.theblaze.com/news/cbs-news-reporter-beto-orourke-very-clearly-staged The CBS News reporter calls out Beto O'Rourke and says the outbreak was "very clearly staged" to score political points