The Children's Museum of Richmond faces criticism for LGBTQ event 'Pride with Santa'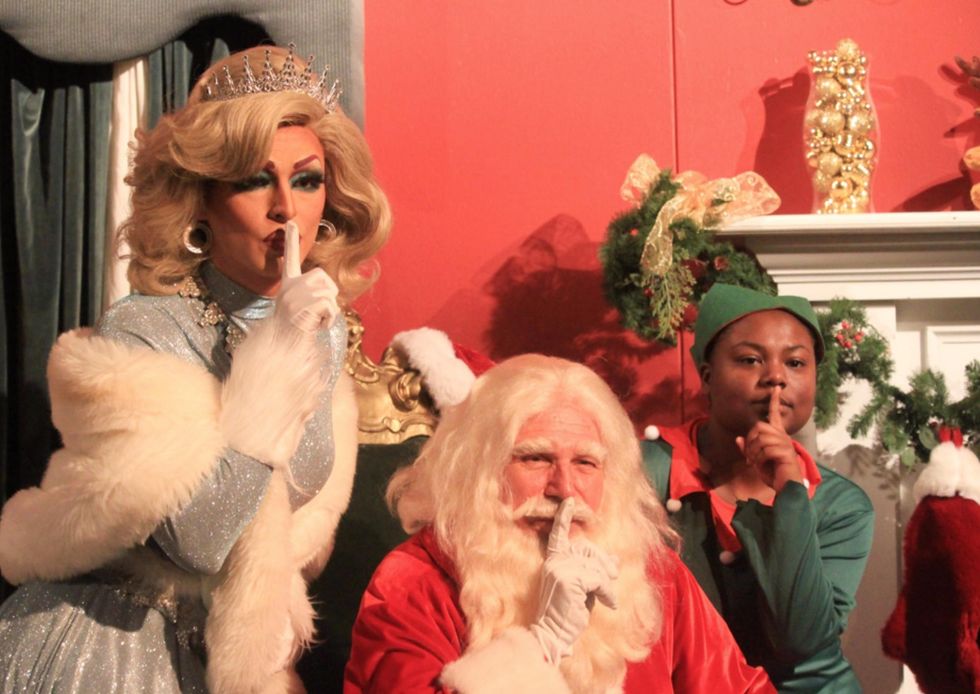 The Children's Museum of Richmond faces criticism over an LGBTQ pride event featuring Santa Claus for children.
The Virginia museum tweeted photos from the event showing a man dressed as Santa next to a drag show performer named Michelle Livigne.

"We're still smiling from Pride Night with the legendary Santa Claus!" read the tweet from the museum's account.
"In partnership with Black Pride RVA, Diversity Richmond, He She Ze and We, Side by Side, SPARC Spectrum and Virginia Pride, we invited LGBTQIA+ families to visit Santa. We can't wait to do it again!" they added.
The organization turned off comments on the tweet to avoid criticism.
The "He She Ze and We" group
described its mission is: "Empower families on the gender identity journey through support, education and advocacy."
Some people on Twitter reported canceling their membership at the Children's Museum because of the LGBTQ event.
"Absolutely disgraceful. All my friends cancel their membership. Leave the kids alone! #groomer." answered a Twitter account.
"Dear Children's Museum of Richmond, we will not be renewing our membership anytime soon. This is inappropriate for children." said another critic. "If you're an adult doing that for adults, I don't care, but that's highly inappropriate for children who haven't even hit puberty. What happened to the innocence?"
"Cancelled @CMoRVA membership yesterday, woke up, went broke" answered another critic.
Drag shows have become a contentious battlefield in the culture war between liberals and conservatives. The right say children should not be exposed to drag shows given the sexually explicit nature of the performances. Supporters of the drag shows say that drag shows can teach children to be open-minded and tolerant, and claim that "family-friendly" events do not contain sexual themes.
Here's more on the drag show debate:

The Texas legislature introduces a law to ban underage drag showswww.youtube.com
https://www.theblaze.com/news/santa-drag-richmond-child-museum The Children's Museum of Richmond faces criticism for LGBTQ event 'Pride with Santa'