The City of Austin is seeking feedback on the proposed park for Rainey Street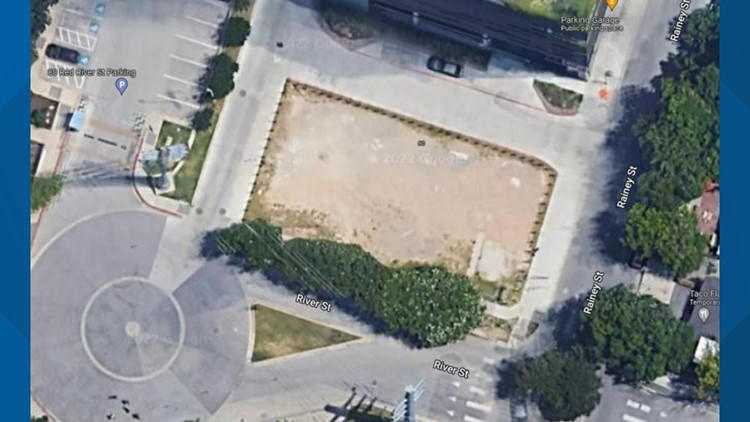 A 'plática' will be held this month for members of the community to provide input on possible plans for the park space.
AUSTIN, Texas – Members of the community are invited to give input at a meeting this month about a parking space planned for Rainey Street in downtown Austin.
The City Council's recent actions mean that planning for development as a park that tells the story of the Rainey Street Historic District is now possible, the City of Austin said.
Attendees will have the opportunity to review recommended elements of the parking space and provide guidance on priorities, experience the current space at 64 Rainey St., share community memories, and work with others on a master plan, with different models of what is possible could be the room.
Additional opportunities for information and feedback will be available at the ESB-MACC during Viva Mexico on September 17th and Austin Museum Day on September 18th.
The property at 64 Rainey St. was dedicated as parkland in 2014. After years of renting the stage space for the high-rise at 70 Rainey St., the site is now available to develop into a parking space for visitors, the city said.
A Council resolution adopted in June directed the Parks and Recreation Department to work with the Mexican American Cultural Center Advisory Board (MACC Board) to conduct a community meeting by October 1, 2022 to gather feedback on what should be included in the park space.
Fatal crash on southbound I-35 causes major delays Tuesday morning
2 Most Wanted fugitives captured in Austin area, Texas DPS says
South Austin's Crema Bakery & Cafe is scheduled to close on September 17
https://www.kvue.com/article/news/local/rainey-street-park-platica/269-88d00fd8-b2ed-4e8f-bf0d-d97efafff84f The City of Austin is seeking feedback on the proposed park for Rainey Street