The co-director of Boston Children's Hospital for Gender Surgery is calling for more "gender-affirming care" clinics and predicts an "increased influx" of underage patients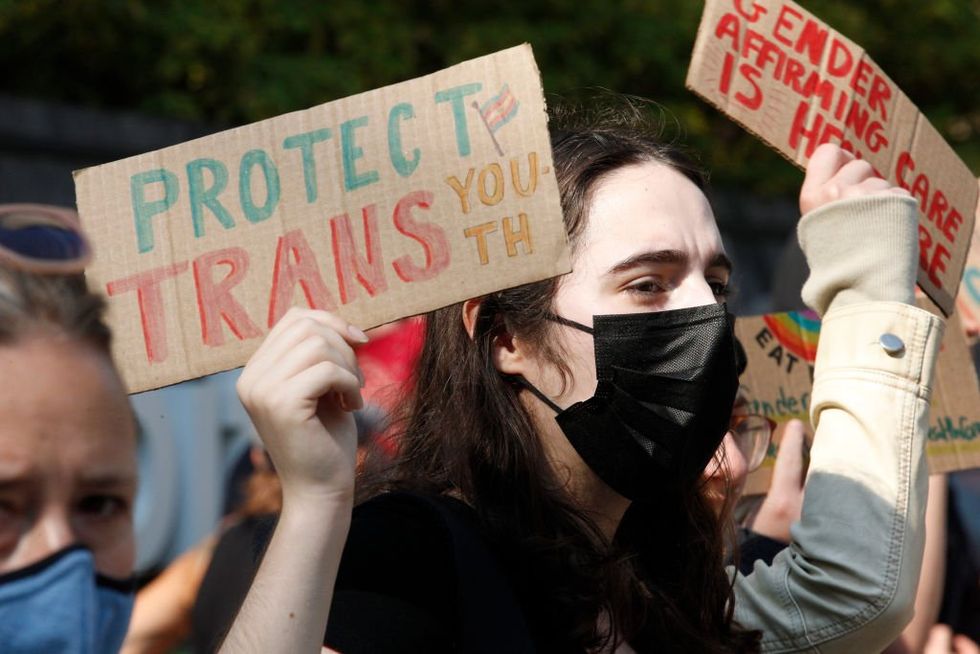 In a recent article, Oren Ganor, co-director of Boston Children's Hospital's Center for Gender Surgery, called for more "gender-affirming care" clinics and predicted an "increased influx" of underage patients. Fox News Digital reported.
Ganor, a specialist in pediatric plastic surgery, co-wrote an article with med student Shawheen J. Rezaei in March entitled, "Streamlining interstate access to gender-affirming surgeries."
The article, published in the Journal of the American Medical Association, argues that capacity to provide gender-affirming care to minors needs to be increased.
Ganor, who is also an assistant professor at Harvard Medical Schoolspecializes in gender-affirming surgeries and strives to "educate the next generation of healthcare providers in gender nurturing."
Ganor's article states, "Physicians offering GAC will face greater stress due to restrictions in certain states."
"Particularly as certain states work to criminalize GAC for juveniles, there will be an increased influx of patients traveling to states with more open legislation for treatment," the article continues.
Ganor called for more clinics to specialize in performing gender-affirming surgeries by increasing training efforts "to improve capacity for this patient population."
"[P]Aesthetic surgery clinics do not currently have a recommended number of gender-affirming surgeries that plastic surgery trainees see during training," the article added.
Ganor has previously stated that Boston Children's Hospital is "a bit flexible" on the age a transgender-identifying child must be in order to undergo genital surgery. However, he noted that the hospital's policy had not yet been finalized due to "the issue with consent to sterilization."
Boston Children's Hospital told Fox News Digital that it does not perform genital surgery on minors and that a patient must identify as the opposite sex for a year before surgery will be considered.
According to an August archived Hospital website version: "To qualify for gender confirmation at Boston Children's Hospital, you must be at least 18 years of age for phalloplasty or metoidioplasty and at least 17 years of age for vaginoplasty."
The website has since been updated to state that patients must be at least 18 years of age to qualify for genital surgery.
A spokesman for Boston Children's Hospital said: "For a surgical consultation, you must be 17 years of age and between the ages of 18 and 35 at the time of surgery. We have since updated this to reflect the protocols for the practice we have always followed (no surgery under 18)."
"It is important to recognize that for many gender-unbalanced young people, the decision to engage in gender-affirming care can be life-saving and life-changing. Without this nurturing, gender mismatched youth can experience severe distress, anxiety, and depression. ' said a spokesman for the hospital. "[A]Any decision about gender-affirming care should be made after a rigorous evaluation process involving a psychologist or social worker, the patient's doctor and their parent or guardian."
Like Blaze News? Bypass censorship, sign up for our newsletters and get stories like this straight to your inbox. Login here!
https://www.theblaze.com/news/boston-childrens-hospital-co-director-of-gender-surgery-center-calls-for-more-gender-affirming-care-clinics The co-director of Boston Children's Hospital for Gender Surgery is calling for more "gender-affirming care" clinics and predicts an "increased influx" of underage patients