The Comal County Sheriff is searching for two missing teenagers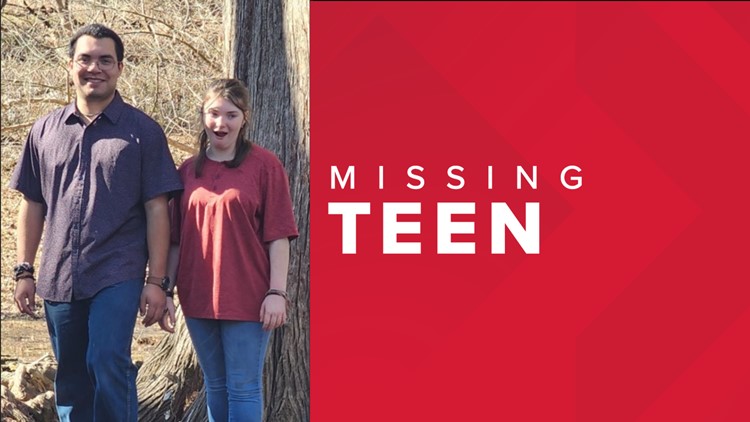 SAN ANTONIO — The Comal County Sheriff's Office is searching for two missing teenagers who were last seen Thursday.
Josiah James Pearson, 17, is described as 5 feet 9 inches tall, weighs 180 pounds, has black hair and brown eyes. He was last spotted wearing thin black glasses, a brown jacket, a maroon button-up shirt and a black t-shirt underneath, along with blue jeans, bright orange shoes, a silver necklace, a ring and some bracelets.
Breana Leighanne Caudill, 16, is described as a 4ft 9in tall woman, weighs 120 pounds, has brown hair and blue eyes. She was last seen wearing a black jacket, black t-shirt, black leggings, gray shoes, rings, necklace and bracelet. She also has prescription glasses, but doesn't wear them, officials say.
The two were last seen leaving Smithson Valley High School around 4 p.m. Thursday.
If you have seen the two or have any information regarding their disappearance, you are asked to contact CCSO at (830) 620-3400.
https://www.kvue.com/article/news/local/comal-county-sheriffs-searching-for-missing-teens-news/273-24054951-d211-4b15-84d8-00320f40af3a The Comal County Sheriff is searching for two missing teenagers