The crowd was stunned by Bill Maher's tirade about why kids should skip college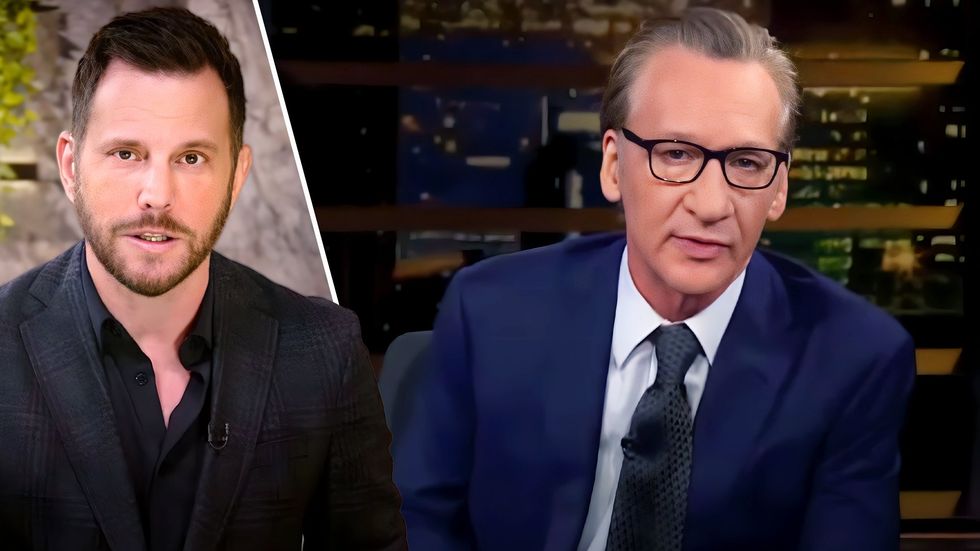 Conservatives and liberals may often be at odds, but Dave Rubin believes a large portion of the latter are beginning to wake up.
Bill Maher is one of them.
Maher's messages deviate greatly from the standard liberal talking points that most left-wing speakers mindlessly repeat.
"Respectable liberals eventually gravitate toward a more conservative position," Rubin explains, before showing a clip of Maher's shocking message to his liberal audience: "Don't go to college."
"If you absolutely have to go, then don't go to an elite college," he continues, adding, "because as recent events have shown, that just makes you stupid."
While Maher is well aware that what is happening in Israel is abhorrent, he has found a silver lining. The student protests for Palestine popping up across the country are making Americans realize that higher education is merely indoctrination.
Maher explains that this indoctrination in higher education has created a "stew of bad ideas" that states, among other things, that "the world is a binary world in which everyone is either an oppressor or an oppressed."
"The same students who will tell you that words mean violence and silence means violence were very supportive of us when Hamas terrorists carried out a rape and murder attack worthy of the Vikings," Maher continued.
Maher points out that 34 student groups at Harvard signed a letter calling Israel an "apartheid regime" and claiming it was "the only culprit."
"They don't know what constitutes apartheid," Maher adds. "Actual history is not brought up in their lessons about the intersectionality of politics and gender identities."
Want more from Dave Rubin?
To enjoy more honest conversations, free expression, and big ideas with Dave Rubin, Subscribe to BlazeTV – the largest cross-platform network of voices who love America, defend the Constitution, and live the American dream.