The curse of a lost tribe continues to haunt the game
We're four episodes into CBS' 45th season Survivors, and it gets hot. I mean, a blind side so early in the game? Before a tribe swap or merger even occurs? Then you know it's going to be a good season.
Before we get to the episode, subscribe to our For the Culture newsletter to find out everything you need to know Survivors and everything else in pop culture delivered to your inbox every Tuesday and Thursday.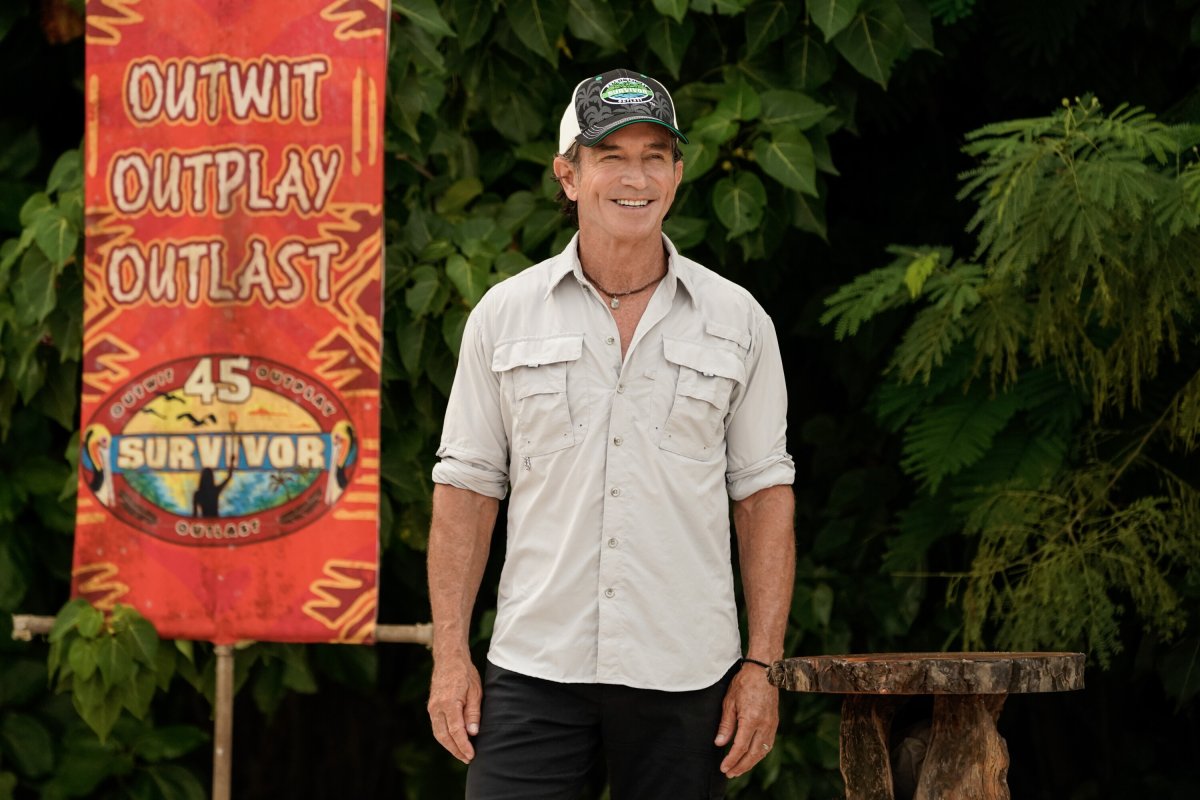 Just to bring you up to speed: This blindside happened last week when Sabiyah was played by the Lulu Tribe after grilling an immunity idol that she didn't want to play because she felt safe. (Note to self if I ever attend SurvivorsI have to remember that you are never, always sure.) Speaking of the Lulu Tribe: They've lived up to their nickname Lulu Losers in the last few episodes. Will that change this week? Yes, but not for the reasons you might think.
Due to Lulu's losing streak, they were reduced to three, so host Jeff Probst decided to switch things up and swap the tribes. In the new Lulu, only Kaleb remained (and was supported by four members of the Belo tribe, which obviously means they'll band together to vote out Kaleb if they get the chance, right?!). Meanwhile, Lulu's Sean has moved to the Reba tribe and my favorite Emily has moved to the Belo tribe. Sure, this change evens out the numbers, but it also adds entirely new twists to the game that we weren't expecting.
Outside the game, there are two players who hate each other and it's so fun to watch. The back and forth between Katurah and Bruce is simply delicious. When the tribes were swapped, all that was known was that Katurah was ready to wipe herself out when she saw that Bruce would be part of her tribe. Why does she hate him? Good question, I don't get it (and I personally think Bruce is kind of weird, funny and charming in the way he tries to impress his new stepchildren). But in this episode, Bruce wakes up and notices the tons of hate Katurah is sending his way. Will it hurt their game? Or his game? Honestly, I think it will be more detrimental to her game because she seems more focused on hating Bruce than actually playing the game. (But be sure to check out the adorable montage of Katurah complaining about Bruce in the middle of the episode. I've actually never had a bigger relationship with a person. Katurah and I, for example, are the kind of people who use the phrase " "If you have nothing" it's nice to say, "come and sit with me.")
An extremely enjoyable moment was when members of the Reba tribe decided to search Sean's bag to see if he had brought an idol from his Lulu days. The kicker, he tied his bag so it looked like a trap. So they spent time studying his knots, like any good spy would. This is what I lived for Mission impossible Level conspiracy (not a word, but it should be).
And that conspiracy (so glad I could use that wrong word again) may have cursed them, because they ended up losing the challenge and landing them in Tribal Council for the first time this season. (By now Lulu are no longer losers, they finally won a challenge and had the Flint baby.) Considering Sean is a new member of Reba, it's obvious that he's at the bottom, but after some secret tribe -Fools realize that not all eyes are on him Sean, they are on Sifu. (Insert dramatic music.) The original tribe members keep saying they're "Reba strong," but none of them act like this single mom who works two jobs, loves her kids, and never quits. (They knew I wouldn't pass up the opportunity to quote Reba McEntire's "Survivor," about a tribe named Reba, on a show called Survivors. What kind of homosexual do you think I am?!) Was Sifu shot? Sean? Was there another blind side? I guess you'll have to watch – and you should, because this Tribal Council is good (and very, very annoying).
After watching, listen On fire, Jeff Probst's official Survivors Podcastbecause he breaks down parts of this episode that need some nuance added.
Who needs to be sniffed?
Part of me wants to tell the Reba Tribe members who went through Sean's bag, because I quietly hate that. But I say Austin because there's something about him that I don't trust. (And that's not because I never trust a pretty boy.)
Who should be the only survivor?
I've been saying it for the last few weeks and I'll continue to say it, Emily. She didn't have much action in this episode, but after the tribe switch she had what it took to quickly team up with Drew and Austin, two players with advantages. Smart girl!
Watch "Survivor" every Wednesday on CBS or anytime on Paramount+ to see my reaction to each episode this season.