The Democrat claims her child woke up with "nightmares" because of climate change – but nobody believes it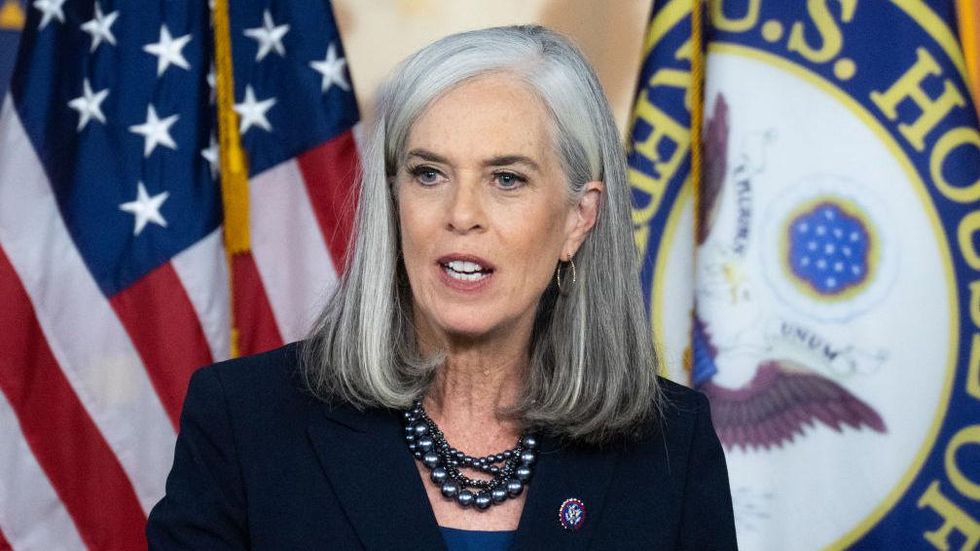 Rep. Katherine Clark, the House minority's new whip, claimed Sunday that one of her children has woken up from "nightmares" about climate change.
The shameless attempt to signal virtue was quickly met with derision.
What did Clark say?
The Connecticut Democrat was asked on NBC News' Meet the Press how a new generation of leaders will affect the Democratic faction in the House of Representatives.
In response, Clark claimed her children were acutely aware of climate change and the mass shootings.
"Let me tell you what it means to me to come in as a different generation. I remember my middle child waking up with nightmares from worrying about climate change," she said.
"I had my family in a movie theater, and when the movie ended, my kids immediately felt, 'There must be a shooter in our movie theater,'" she claimed. "These are the kinds of experiences we will have as we continue to press to meet this challenging moment for the American people with progress."
What was the answer?
Not only did people not believe Clark, but she was accused of emotional "child abuse" for apparently forcing her political agenda on her children.
Clark became the second-highest-ranking Democrat in the House of Representatives last week after her peers voted her their party whip. She will assume her role when the 118th Congress begins next month.
https://www.theblaze.com/news/katherine-clark-climate-change The Democrat claims her child woke up with "nightmares" because of climate change – but nobody believes it