The Democrat in the House of Representatives, who is not Jewish, is lecturing Jews about what it means to be Jewish – and it doesn't end well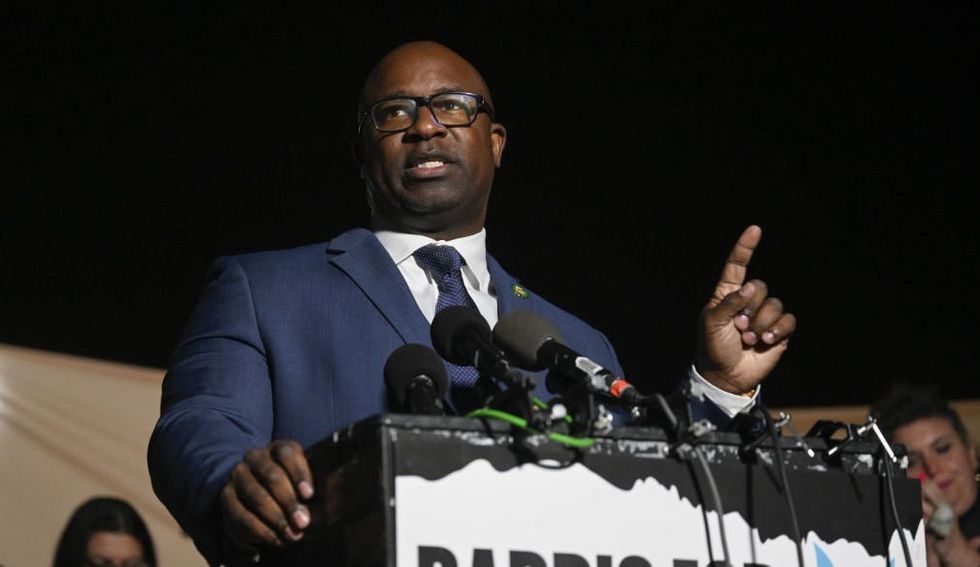 Rep. Jamaal Bowman (D-N.Y.) arrogantly claimed Monday that Jews would not be following the tenets of Judaism if they did not support a ceasefire in Gaza.
At a pro-ceasefire rally in Washington, Bowman — who is not Jewish — stole a move from President Joe Biden's playbook, telling Jews that if they truly want to be Jewish, they must do what he wants and support a ceasefire.
"I heard what was said earlier this evening: by calling with my colleagues for a ceasefire and putting humanity at the center, I am profoundly clarifying what it actually means to be Jewish because I am the way in which "God wants us to focus on living with one another, so I'm grateful to be standing here," Bowman said.
Bowman continued to accuse Israel of war crimes, parroted Hamas's unverifiable claims of civilian deaths, and attacked the Israeli government.
"The Israeli government does not represent Judaism, Jewish values ​​and the Jewish people," Bowman said. "That is not the case, just as Hamas does not represent the Palestinian people, and that is why we must hold these governments accountable for how they behave and treat people on behalf of the people they are supposed to represent. We have to be honest about it.
As expected, Bowman's talk went over the stage like a lead balloon.
In fact, Jewish life does not depend on adherence to Bowman's political ideology. Rather, the question of "what it actually means to be Jewish" depends on ethnicity or adherence to Jewish customs and religious life for those who are not ethnically Jewish.
If Bowman had read the Old Testament, he might have within him the wisdom of the Ecclesiastes who famously said, "There is a time for everything…a time to love and a time to hate; a time for war and a time for peace" (Ecclesiastes 3:1-8).
Do you like Blaze News? Bypass the censorship, sign up for our newsletter and get stories like this delivered straight to your inbox. Login here!